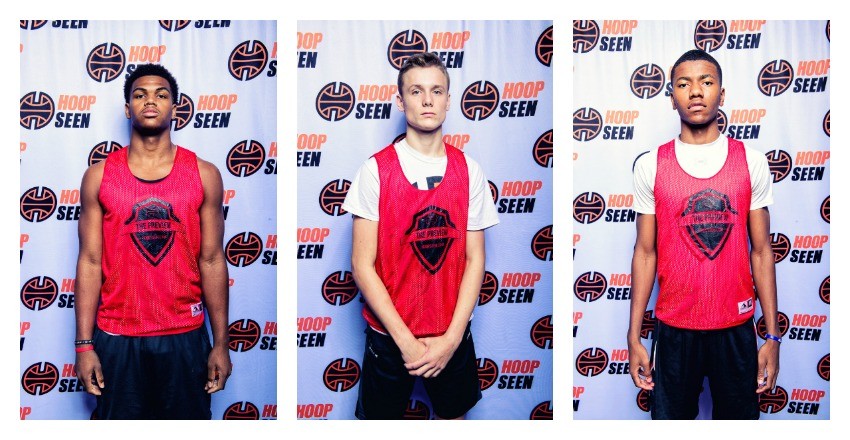 The 2017 Georgia Fall Preview is in the books and we begin our team-by-team evaluations from our loaded Saturday at Suwanee Sports Academy. 
Luke Chism, Dawson Christian, 2019: Chism was another prospect that was very intriguing with his length and athleticism. The long forward utilized his length around the basket, as he rebounded and finished in traffic efficiently. He has some upside to his game, too. - Garrett Tucker
Devan Dixon, Allatoona, 2019: The 6-footer is a nice three-point shooter that uses his quickness to his advantage. Dixon can get hot quick and knows when and where to fire it up from three. 
Devin Evans, Rockdale County, 2019: Evans had a coming out party at the Fall Preview. The long, 6-foot-7 wing is very intriguing. He gets downhill and has some burst in his game. He's still very raw, but Evans plays hard and is all over the floor. He's one to keep an eye on. - Garrett Tucker
Jalin Tyrese Hall, Archer, 2019: Hall showcased a nice passing ability and vision throughout the day. He found several streaking teammates for easy layups because of his passing ability. - Garrett Tucker 
Ian Hardy, Discovery, 2019: The 6-foot-3 guard is at his best when he is in the open floor. He's a physical and athletic driver that finishes well in traffic. Hardy does a nice job of bullying his way to the iron for buckets. 
Kevin Hester, North Cobb Christian, 2019: Hester was one of the most productive post prospects we had at camp. Despite being undersized, the junior got stuff done on the interior, whether it was rebounding or finishing around the basket. Hester is a hard worker and did the small things to help his team.  - Garrett Tucker
Cameron Robinson, Arabia Mountain, 2018: At 6-foot-4, Robinson has nice size for a shooting guard and he used it to his advantage. He was a strong finisher at the rim after slashing to the basket, usually relying on his left hand. - Garrett Tucker
Wisdom Uboh, Henry County, 2019: The 5-foot-11 guard is a great defender, passer and shooter. He was good for three triples a game at the Fall Preview. Always ready to catch-and-shoot, Uboh did a nice job of finding his offensive niche.