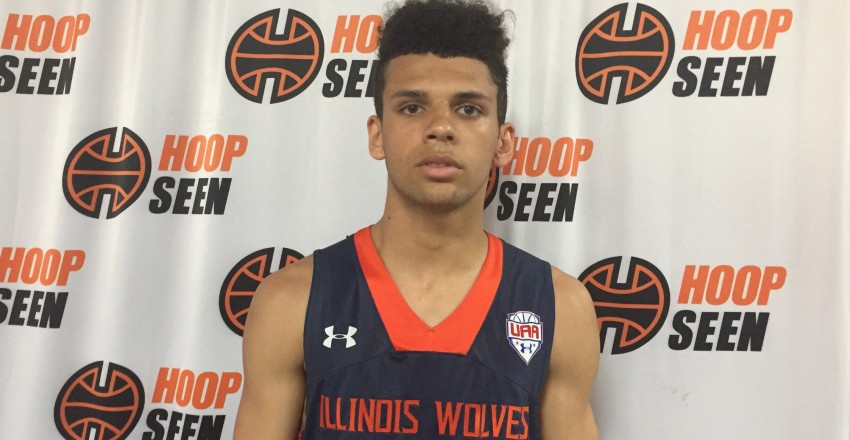 Here's a peek at the 16U Illinois Wolves recruiting picture. All players are from the class of 2019.
Paxson Wojcik – The 6'4" shooting guard has a nice all-around game. A solid student, Wojcik has received interest from Stanford, Baylor, Princeton, and Northwestern.
Elliott Sieger – Sieger has a quickness about him that gives opponents problems on both ends of the floor. Nebraska, DePaul, Purdue and Iowa are all taking a good look at the 6'0" point guard.
Colin Crothers – Standing at 6'7" Crothers is looking to make a lot of noise as a rising sophomore. Illinois State and Western Illinois have both expressed interest in the Benet Academy Center.
Mohammed Alausa – Snagging boards and getting to the basket are strong suits for this aggressive shooting guard. Yale, Western Illinois and Holy Cross have been in contact with Alousa.
Pavle Pantovic – DePaul College Prep has a solid power forward in Pantovic. The 6'5" rising junior has gotten some interest from Western Illinois and Richmond University.
Bryce Hopkins – Playing the small forward spot on the floor, 6'4" Hopkins has a handle that makes it hard for defenders to stay in front of. Holy Cross has expressed interest in the slasher.