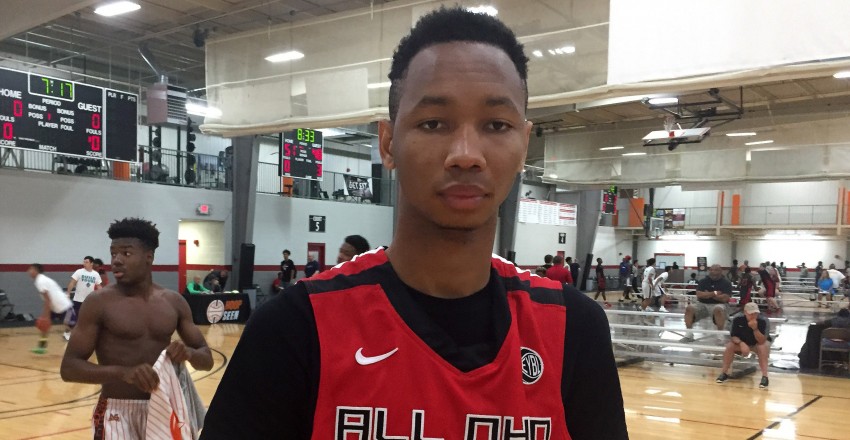 We dive deep into the recruitments of selected teams here at the HoopSeen 64. Today we look at All Ohio Red 16U. 
Samari Curtis, CG, 2019 – Perhaps the most impressive player at HoopSeen 64, Curtis is about 6'4" and handles a lot of the ball handling and scoring for All Ohio.  He's already picked up offers from Akron and Toledo and is looking to build on that going into the upcoming high school season.
Abba Lawal, C, 2019 (pictured above) – The biggest player on the floor in most matchups, Lawal is almost 7'0" and moves very well. He's already gathered offers from Cleveland State, Akron, Toledo, and Stony Brook.
Andre Gordon, PG, 2019 – Trotwood-Madison High School PG Andre Gordon has received offers from Toledo, Akron, and Wright State. He's got a smooth jumper and doesn't need very much space to get it off.
Keshawn Heard, PF, 2019 – Playing PF for Newark High School this fall, Heard is long, athletic, and active on the boards. The 6'8" big man has received interest from both Ohio State and Dayton this summer.