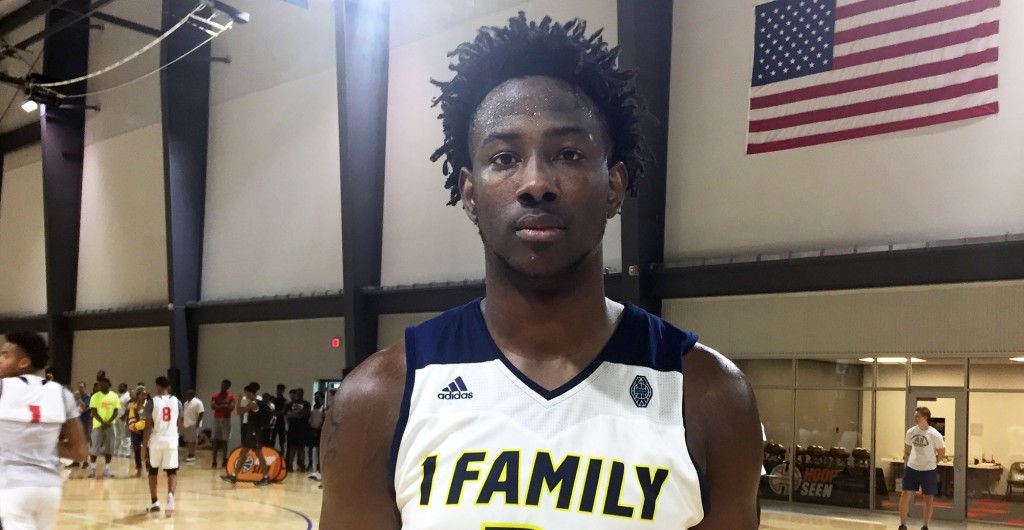 The Live Summer Festival is a great stage for college coaches to see some of the Southeast's best teams lock horns with other high level teams. It is also a great stage for our staff to take a look at the recruitment of some of the top prospects in the region. Today we spotlight 1 Family. 
Zachary Scott – Playing PG for Westminster Academy, Scott is a lanky 6'2" with a good feel for the game offensively. Wichita State, Pittsburgh, Virginia Tech
Ronaldo Segu – The Orlando Christian Prep PG has the ball on a rope. The 6-footer has great court vision to go along with his handle and can get to the cup. Segu already has offers from Florida State, Central Florida, South Florida, Buffalo, and Townsend.
Nassir Little – Brute strength gets Nasir Little to the basket but finishing with finesse is no problem for him. Arizona, Kansas, UCLA, Oregon
Amanze Ngumezi (pictured) – Out of Savannah, the 6'7" small forward is a force to be reckoned with. His length and athleticism make him a tough cover and unmovable defender. Clemson, Wichita State, and UMASS are interested.