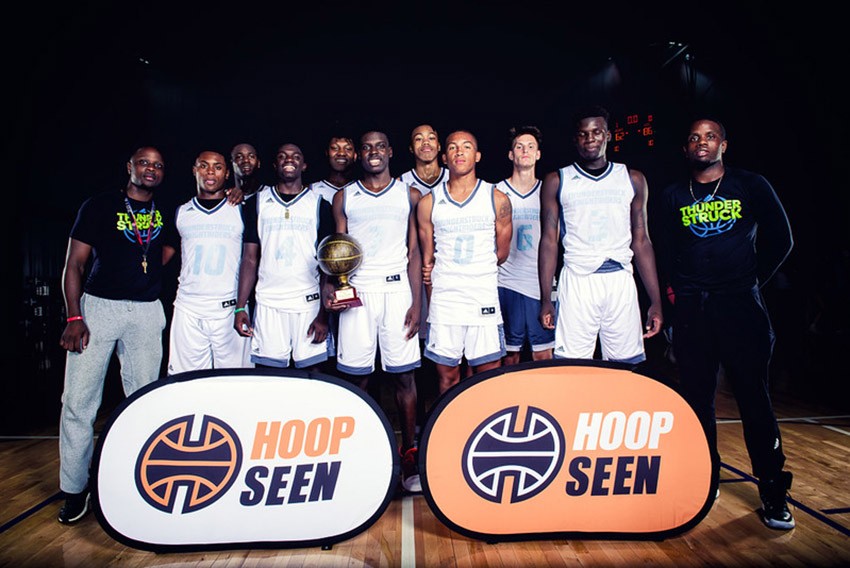 In a matchup pitting two successful Florida programs against each other, Thunderstruck was able to cruise by the Jacksonville Magic to claim the 16U Orange bracket championship on Saturday evening at #BOTS. 
2020 point forward Scottie Barnes led the way for Thunderstruck with 19 points. The 6-foot-7 forward was nearly impossible to stop in the first half, as he came into the game in attack mode and was an extremely difficult assignment for the Jacksonville Magic. He scored 16 of his game-high 19 points in the first half.
Antwann Burnett and Jacob Crews added 10 points each in the victory for Thunderstruck.
Treston Livingston had a solid showing in the loss for the Jacksonville Magic with 13 points. The lefty showed the ability to hit shots with hands in his face throughout the game. Luke Martin also added 13 points.