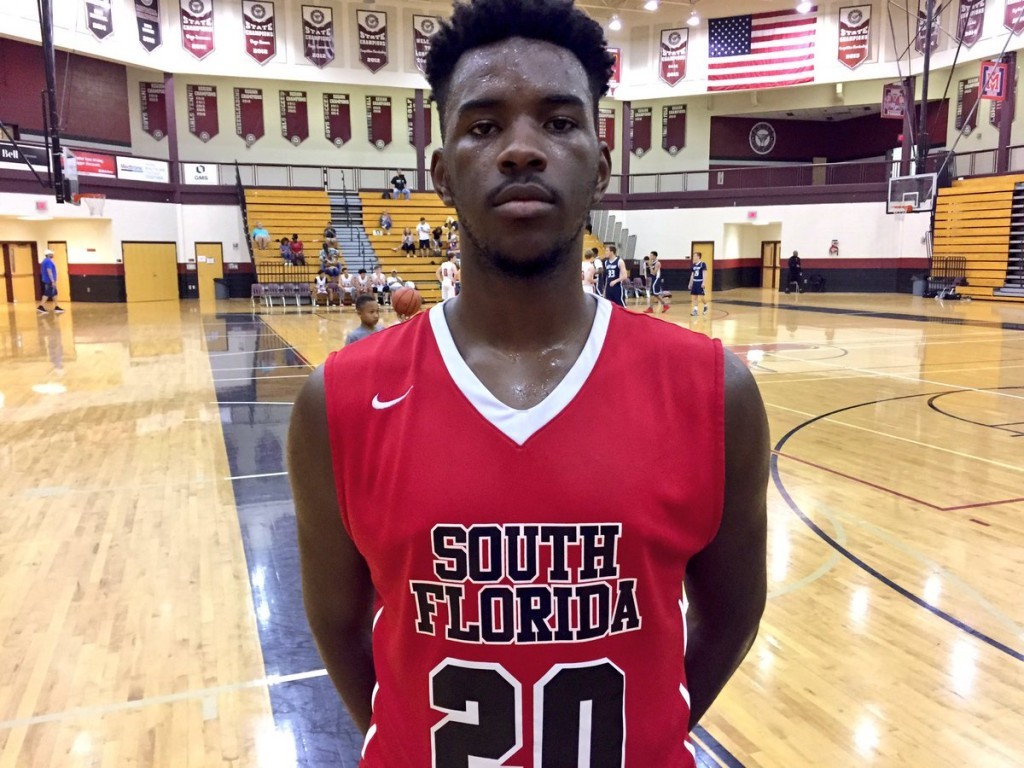 We've covered the top performers, all-tournament teams and looked at every age group from the event. Today we dive into some of the sleepers from the event. 
RELATED: Saturday's sleepers from the #ATLJAM 
Josh Cottrell, Storm Elite, SG, 2018: Shooter alert! The 6-foot-2 guard from Hayesville, North Carolina was one of the best perimeter threats in the entire tournament. He was reliable from deep and his team called on his three-point shot again and again. Cottrell hit 13 three-pointers at the event and averaged 21.5 points a game. He's from a basketball family and knows what it takes to be successful at any level of basketball. There is a lot to like with his game as a collegiate specialist because of his sniper ability. He is committed to Western Carolina. 
Adam Flagler, Atlanta All-Stars, CG, 2018: The Duluth (GA) guard may have been the Georgian that helped himself the most at the Atlanta Jam. The 6-foot-2 guard showed off his trusty touch from deep and shined a perimeter threat. He's a dead-eye and reliable shooter from off the catch and his pull-up game seems to get better every time out. Flagler logged productive minutes at the point and continues to fine tune his floor general skill set. His recruitment has seen a nice spike after the spring evaluation period. Furman, Middle Tennessee State, Western Carolina, Navy, Army, Troy, William & Mary, Rice, Western Michigan, West Florida and UA Huntsville have all inquired since the Atlanta Jam. - Justin Young 
Rahsaan Lewis, TNBA South, CG, 2018: Toughness. That's what you get with the 6-foot-2 guard from South Florida. Lewis was not afraid to guard and he took great pride in attaching himself to the opposing team's best player, regardless of position. Lewis was pesky on the ball and always aware of where the roundball was when he was hunting on defense. He's a tough rim to rim runner and strong with the ball when attacking the rim. Lewis is a nice value prospect because of his competitiveness, his defense and on court presence. - Justin Young 
Jael Scott, Charlotte Aces Gold, CG, 2017: Two years ago we saw Adrien White come down from the Queen City and played well enough to parlay the stage into a scholarship to Charlotte. With Scott, he should be on a similar path. The unsigned senior is fully qualified and good enough to compete at the Division I level for a program. He's good enough for further exploration at this point in the recruiting calendar. Scott is a nice scorer from all three levels and physically tough enough to bully his way to buckets and stops on defense. - Justin Young 
Cameron Whiteside, High Point Havoc, SG, 2018: Good basketball players standout because of their attention to fundamentals. Make the right play at the right time with the right result. That's always a reliable combination during a NCAA Live Period event. Whiteside, a 6-foot-4 guard, was a threat in the half court for a good High Point Havoc squad. He's a strong guard that can knock down the corner three and limited his mistakes. If I'm an Atlantic Sun, Big South level school, I'm spending time watching him in July. We look forward to seeing him again in two weeks for the Bob Gibbons Tournament of Champions. - Justin Young 
Reece Wilkinson, South Florida Elite, PF, 2018: Looking for a strong bodied big man? Reece Wilkinson of Miami Norland High School is your guy. The 6-foot-8 center clears out space in the paint and gobbles up rebounds. Wilkinson looked good as the pivot for the 17U White Champion South Florida Elite. Wilkinson doesn't require many post touches to affect the game. He can get the ball off the backboard and finish inside thanks to his knowledge of how to use his body to his advantage. Florida International, North Florida and Florida Gulf Coast have interest in Wilkinson.  Heading into his senior season, Low Majors should check on Wilkinson's progress. He has the size to become a productive rotational player in college. - Kyle Sandy