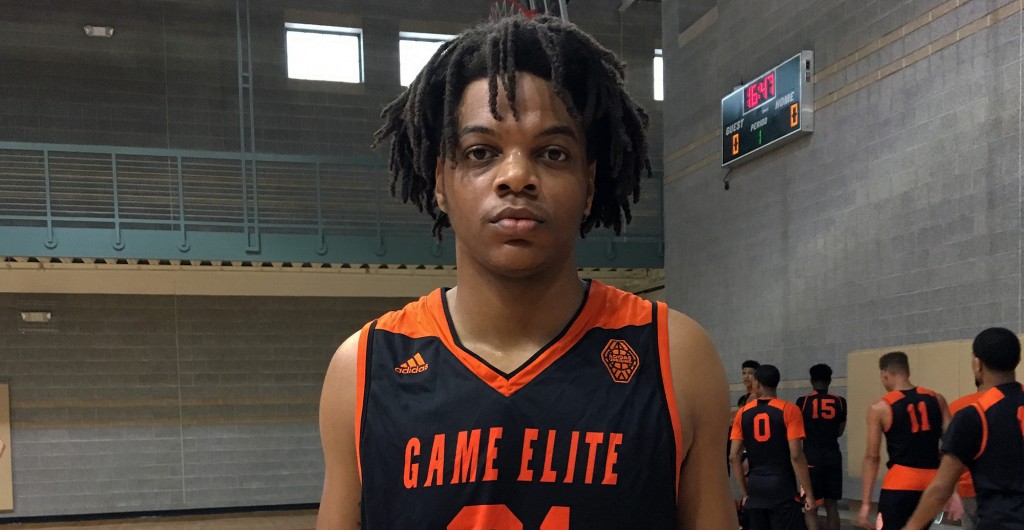 The first games of Gibbons presented an opportunity for teams to get off on the right foot and both Game Elite Black and North Atlanta Orangemen were able to do just that.
Game Elite Black had an interesting duo of guards in Brenden Tucker and Ian Hardy, but the guy that stood out the most was big man R.J. Campbell. The 6'8" post flashed good hands and agility to go with his big frame.
North Atlanta Orangemen had a nice one-two punch from Kendall Lewis and Jaxon Etter. Lewis is a long, athletic wing while Etter is a heady, skilled hybrid 3/4. 
As the night got rolling, teams started to really standout, especially Team Knight. You would be hard-pressed to find a trio at the 16U level as potent as Dudley Blackwell, Max Demeus, and BJ Greenlee. Blackwell is a long, super athletic wing, to compliment the two lead guards. Demeus is a left-handed floor general that allowed spacing for Greenlee's perimeter stroke. I would not be surprised to see this team go a long way this weekend.
Southern Stampede got off to a good start by pulling away late against TNBC. Stampede were led by Trae Broadnax. The 2019 wing is the ultimate playmaker. Every time you looked up, Broadnax was around the ball.
In terms of surprises, I would definitely go with SC Sonics Elite. They gutted out a tough win over South Florida Sharks behind the trio of Chris Chumney, David Muncy, and Jimmy Fritzsche. Fritzsche is the anchor down low that does a good job around the rim, while Muncy ran the show as a playmaking combo guard. Chumney, on the other hand, may have been the best shooter all night at Old Athletic Recreation Center.
To close out the night, Team SC battled through a win over AC Georgia behind a big time performance from Tre Jackson. Jackson is a strong, quick combo guard that was super efficient in attack mode.