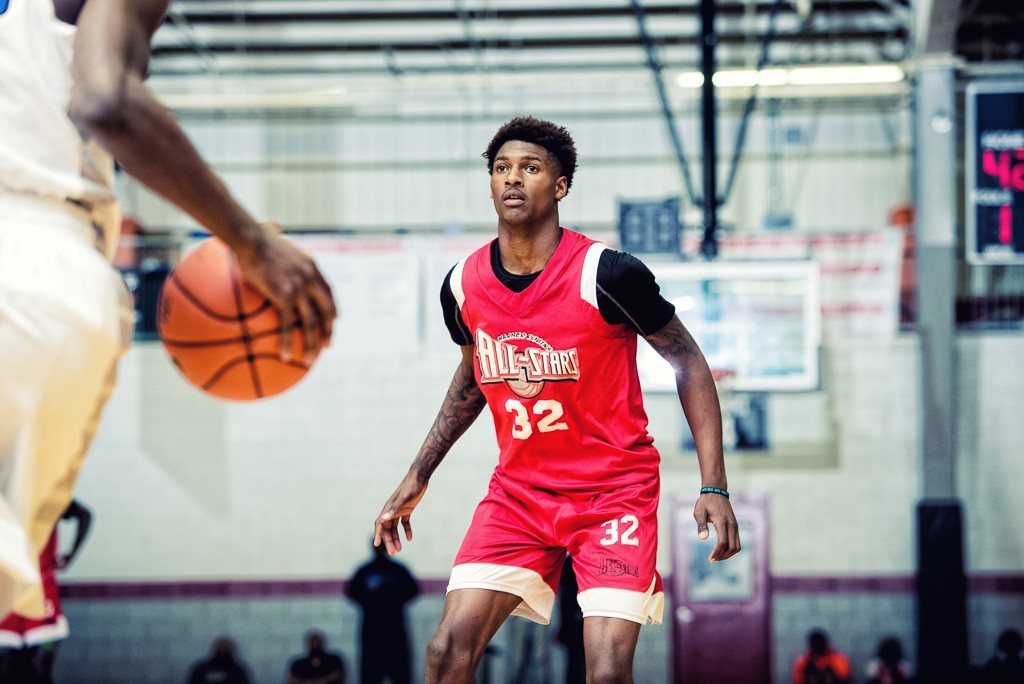 SUWANEE, GA — The Atlanta Jam is rolling forward and Saturday was filled with competitive games, big time match-ups and tons of action. Here's a look at the top dogs from my point of view at Suwanee Sports Academy. 
Let's start with the lowest hanging fruit of the day - Nelson Phillips was the most impressive performer on a busy Saturday at the Atlanta Jam. The Warner Robins All-Star guard was a five-tool basketball player. He simply did everything for his squad. Everything. 
Phillips played the point, guarded fours and fives, shot from the wing, defended the perimeter and made sure he was involved in every play. From game to game, there hasn't been a better player at the Atlanta Jam (at least from my perspective) than Phillips. He's been brilliant. 
Team Penny's Tekorian Smith dropped a cool 34 for Team Penny in win over Team Power on Saturday. The unsigned senior from Memphis East is hot with junior colleges here at the Atlanta Jam. The 6-foot-5 guard has been one of the best scorers in the tournament. Every player on Team Penny, to be truthful, has had their opportunity to shine. And they've taken advantage. 
It took a while but Tye Fagan finally looked like vintage Tye Fagan. He rang up a 38-point spot on Saturday. The most consistent team watching him this weekend? Middle Tennessee. The Blue Raiders were the first school to offer him. They haven't let up on the Middle Georgia Supersonic. 
Fact - Kalu Ezipke is the best big man in the tournament. The AC Georgia power forward has taken advantage of the stage here. And the mid-majors that are investing time in him are being rewarded. Ezipke and his talented AC Georgia club will play Team Penny tomorrow for the Gold championship. 
Fact - no other player from Georgia has helped his recruiting narrative more than Adam Flagler has this weekend. The shooting guard for the Atlanta All-Stars is at his best when he's shooting and knocking down perimeter shots. Flagler's confidence rises each game out. He's quickly becoming a hot target for some of the South's top low-major programs. 
Florida Elite's Elochukwu Eze has been impressive here at the Atlanta Jam. The 6-foot-9 big man has gotten better as the event moved forward. He's been an intriguing guy to watch play. Few can combat his 220-pound frame. He's been a name that has circled it's way around coach's row.