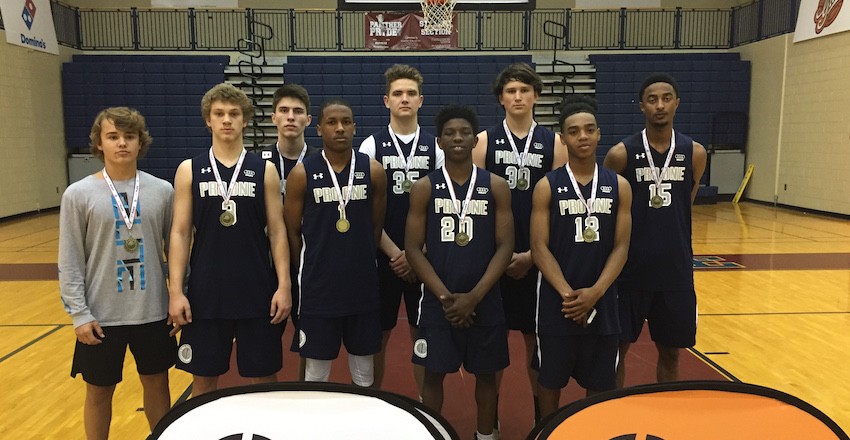 Pro One Select Navy used a strong first half to come away with the first Gulf States Cup 16U championship on Saturday evening at Huntsville High. They defeated JSI Elite by a score of 62-55. 
Sophomore guard Dee Pearson scored 11 of his 13 points in the first half to help Pro One Select take a 31-23 lead into halftime. The deficit was too much to overcome for JSI Elite in the second half.
Larry Penn led the way for Pro One Select with 17 points. Charlie Gusset capped off an impressive weekend by chipping in with 12 points.
Ahmad Ellington led JSI Elite in the scoring department with 11 points. A.J. McGinnis and C.J. Melton ​​​​​​​both added 9 points.