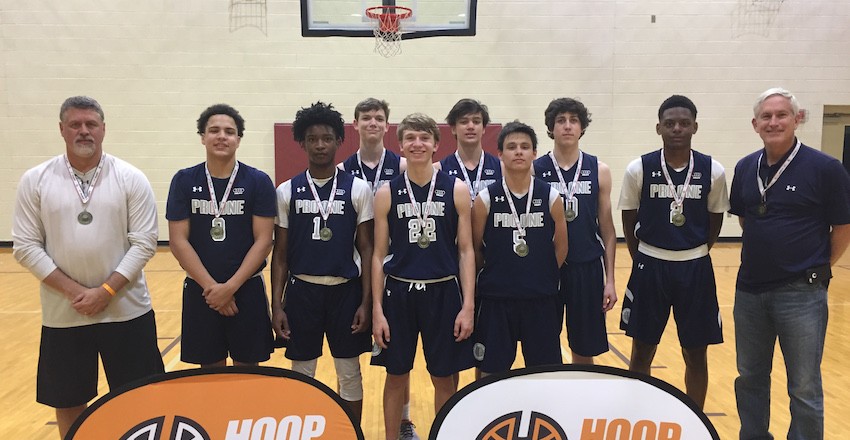 Pro One Select Navy was able to fend off a late-game rally from CP25 Alabama's 14U team to capture the first championship in Gulf States Cup history Saturday evening.
The hometown Huntsville squad used a quick 7-0 run right out of the gate to jump out on top on the scoreboard. However, after trailing by double-digits throughout the course of the game, CP25 Alabama responded with a rally of their own in the last few minutes of the 4th quarter. 
In the end, the talented duo of Jaylon Barrett and Keenan Hambrick was just too much to handle. Barrett set the tempo early for his team by making plays at the rim and getting to the free-throw line. Hambrick displayed his athleticism and talent throughout the course of the game. Barrett finished with 18 points and Hambrick chipped in 16. Albertville sharpshooter Dane Harding led the way with 20 points on five 3's.
J.D. Harrell led CP25 Alabama with 20 points in the loss. The lefty rattled in several treys and led his team's comeback in the late stages of the game. Bryson Hall contributed with 15 points.