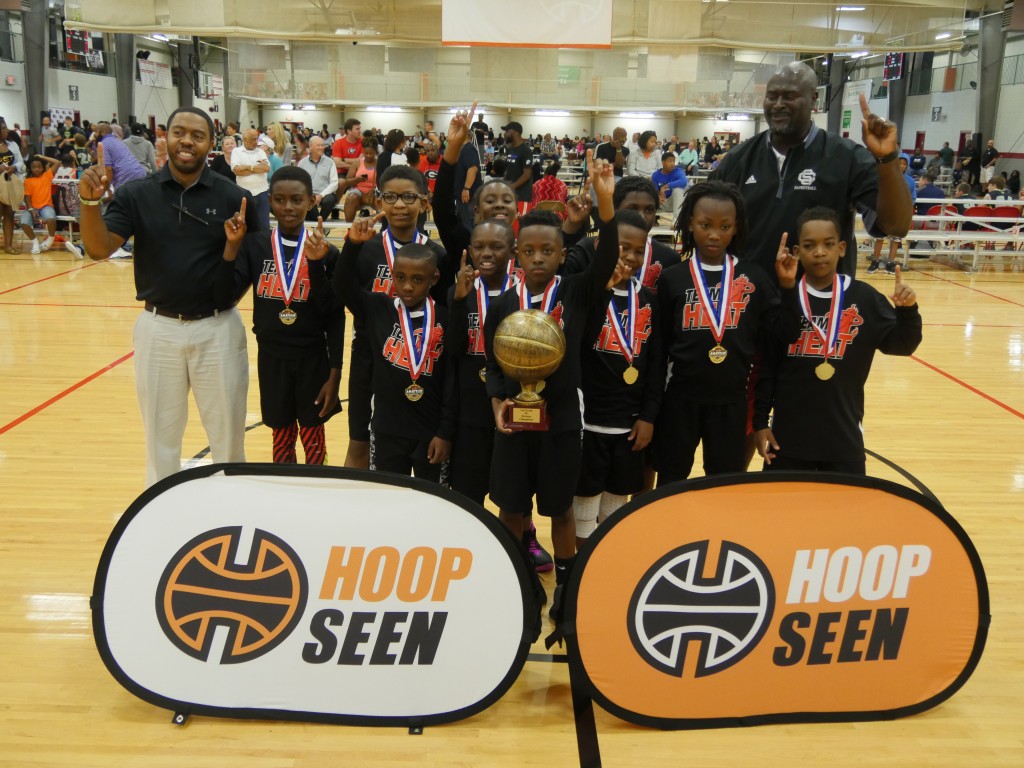 12U Championship: D-Elite 52, Triple Double 37
Triple Double had no answer inside for Gabriel Omoregie. The big man posted 32 points as D-Elite pounded away with the high-low offense. AJ McIlwain netted 20 points and hit four threes, but it wasn't enough for Triple Double. D-Elite led 26-18 at the half and outscored Triple Double 16-7 in the third quarter to pull away.
 
11U Championship: DeKalb Knights 49, Triple Double 45
In what turned out to be a much closer game than it started out to be, the DeKalb Knights held off a Triple Double comeback and won the 11U Championship, 49-45. The Knights dominated for a majority of the game and found themselves up by as much as 17 in the third quarter. Triple Double never went away though and cut the lead to two with less than a minute to play in the game. They never could get over the hump though and the Knights pulled out the close win. Leading the way for the Knights was Darrian Joseph as he dropped 17 points in the win. Samuel Thacker had 14 points for Triple Double in the loss.
 
10U Championship: Georgia Stars 26, SI Kings 22
While the Georgia Stars led for most of the game, their largest lead was only 6 points in a neck-and-neck battle with the Smooth Improvement Kings. Kiwane Garris Jr. scored 10 points and Kingston Hawkins followed with 7 points to guide the Stars to victory. Jeramiah Brown did everything in his power to lead the Kings as he put up 16 of his team's 22 points, but they couldn't surpass the Stars.

9U Championship: Team Heat 46, Georgia Kings Simpson 41
Team Heat outlasted the Georgia Kings in a tight one behind late game heroics from Amari Hubbard. Team Heat had no problem breaking the Kings 2-2-1 pressure, scoring easily in transition all game. Free throws proved to be crucial as both teams were in the bonus early in both halves. Jakobe Caslin put up 20 points through three quarters but fouled out late in the fourth, sealing the win for Team Heat. Amari Hubbard, who finished with 14, hit three of four free throws down the stretch.