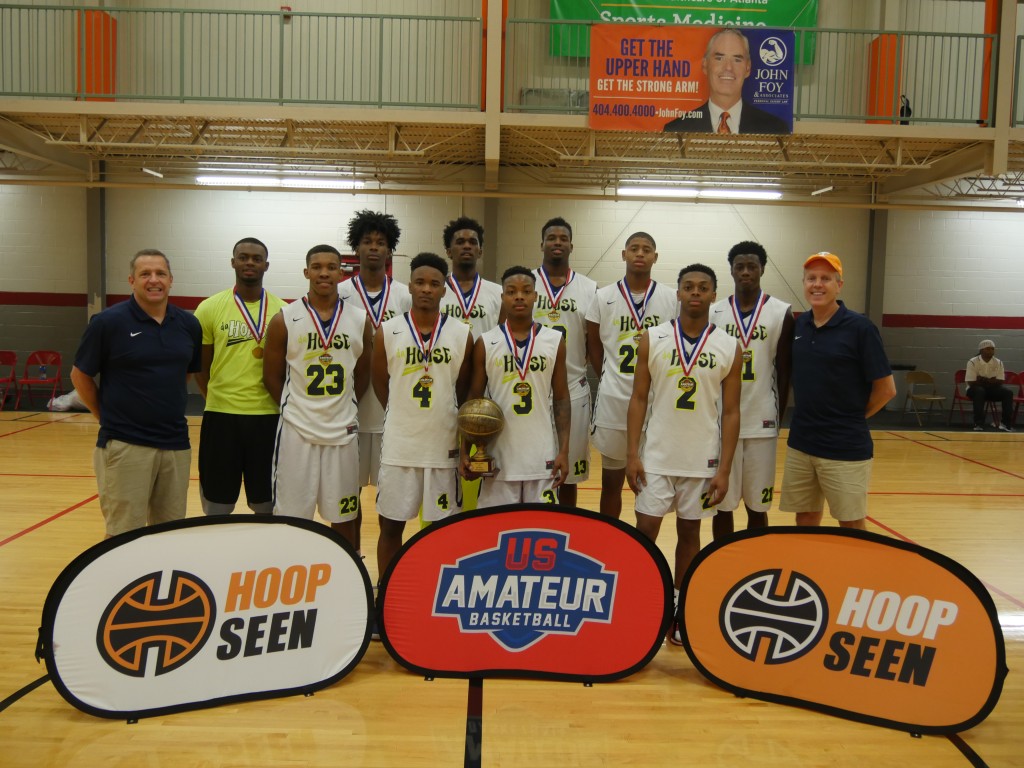 17U Championship: Da House 83, Sports Academy South 57
Da House wore down Sports Academy South as the game rolled on, blowing past the group from Augusta by 25. DeAnthony Tipler (15), JonDarius Warren (13), MaDarius Hobson (11) and Tyler Stevenson (10) paced a balanced Da House attack. Isaiah Bauman and Deonatae Carter scored 11 apiece for Sports Academy South. Da House heads back to Mississippi a perfect 5-0 with an average margin of victory of 27.8 points.
16U Championship: Team EAT 62, Ballin Blazers 51
The 16U Championship game slated Team EAT against The Ballin Blazers. Avante Lederer's strong first quarter helped Team EAT gain a 12-point first quarter lead. Lederer had nine first quarter points, including six straight. Team EAT took a 37-23 lead into halftime. Darius Garcia led The Blazers on an 8-0 run to cut Team EAT's lead to 10 in the third quarter. The Blazers cut the lead to as little as eight in the second half. The Blazers' Darius Garcia led all scorers with 16 points. Avante Lederer and Rico Selman both scored 13 for Team EAT.
15U Championship: Young Stars 65, East Point Running Rebels 44
The Young Stars made the trip from Birmingham, Alabama to play in this weekend's Georgia Cup. Dorian Anderson's strong first quarter helped The Young Stars take a 5-point lead into the second quarter. Jermaine Lattimore's hot shooting helped the Running Rebels keep it close in the first half. The Young Stars took a 38-25 lead into halftime. The Young Stars came out aggressive to start the third quarter and never looked back. The Young Stars depth proved to be too much for the Running Rebels. JJ Platt was the leading scorer for the Young Stars with 16 points. Lattimore led the Running Rebels with 15 points.