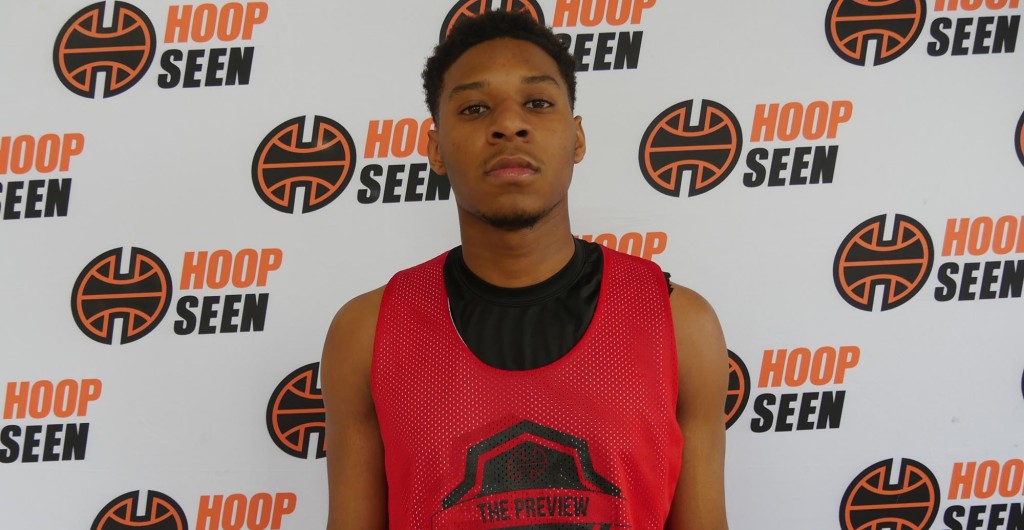 Our annual Senior Showcase was a great stage for some of Georgia's top available 2017 players. Our staff of coaches and evaluators broke down every player from camp. Today we examine Team 2. 

CJ Bennett, 6-0, SG, Cass - A pure shooter. Bennett has perfect form and release, making him one of the very best three ball threats in the camp. When teams came out to guard him from the wing, he scored in the midrange. Bennett was a good individual defender and kept his man in front of him. Good team defender as a help side defender. Good passer and finding the open man. 
 
Matt Chism, 6-5, SG, Dawson Christian - One of the best passers in the camp. The crafty lefty has great accuracy on passing and threaded the needle several times on gorgeous assists. and finding the open man. He has good head and shoulder moves to the rim. Offensively, Chism played with a good understand of shot selection. A willing rebounder and can start the break. 
Stevon Griggs, 5-9, PG, KIPP Atlanta Collegiate - One of the top shooters of the camp, the point guard was on a heat check throughout the camp. He was not afraid to pull up from deep and drill the long ball. His coach, Douglas Byrd, called him the best scorer and sleeper in the camp. That's high praise. A true microwave scorer. When his team needed a bucket, he provided it. His pull up off the dribble was effective and he was good off the pick and roll for his own shot. 
Kre'Sean Hall, 6-3, SG, Lakeside (pictured) - He was one of the top 10 players from the camp. A big slasher, Hall was at his best when he was talking the basket. He can scores from the perimeter as a shooter. He was good on the ball as a defender. Rebounds and starts the break. Handles the ball well with both hands. Pushed the ball well in transition. Good hand eye coordination. 
Damion Howell, 6-8, C, Alexander - The space eater post player used his big body to bully people around the cup and finished around the basket well. He has his soft hands to catch tough passes. He is an average rebounder with good footwork. Howell works well as a pick and roll and block to block big man. 
Jalen Nealious, 6-0, CG, Lakeside - He was very active on both sides of the ball. Volume shooter. Scores in various ways. Good rebounder for a guard. Doesn't shy away from contact, very physical. Every loose ball was his. 
Ken Stanciel, 6-3, SF, Collins Hill - A true leader with an incredible attitude. He is the perfect glue guy because he does everything - rebound, scores, gets every 505/50 ball, guards the best player, etc. His energy was always high and always in attack mode. Stanciel visited Georgia College on Sunday, too. 
Benjamin Utberg, 6-0, SG, Woodstock - A sharp shooter from the get go. He is good from long and the mid range. Utberg doesn't take plays off and was Mr. Hustle on this team. He was happy for teammates successes.
Three players from this team were voted as members of our Super Six team. To see what we wrote about Domonta' Wright, Jaden Rodriguez and Jalin Wimberly, click HERE.