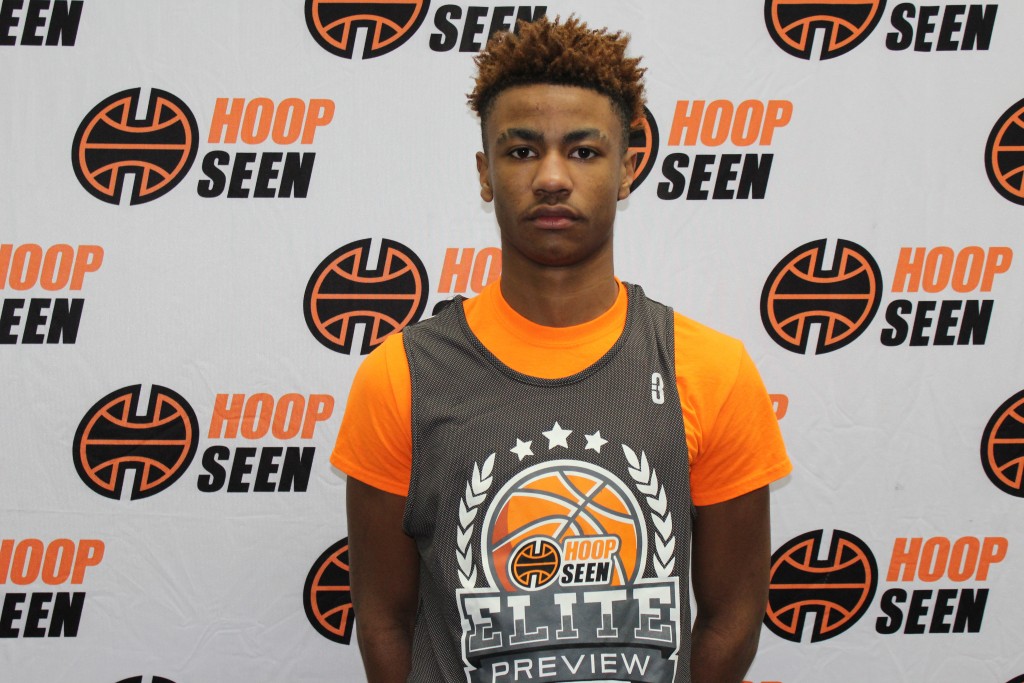 We had a fantastic day of action at the Alabama Elite Preview on Saturday. During drills, game-play, and other sessions, our coaches and staff were closely evaluating each player.
Here is what our coaches and staff had to say about Team 6:
Related: Team 1, Team 2, Team 3, Team 4, Team 5
Sawyer Wright, 2020 PF, Deshler: Wright is still a work in progress, but the Deshler basketball program could be reaping the rewards of his talent in the next few years. At 6-foot-7, the freshman has soft hands and excellent footwork. Wright is in the awkward stage of his game where he is trying to figure things out on both ends of the floor with his size. With some self-confidence and some work in the weight room, Wright looks like a viable big man option down the road.
Emmanuel Littles, 2018 SF/PF, Lanett: Littles was identified as one of the top performers in camp. See what our coaches and staff had to say about him here.
Cadarrius Thompson, 2019 SG, Florence: Thompson (pictured above) was another impressive find to the day. A lengthy wing man with tons of upside, the sophomore's best basketball is ahead of him. Thompson's length and versatility make him an intriguing defender on the perimeter. He is a great athlete and played above the rim with a couple of big dunks in transition. Thompson hasn't been playing organized basketball long, but he's a guy to buy stock in going forward.
Christian Brandt, 2018 SG, Auburn: Brandt had a phenomenal day of camp and was named as one of the top performers. Read what our staff said about him here.
Justin Stuckey, 2018 CG, Helena: Stuckey made an impression on both ends of the floor with our coaching staff. The 6-foot-2 combo guard did a solid job of controlling the game and setting up his teammates. He showed a good pace of play and changed speeds often. Stuckey also caused problems on defense with his quickness and agility.
Jamari Smith, 2020 SG, Sidney Lanier: The high-flying Smith was voted as one of the top performers in camp by our staff and coaches. We outlined his day of camp here.
Keenan Boman, 2018 SG, Winfield: Boman put together a solid day of camp in all facets of the game. Excelling at coming off screens, the junior shot the ball well from the mid-range and 3. His shooting is a tad streaky but there is a lot to like about what he brings to the table. Boman displayed a high basketball IQ and made quality decisions, too.
Jarrious Jefferson, 2018 PG, Troup County (GA): Jefferson continuously got better and built on his performance from game to game. A solid point guard, the Georgia product has great vision and passes the ball exceptionally well. He understands the idea of passing ahead in transition and the importance of delivering the ball to the shooting pocket. Jefferson also kept the defense honest with his ability to knock down shots from the perimeter