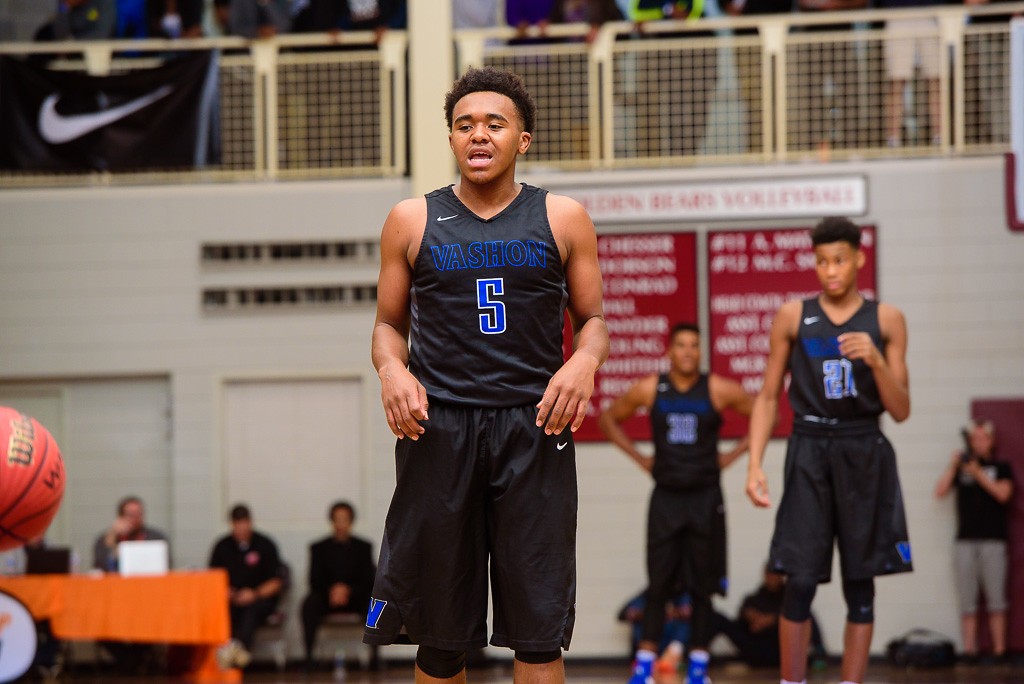 What a weekend it was at the 2016 Holiday Hoopsgiving event. With so much to take in, a couple of daily notebooks couldn't contain all of my thoughts from the two days of great basketball. So, I'm unloading my notes. 
Holiday Hoopsgiving was the best set of games and crowd excitement I've seen in over a decade. It was great to feel the energy and excitement at Holy Innocents'. 
Collin Sexton, and his passionate fan base, reminds me a lot of Louis Williams and his run as the king of Atlanta prep basketball in the early 2000s. 
IMG forward Emmitt Williams reminds me so much of former high school super star Bill Walker. Both are intimidating athletes. 
Landers Nolley is the best player in Atlanta that we aren't talking enough about. The Langston Hughes junior is some kind of intriguing prospect. 
We saw what Javon Greene could be back our Preview camps and at the Best of the South in July. His 57 point game against Langston Hughes was nothing short of brilliant. 
Elijah Weaver's performance on Friday was McDonald's All-American level good. The 2018 guard from Oldsmar Christian had one of the single best games of any of the studs at the Holiday Hoopsgiving event. 
I can't decide who was the bigger breakout star from the event - Mario McKinney (2019/Vashon) or Donovan Gregory (2019/Carmel Christian). Both were stellar. 
Kyle Sturdivant played like a senior against Greenforest. Made some tough buckets and smart plays when Norcross broke the game open. Big day for the sophomore. 
Vashon point guard Daniel Farris (pictured above) was brilliant against Wheeler. He's an unsigned senior guard with stones and big time experience. He's a nice player to explore now that we are in the new recruiting season for the 2017 class.
The bench development is going to be an important for the Wheeler Wildcats. With a lot of new players in the rotation, having guys like Brandon Younger, Austin Johnson and Isaac Martin in the mix will be important in this monster schedule. 
Looking forward to seeing the development of Mervin James of Pebblebrook. The 6-foot-6 junior will have be great on the glass and as an inside-outside defender for the Falcons this year. Important player in this gauntlet of a season. 
Cole Smith of Holy Innocents' should garner more Division III attention. He's a hard-playing and producing guy.
Meadowcreek is going to be a young team to watch come together this year. 
Here's a name for your 2018 lists in Georgia - Westlake forward Brandon Favors. A lot of intrigue here. 
We will be at the Wheeler Hoops Classic on Saturday for the six-game slate. We will preview that event later in the week.