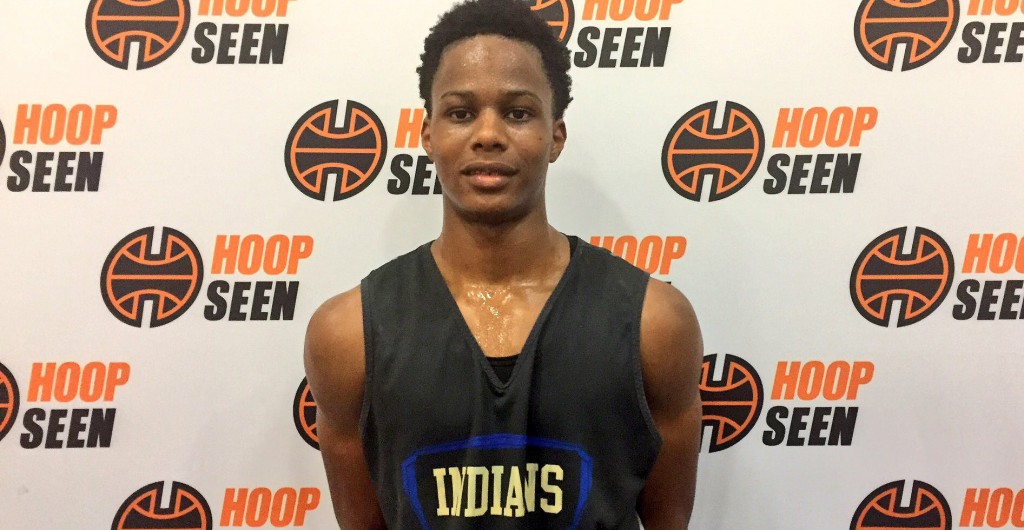 Our one-day HoopSeen Shootout was chalked full of who's next in Georgia and the stage allowed our staff to see some of the top teams in Georgia. Here are Carter Wilson's top performers from the event.
Isaac Okoro, McEachern: Okoro was easily one of the most impressive players of the day. The class of 2019 wing showed the ability to everything on the basketball floor, and made plays that cemented his status among the top players nationally in his class. With the HoopSeen staff watching him, he made electrifying plays with high levels of athleticism, drawing comparisons to a few of Georgia's best players in recent years. Look for his stock to climb as time presses forward. 
Mehkail Bethea, Dacula: With some big shoes left to fill for Dacula, Bethea solidified his spot as a likely candidate to step in and replace the Falcons' holes left by Kevon Tucker and Derek St. Hilaire. The most impressive part of this 2019 combo guard is his ability to make decisions. He is able to get into the paint at will and read primary and second level defenders to make the appropriate play, which betters everyone on the floor. Be on the lookout for Bethea in Gwinnett County. 
BJ Boston, Holy Spirit Prep: Ceiling, ceiling, ceiling. That is the name of the game with Boston, a 2020 wing with seemingly endless potential. Boston has the skills, length, and mindset to become a notable player in the 2020 class. he was fearless attacking the rim, not afraid to take on bigger defenders and finish with contact as well as get to the free throw line. He is joined by a lot of talent at Holy Spirit, including Kamani Johnson and George Maslennikov, both notable players as well. 
Lamont Smith, Duluth: Smith has taken strides in a lot of different areas that have made him a more complete point guard. Now a much more willing passer, Smith is learning how to set the table for his teammates. When the ball comes back to him, he capitalizes by knocking down shots or attacking the paint. It is also clear to see that he is the emotional leader for the Wildcats, who were the most enthusiastic and loudest team in the building on Saturday. 
KJ Buffen, Gainesville: Buffen is a proven commodity, but he continued to show what makes him such a highly sought after player. The 2018 Gainesville forward guarded a number of different positions, able to make plays defensively, deflecting passes, blocking shots, and staying in front of opposing players. Throw in what he can do on the offensive side of the floor, and its easy to see why he is established among Georgia's best in 2018. 
Sharife Cooper, McEachern: Cooper is the straw that stirs the drink for McEachern. He has so much poise for a young guard, seemingly never rattled, and plays with a fluidity to his game that is fun to watch. Cooper will likely be a major contributor to a young Indians team that could make a lot of noise in Georgia this year. Despite being a smaller guard, Cooper provides major production from the point and can do a multitude of things with his skill set. He is easily among the best in Georgia in the 2020 class.