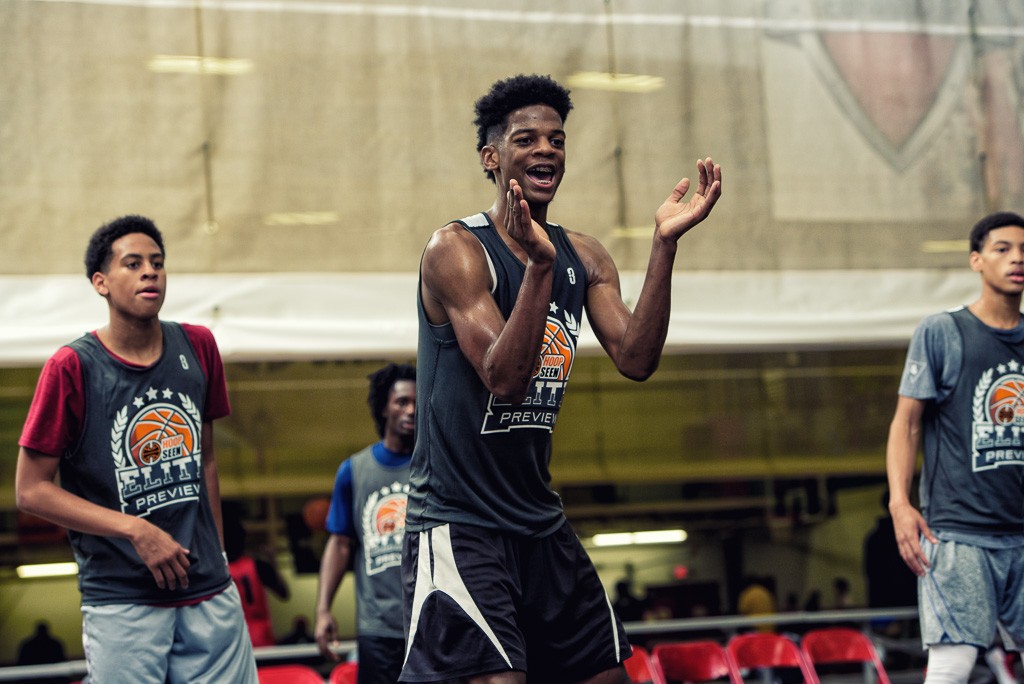 Our annual Georgia Fall Preview camp was packed with talent across all 16 teams that competed. We roll out our player reports with help from our team coaches and staff of evaluators. We continue with Team 9.
Lorenzo Anderson, SG, Miller Grove, 2017: A great finisher in transition, Anderson was fast in the open floor and athletic at the rim. Given his experience at Miller Grove, Anderson showed off his defensive chops in the camp setting. That always stands out. 
Kristian Collins, SF, Peachtree Ridge, 2017: A good rebounder and a good midrange shooter, we saw some good things from the long 6-foot-5 wing at the Georgia Fall Preview. He was also a nice finisher in transition. Peachtree Ridge always seems to have a player that produces at Collins's position so he's set up for a good season ahead. We caught a glimpse of that on Saturday. 
Isaiah Magee, SG, South Forsyth, 2018: A good mid-range jump shooter and a good on the ball defender. We liked the levels in which he competed. 
Benjamin Sheppard, SG, Greater Atlanta Christian, 2019: A good shooter from deep, Sheppard could be counted on to be a catch and shoot sniper. The sophomore guard got after it on the defensive end of the floor, too. 
Stantravious Smith, SF, Sherwood Christian, 2018: A great defender and hustler, the 6-foot-3 guard got into players that toed the line against him. Smith also played very well in transition. 
Troy Stephens, SG, St. Pius X, 2018: The athletic and quick guard was excellent in transition. He played hard on both ends of the floor and he graded out well as a defender, too. He was versatile in the backcourt and played both positions well.