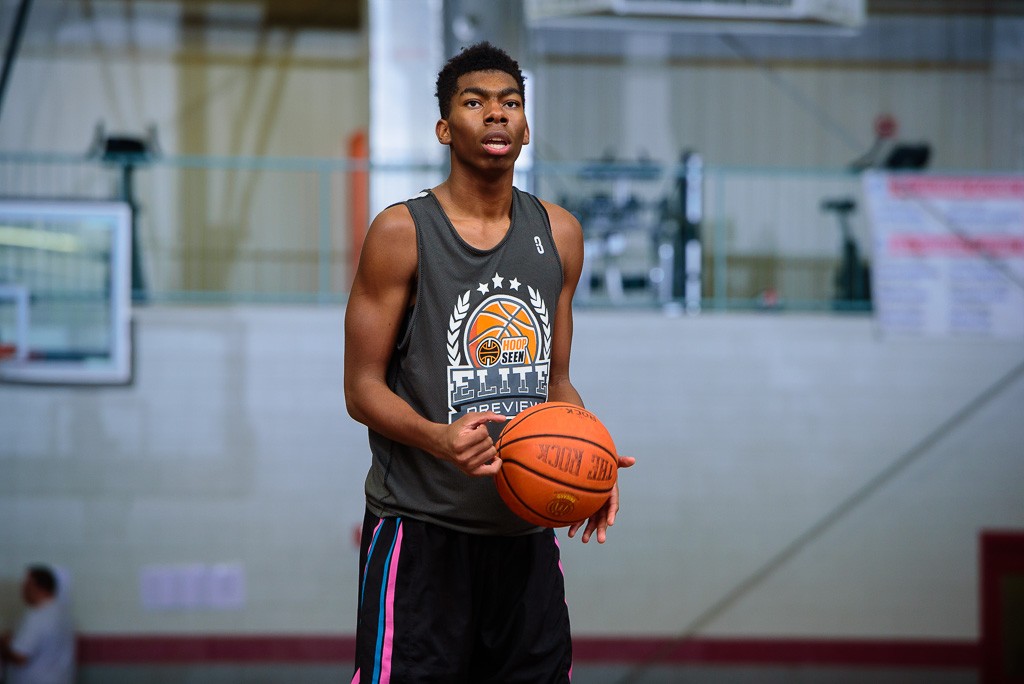 Our annual Georgia Fall Preview camp was packed with talent across all 16 teams that competed. We roll out our player reports with help from our team coaches and staff of evaluators. We continue with Team 13. 
Kawaskee Brown, PG, Westover, 2020: Scrapper. That's the way the Albany guard played at the Georgia Fall Preview. The 5-foot-10 guard was not afraid to get into defensive match-ups against other good, quick guards.
Trey Foster, PG, Westside, 2017: If there was a big breakout player from camp, Foster was it. He earned rave reviews with his play by our coaches and evaluators. Read more about his day in our top performers review HERE. 
Jackson Gamble, G, Decatur, 2019: Perhaps the greatest compliment a player can earn in a camp setting is seeing "Great kid, coachable, plays hard" next to his name on our coach eval sheets. 
Austin Johnson, PF, Wheeler, 2018: With long arms and strong legs, Johnson has the physical tools to be a monster in them middle moving forward. He's a tough guy in the middle and relishes in the role of enforcer. He's now part of the deep Wheeler rotation and should benefit from daily match-ups against high-level Division I players this season. This is the most important year of his young career when it comes to development. We saw the flashes of good things to come here at the Georgia Fall Preview.
Kamani Johnson, PF, Holy Spirit, 2018: "Beast!" That was the one-word his camp coach used to describe him. The 6-foot-7 forward was a motor man and a match-up problem inside and out. We saw that at the HoopSeen Shootout to open the month and Johnson didn't let up in the camp setting. He's cemented his spot in our next wave of 2018 Georgia rankings and should be one of the best junior big men in the Peach. 

Adrian Martin, SG, Lanier, 2018: A strong shooter, Martin has done a fine job of keeping defenders on their toes. You have to know where he is at all times because Martin can burn you with his three-point jumper. Martin is an able defender. He's a decent athlete. He's primed for a big season this year at Lanier. 
Marcus Moultrie, SG, North Springs, 2018: The 6-foot-4 guard is a decent jump shooter and a good rim attacker. He showed flashes of good scoring capabilities from all three levels. 
Jordan Sterling, SG, Arabia Mountain, 2018: A sneaky smooth athlete, Sterling made some plays that raise some eyebrows because of his burst and speed.  Sterling is a great shooter and quality defender. We believe he can be a low major division I sleeper. 
Yarden Wilis, C, Weber School, 2017: One of the more intriguing players at the camp because of his size. The 7-foot-1 center has come a long ways in his development of the years and is in the best shape we've seen of him since covering him at the Georgia Cup. Willis is self-aware and understands where he can find his value. If you've read this site over the years, you know we love uniqueness. Willis certainly has that. He's getting better every time out and should be a player that generates a wide-variety of interest from a wide-variety schools. Keep an eye on him moving forward.