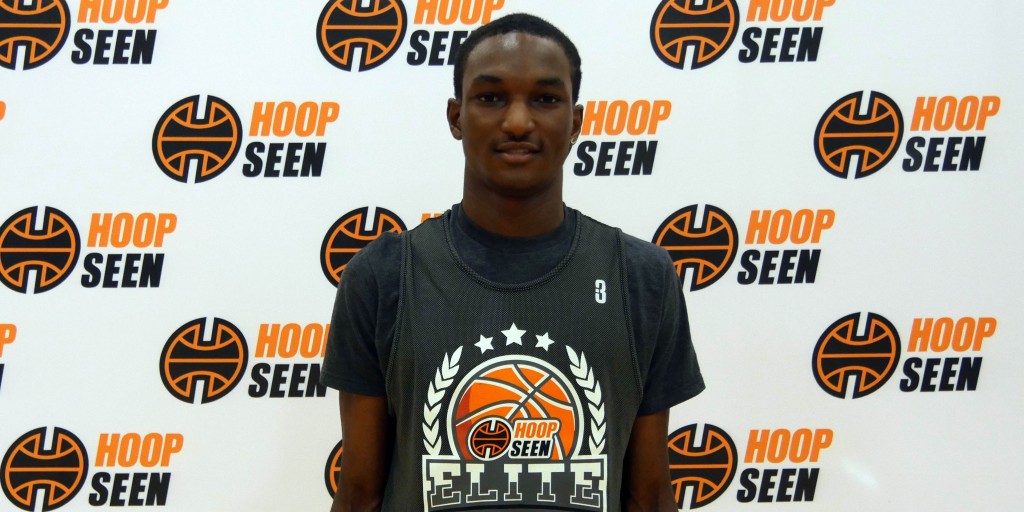 The inaugural Elite Fall Preview was a stage for the class of 2019 and 2020 to compete against their peers in an invite-only setting. The camp was intense throughout the day and a chance for our staff and hoop heads in the South to get a peek at who has next. We compiled our notes from the coaching staff and our evaluators. Today we look at Team 5 from the Elite Fall Preview.
Cam Armstrong, SG, Alexander, 2019: One of the better shooters in the camp, the thin 6-foot guard found an area that he could own and did just that. This was a great opportunity for him to gain confidence for the high school season and could see a big rise in his production this year for Alexander. He had a great season at all of our events. 
Brandon Boston, CG, Holy Spirit Prep, 2020: The long and thin 6-foot-4 guard was one of the Super Six from the Elite Fall Preview. You can make an argument that his ceiling is as high as any prospect we had at our two Preview camps over the weekend. Read more about Armstrong's performance HERE. 
Jamir Chaplin, SF, Meadowcreek, 2019: One of the most impressive slashers at the Elite Fall Preview. The 6-foot-5 wing uses his great length well on both ends of the floor. He turned deflections into transition baskets and used his high motor to challenge all comers on both ends of the floor. I thought he was one of the top 10 overall performers at the camp on Sunday. Huge opportunity ahead this season.
Jamal Edmondson, SF, Northwood (SC), 2019: A strong and solid forward with a developing skill set. His jumper looks good from the wing. As he develops his positional identity, he'll be able to focus more on his overall skill development. Will he be a three or a four? 
Ian Hardy, SG, Berkmar, 2019: "A hard-nosed bruiser" is what his camp coach called him. That's a great compliment. The 6-foot-4 guard has a great frame for a punishing style of play. The gas-pedal-to-the-floor guard will not back down from tough match-ups and valued winning plays. His overall value isn't measured by the score book. 
Avante Ledbeder, F, Heritage, 2019: One of the best competitor at the camp. He got after it as a defender and a rebounder on both ends of the floor. He's bigger than what we saw from him on the HoopSeen circuit with Team EAT and has the tools to be one of the better big men in the freshmen class.
Devin Longstreet, CG, Columbia, 2020: A strong and athletic guard with a very good skill set with a fantastic motor.  The 6-foot guard enjoyed a very good day at camp on Sunday. He's part of the new wave of talent at Columbia. Important player to watch moving forward.