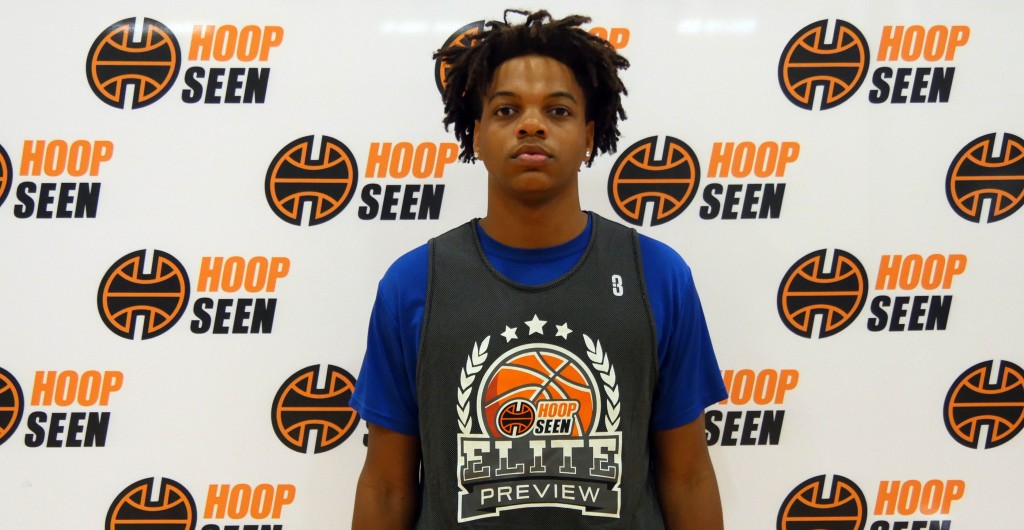 The inaugural Elite Fall Preview was a stage for the class of 2019 and 2020 to compete against their peers in an invite-only setting. The camp was intense throughout the day and a chance for our staff and hoop heads in the South to get a peek at who has next. We compiled our notes from the coaching staff and our evaluators. Today we look at Team 2 from the Elite Fall Preview.  
Nahiel Alleyne, SG, South Gwinnett, 2019: Not much was known about Alleyne entering the gym Sunday, but he made sure to make his name known before the end of the day. The South Gwinnett product was fearless attacking the rim. He used a good first step to get by the defense and constantly stayed in attack mode. The long, wiry wing has all the makings of a productive high school season. - Garrett Tucker 
Alex Bean, Jr., F, Tri-Cities, 2019: With above average length and athleticism, Bean was always around the basket as a defender and/or shot-changer. He'll need to continue to develop his wing skills but his effort levels were good. High-intrigue type of player. - Justin Young 
Reginald Campbell, PF, Southside (SC), 2019 pictured above: It took Campbell a few minutes to get accustomed to playing with point guard Ashton Hagans, but once the duo got a feel for each other, there were tough to handle on Team 2. Campbell excelled at finishing in pick-and-roll opportunities. He has great size and showed the ability to finish strong at the rim. Campbell rebounds his area well and is an efficiency guy on the defensive end of the floor. - Garrett Tucker 
Ashton Hagans, PG, Newton, 2019: You could make and argument that he was the best performer of both of our camps last weekend. The sophomore guard was an easy selection to our Elite Preview Super Six team. You can read more about Hagans HERE.
Quinn Richey, SG, Mount Pisgah, 2019: A true knockdown shooter, if Richey was left open and he was able to get his feet set it was lights out for the defense. Richey's best value comes from behind the arc, but he does have the body and strength to attack the rim. As he continues to mature his game, look for his scoring repertoire to expand. - Kyle Sandy 
Jabari Smith, SG, Mount Pisgah, 2020: The freshman guard made some believers with his play at the Elite Fall Preview. He showed off his smooth shooting skills and made great decisions with the ball. He didn't play like a player that has yet to even practice at any level in high school. Smith was one of the biggest revelations of the camp and he took full advantage of the big stage that was presented to him. - Justin Young 
Simon Steele, Jr., PG, First Presbyterian, 2019: Steele is a small guard that has loads of toughness. As the camp went on, Steele got more and more acclimated to his environment and his role as a player. He gained a lot of understanding from the camp, and by day's end he was hitting shots when they came his way and made plays for his teammates. - Carter Wilson
Josh Taylor, PF, Columbia, 2020: Taylor is another really intriguing player in the 2020 class. He has length for days and wasn't afraid of the elite competition at the event. He ran the floor well, getting passes and finishing above the rim. He also showed his jump shot in the midrange must be respected as he knocked it down with consistency. Taylor should contribute this season as a frosh and is one of the early standouts in the 2020 class. - Carter Wilson