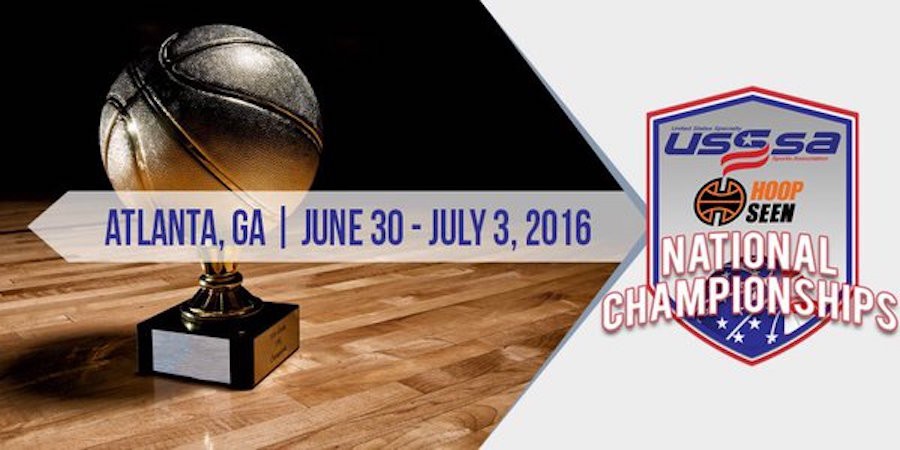 The HoopSeen USSSA Nationals pressed forward to a long day of action on Friday, where teams were looking to separate themselves in pool play and set themselves up for a run through bracket play during the weekend. Here are a few notes from the long day of action. 
The 14U Atlanta Celtics were easily the most eye opening team on the day - not just for myself, but for the whole HoopSeen staff. Between their backcourt of Dwon Odom, a future St. Francis guard, and Justin Powell, a Louisville native, the Celtics have two potentially high level players. But it does not end there, throw in wings like Brandon Boston, Damarcus Beckwith, and Chase Ellis, and the size of Chris Carter, this bunch could be a very good unit together down the line. 
Georgia Class Act Academy 14U continued to roll today. Behind effort from Deivon Smith, Josh Smith, and Jaccorre Turner, Class Act has proven that they will be a tough out for anyone in the 14U division. 
The 13U Florida Rams have rolled all weekend long so far with a dynamic duo of Laurence Seymour and Javaris Rolle. These two have size and athleticism and will be a matchup problem for anyone that is slotted against them. 
Georgia hoop heads might recall the name of Ibrahim Dodo, a former forward at Creekside High School. Dodo was a standout at last year's Fall Preview, and he came back to Suwanee Sports Academy looking to impress as a member of 16U Team Phoenix. And impress he did. Dodo showcased elite level athleticism and very good size and strength on his way to twenty points in a win this afternoon. 
Marcel Knolton has separated himself as a player to watch in the 17U division. The Crawford County (GA) forward has been on a scoring tear all weekend thus far and has proven to be difficult to match up with because of his athleticism, versatility, and aggression. The Middle Georgia Supersonics have also had success as a team, with Knolton at the forefront of that success.