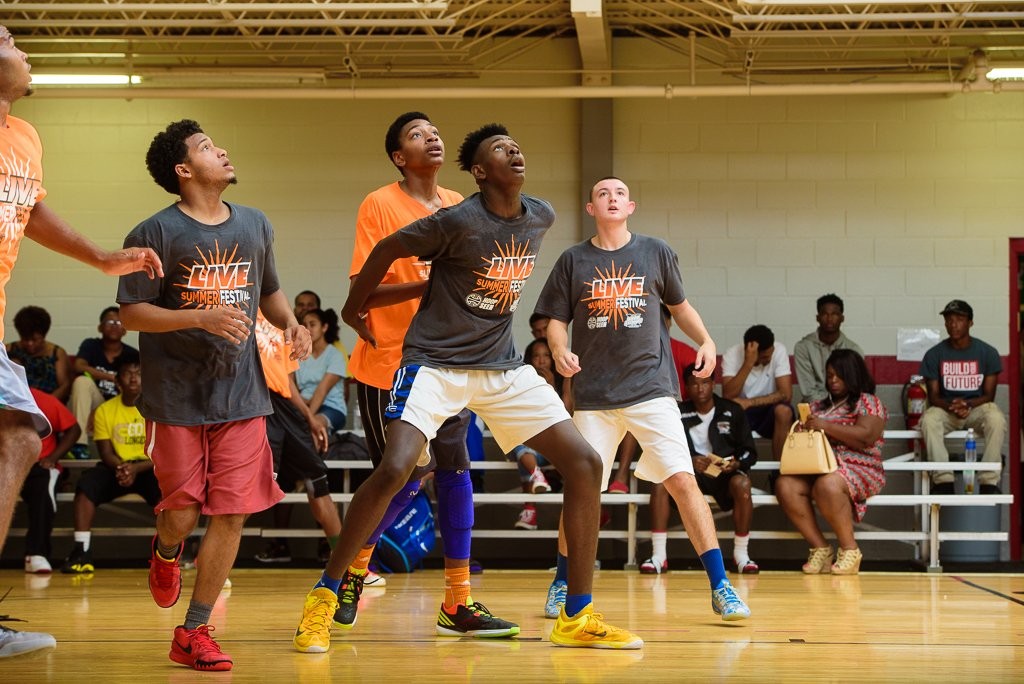 The Live Summer Festival, presented and organized by Hoop Exchange and HoopSeen, is a two-day event on Wednesday, July 13th and Thursday, July 14th that encompasses the Live Player Showcase, Live Team Showcase, and All American Availables Showcase. This year's event features some of the best travel teams from around the southeast as well as a number of highly sought after Division I prospects.
Live Team Showcase
The Live Team Showcase includes some big matchups between some heavy hitters. It features shoe company sponsored teams such as E1T1, D3 MOAM Elite, Upward Stars, CP25 Southeast Elite, Travelers EYBL and Southern Stampede. Joining them are some of the best independent teams from around the southeast in the Jacksonville Magic, Team Speights, Team Forrest, Atlanta All Stars, and Team Corey Brewer. Here are a few of the top matchups on tap:
CP25 Southeast Elite vs. Southern Stampede: This one should feature some good matchups and a high number of Division I prospects. Wyatt Wilkes vs. TJ Massenburg could be one of the better matchups here.
E1T1 United vs. Upward Stars: Two of the better teams on the Nike and Adidas circuits respectively, this matchup features a lot of size and high major talent including Kevin Knox, Emmitt Williams, Silvio de Sousa, and Clemson commit AJ Oliver among others.
Team Forrest vs. Team Speights:  Very good matchup of guards in this one as UALR commit Cameron Corcoran takes on Justin Forrest.
Live Summer Festival Players to Watch
Scootie Bryant: Bryant will be one of the higher profile guards in the event. Bryant has high major offers and has become a huge priority for some of the best mid major teams in the southeast like UAB, Murray State, and Florida Gulf Coast.
Antwann Jones: This 2018 guard has a ton of size and physicality. He was a standout performer at the Bob Gibbons TOC, where he was named MVP of the 16U division and led E1T1 to the title.
Evan Cole: Cole has caught the eyes of a lot of mid major and low major programs in the southeast with his play this spring. He has added offers from Wofford, Furman, and Tennessee Tech and will be looking to add to the list.
Grayson Murphy: A-Sun and OVC coaches have been lined up to watch Murphy all spring and summer. He will certainly have their eyes as well as many others with Team Corey Brewer in the Team Showcase.