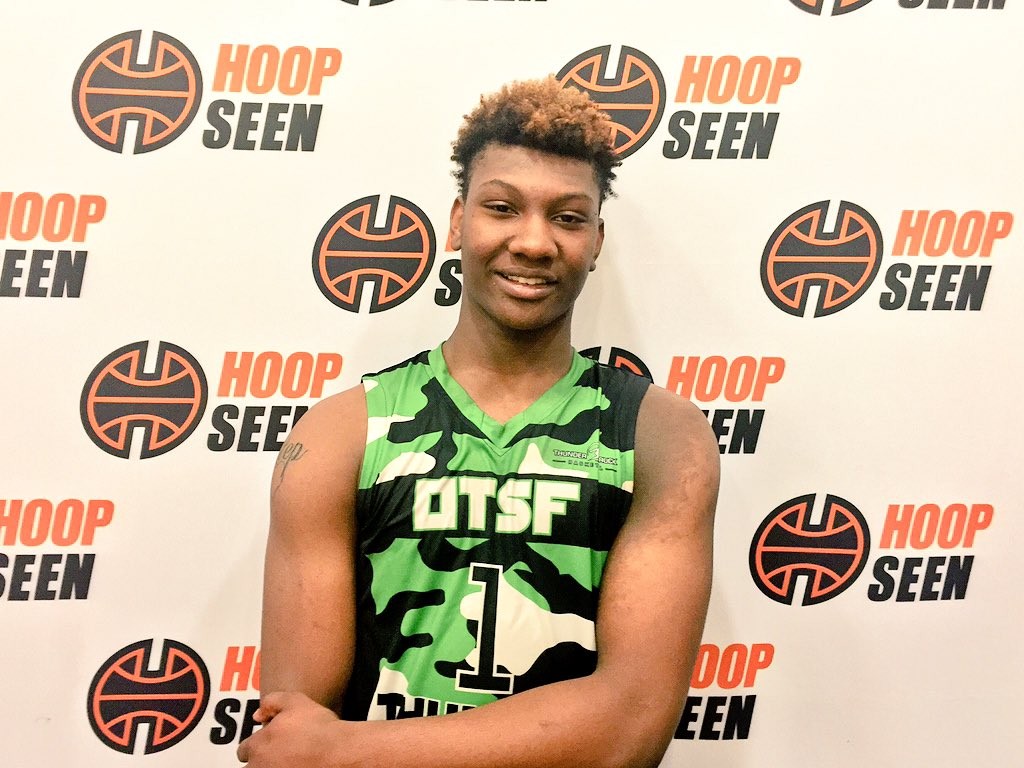 15U #BOTS Top Performers
Gervon Dexter, C, Thunder Struck, 2020 (pictured): Gervon Dexter tore apart interior defenses at Best of the South with his 6-foot-7 frame packed with beef and muscle. Dexter was unmovable when he planted himself on the block and gobbled up every rebound that he was able to get his hands on. Dexter played above the rim as well, throwing down monster dunks including a putback in the championship game which erupted the bleachers. The big fella is one of the most dominating forces we've seen on the low block and don't forget, he was playing up an age group at #BOTS. 
Cameron Armstrong, SG, Team Forrest, 2019: Good things are ahead at Alexander High School in Douglasville, Ga. for the attack-mode off-guard. Cameron Armstrong was a tough cover when he put his head down and drove the paint. He wasn't a one-trick pony either. Armstrong didn't shy away from open threes and usually made teams pay for sagging off of the playmaker. Alexander will be one of the more intriguing teams to watch this upcoming season in Georgia with their surfeit of quality guards.
Owen Long, G, Alabama Shockers, 2019: Owen Long was on a scoring binge last weekend at Best of the South. Long scored from all over the court, hitting threes, attacking the basket and getting to the foul line. It was a regularity seeing Long pour in 20+ points. He led the bunch from Jasper, Al. to a solid 4-2 weekend.  The lefty's pure stroke will be one to keep track of in the southeast.
Chris Opris, CG, TNBC, 2019: The Romanian combo guard has a game mature beyond his years. Opris knew when to get teammates involved and also when to take it himself to rack up the points. His strength when driving allowed him to score through contact. Opris should become a valuable piece at Collins Hill (Ga.) once his number is called on the varsity level.
Lance Erving, G, Thunder Struck, 2019: From Leesburg, Fl., Lance Irving was a key component to Thunder Struck taking home the 15U Best of the South title. His constant play netted him MVP of the tournament while averaging double digits in scoring. The tough-nosed guard helped spread defenses out with his three-point stroke, allowing teammates like Gervon Dexter to go to work on the block.