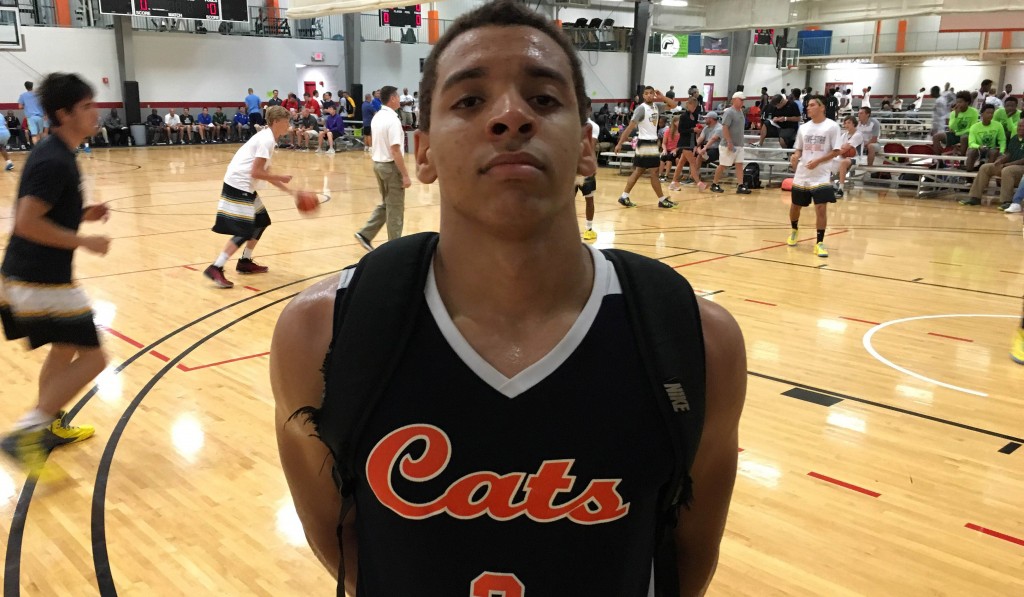 Tyreke Key is a popular guy here at the Best of the South. And he should be. 
The 6-foot-2 guard from the Tennessee Bobcats is one of the best scorers in the tournament and has given recruiters plenty of things to think about. 
Key pumped in 27 points to open the Friday schedule up did so against a good Team Blueprint team. College coaches lined up from end to end to watch the guard from Celina (TN) Clay County High School. 
Key said he currently holds offers from UT Martin, Tennessee Tech, Furman and Evansville, he said. All of these programs have seen him so far at the Best of the South. 
Head coaches from Murray State, Western Kentucky, Lipscomb, and Northern Kentucky have all logged hours watching Key here at the Best of the South, too.  
"I'm looking for the best fit. Do they have good players? Do I get along with their players? All of that stuff will be important," he said.