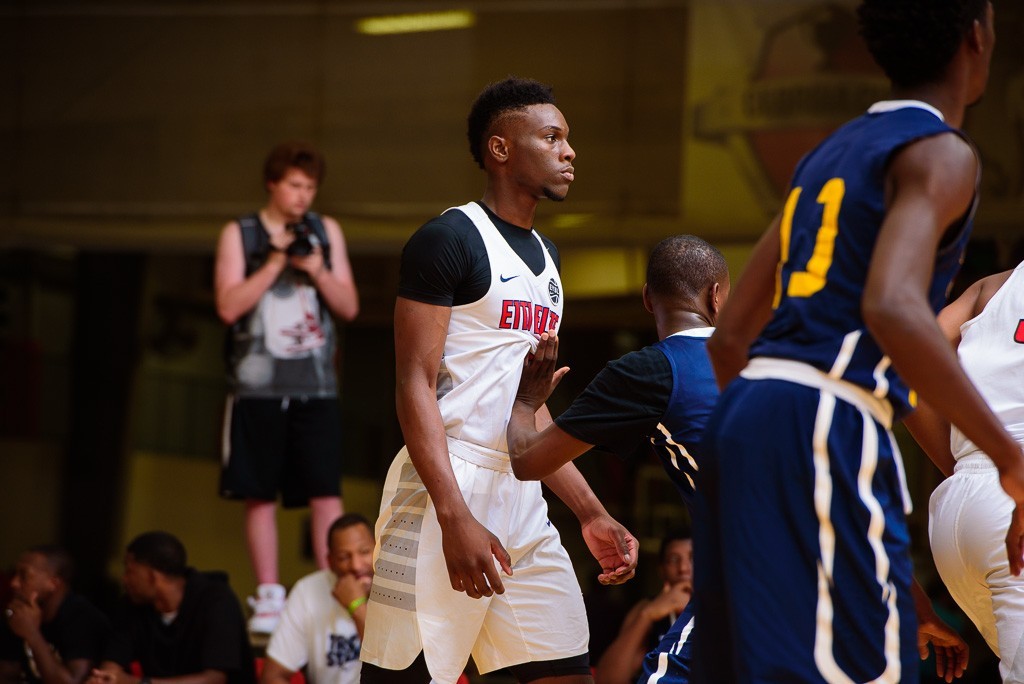 One of the priority front court players in the southeast in 2018's class is E1T1 and IMG Academy (FL) forward Emmitt Williams. Williams is a fantastic athlete with a skill set that is developing him into a very versatile player. 
"The schools coming at me the hardest right now are Florida, Florida State, Oklahoma, and LSU. But there are other schools involved too," Williams said. 
He also holds offers from USC, Kansas State, Texas A&M, TCU, and Penn State. However, Williams says that he is not concerned too much with his recruitment right now. 
"Right now I'm not really focused on committing or anything yet. I'm just having fun for now and that will wait for my senior year," Williams said. 
Williams has not taken any visits this summer and does not have any planned for the coming weeks after the July period. 
"I'm just going to focus on school and academics after the summer season is over," Williams said. 
While there is still a long road ahead in his recruitment, Williams is focused on his game, academics, and taking advantage of the opportunities that are coming his way. Those opportunities included playing in Peach Jam with E1T1 among other honors.
Regardless, he will continue to be a priority recruit among the Florida schools and other high major programs throughout the country over the next couple of years.