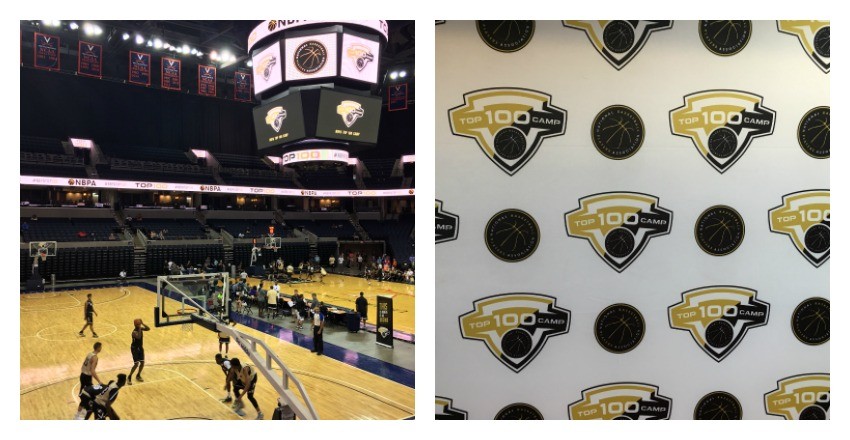 The first day of action is in the books for the 2016 NBA Top 100 Camp. I liked a handful of things. These 10 things I liked the most. 
The way Jaylen Hands did whatever he wanted. 
The way Alex O'Connell shot the perimeter shot and the way he scored from all spots on the floor. 
The way Tremont Waters passed the rock. It was a thing of beauty. He was, hands down, the best distributor of the rock on Wednesday. 
The way Rayshaun Hammonds made this play. The Norcross, Georgia forward was a versatile as a transition four man.
The way Remy Martin led by production and the way he led in spoken word. Thought the Arizona State bound point guard was very impressive as a leader. 
The way big man David McCormack played with toughness. He was the most physical player that I saw in my four games watched on Wednesday. He was down right mean. And I liked that. 
The way Lou King played the first time I've seen him in action. The class of 2018 wing from Jersey was smooth on both ends of the floor. 
The way Lavar Batts uses his first step - freaky, fast and effective. 
The way Chris Vogt blocked shots. 
The way Terrence Lewis produced. The class of 2018 forward from Wisconsin just got it done. His play always forced a glance to the roster sheet to see who he was.