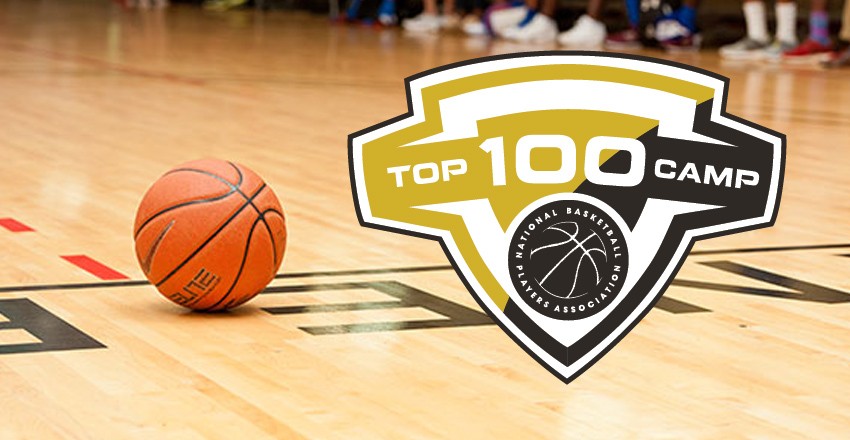 CHARLOTTESVILLE, VA — Friday's theme at the NBPA Top 100 Camp was more of the same - big rebounders, good guards and impressive wings. Here are the 10 things that I like from the action. 
The way Aamir Simms dominated the glass on Friday. If his performance happened on a Live Period day in July, he would hit the pillow at night with a dozen new offers. Simms was that good. His energy and spirit led to 14 points and 21 rebounds (seven offensive) in the mid-day game. It was a straight up domination game. 
The way Jarius Hamilton made sure he left evaluators with a lasting impression. The man child combo forward pumped in a loud 24 points on Friday night and hit three three-pointers in the process. The 6-foot-7 Charlotte native is one of the top dogs in the 2018 class and made sure people remembered that. 
The way Rayshaun Hammonds has played all week long. He's produced around the rim on offense and on a slow Friday night, the Norcross (GA) big man recorded a quick nine rebounds off the rim. Really nice game for the 6-foot-7 mismatch maker. 
The way Chuma Okeke always finds a way. We see that do-everything production in Atlanta all year long and on Friday night, he did what he does best. Okeke scored inside and out, worked the glass and played well off of his teammates. 
The way Zion Williamson makes his moves so quickly. He's a big dude so when he spins quick to the lane like a predator on prey, you take notice. Williamson just manned up his way to a cool 23 points and 10 rebounds in the nightcap. He's the hardest player to defend at camp. 
The way Ty-Shaun Alexander is going to get perimeter buckets at Creighton. He's one of the class's true specialists from three. He was a cool 4-4 in the afternoon session. 
The way German wing forward  Louis Franklin Olinde played all week. The 6-foot-7 native of Hamburg was the best international player that I saw at camp here in Charlottesville. 
The way Jahvon Quinerly joined the point guard production party. The New Jersey floor general was one of the best at his position on Friday. 
The way Khavon Moore uses his size in mismatches against guards and other wings. The class of 2018 prospect from Macon, GA was one of the tougher match-ups all week long. 
The way Houston wing Savion Flagg all day on Friday. The 6-foot-6 prospect scored and scored and scored. He was consistently good. Statement week for him.