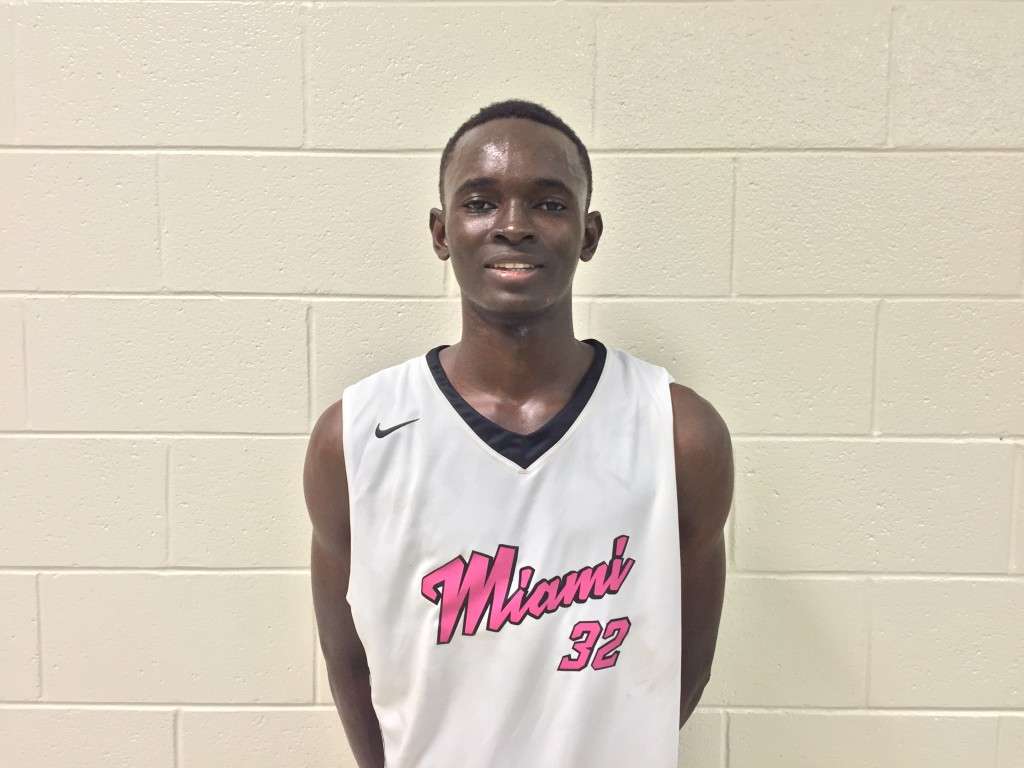 The Bob Gibbons Tournament of Champions is here. Arguably the most prestigious event held over the summer, teams from all around the country have flocked to the Peach State to test what they are made of.

Day 1 of Gibbons at Norcross showcased some of the younger talent here this weekend. 14U Weston Wolfpack and Georgia Red Storm Scales 2020 tipped-off the action.
The Wolfpack raced out to an early 31-15 lead thanks to leak outs in transition but the Red Storm didn't back down. In the end it was Weston pulling out a 52-45 victory. Georgia Red Storm couldn't muster any second chance points as the Wolfpack outrebounded them 47-29. Isaiah Quinteros pulled down 14 rebounds to eliminate any potential Red Storm offensive rebounds. Andrew Volmer led Weston with 10 points but it was a balanced attack. Brandon Garcia paced the offense up top with eight points, four rebounds, four assists and two steals. Mike King II played the role of a bulky point-forward at times, collecting three points, 11 rebounds, four assists, three steals and two blocks. Dudley Blackwell played well in spurts but was hindered with a knee injury. While he was out there, the 6-4 forward finished with seven points and five rebounds, tipping in an alley-oop and later throwing down a one-handed baseline slam. He is a name to listen for this weekend once he gets healthy.
Kendall Latney was great for the Red Storm with a game-high 21 points, eight rebounds and five steals. The 6-1 forward set to attend Mill Creek next year knows how to score the ball. He scored Georgia Red Storm's first 10 points of the game while his teammates struggled to find the bottom of the net.
South Beach
Miami City Ballers took down NOLA23 51-43. Two big men dominated the game in Yusif Basa'ma (pictured) and Donell Harris Jr. Basa'ma at 6-8 controlled the paint with his 11 points, 17 rebounds and six blocks. Harris showed his versatility with 13 points, 11 rebounds and two steals. Both players used their size to overwhelm a good NOLA23 team.
14U E1T1 put the pedal to the metal from the opening tip in their 66-37 rout of GA Jazz. Blake Stillwell scored a game-high 16 points while power forward Alijah Harrison chipped in 12 points, five rebounds and three steals. The Jazz were led by hard-working post player Cameron Brown. The high-motor effort guy posted a double-double with 11 points and 11 rebounds.
Freddy Wood led Team Rival to a 49-24 win with a game-high 21 points.