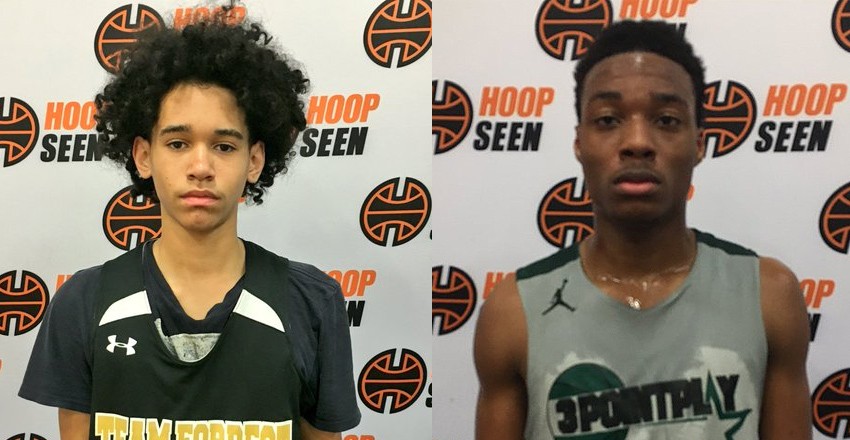 The Georgia Cup IV stop is underway and the high school aged group teams filled up Suwanee Sports Academy on Friday night. Here are the three things that jumped out to Justin Young on opening night. 
Team EAT 15 and under have a team that could finish the weekend. Winners of a bracket at the Norman Parker Showcase, Team EAT should have success at the Georgia Cup IV stop. Avante Lederer was great in the second half and Jalen Robinson knocked down threes in the first half to open up the game. 
3 Point Play picked up a good win over BCB Black on Friday night thanks to the aggressive and effective play of Damon Davis (2018/SG/Lakeside) and Issa Muhammad on the glass. 3 Point Play knocked out BCB Black, who is playing up an age group, in large part to the aggressiveness of Davis. He attacked the rim at will and finished with 21 points in the victory. Muhammad rebounded well, finishing with a dozen or so boards and the 6-foot-8 class of 2019 post scored nine points in the paint. 
Team Forrest always rolls deep at our Georgia Cup events with teams in every age group. James Forrest's 15 and under team may just be his best. Cam Armstrong was good against a big Southern Stampede squad.