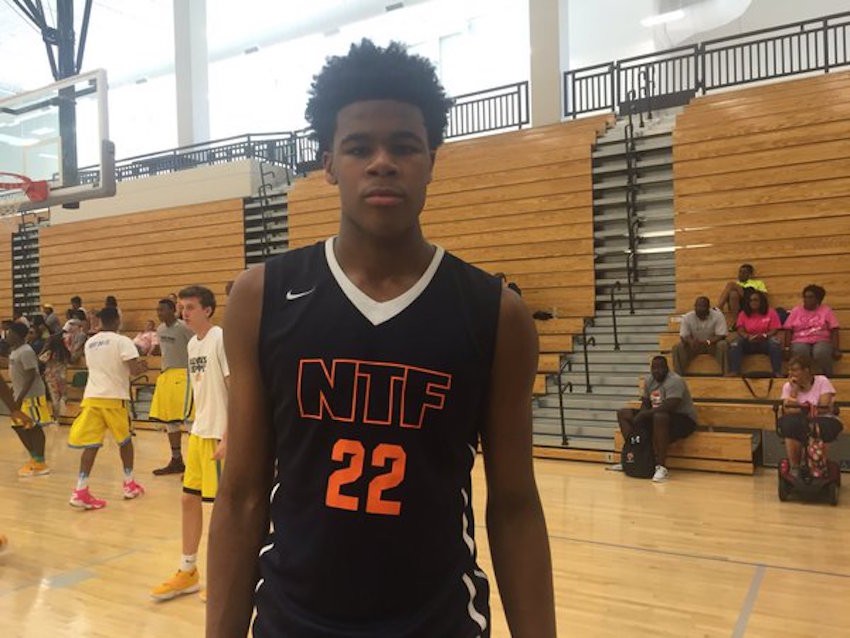 Saturday of the Nike EYBL and the Memorial Day Classic was a grind, with teams trying to punch their ticket to North Augusta and the Peach Jam. There were some wow moments that caught a lot of eyes as well as some more subtle performances that might have flown under the radar. 
Let's start with the obvious:
Wendell Carter had a lot riding on his performances today, and he came out standing tall as the performer of the day. In a matchup with DeAndre Ayton and Cal Supreme, Carter had one of the best performances of his career, with 30 points, 16 rebounds, and 3 blocks while shooting 76% from the floor in a narrow one point win. In his second game, he went up against his former team, the Georgia Stars, and again came out victorious, gathering a double-double in just 18 minutes. 
Cal Supreme big man Brandon McCoy took advantage of the big stage against CP3 with a 20 & 10 performance, looking like a true top tier forward. 
MOKAN Elite point guard Trae Young continued to torch nets on his way to a 40-spot in a win over EP4. Young also dished off eleven assists on just two turnovers. 
Nike South Beach guard Chaundee Brown had the next highest scoring output with 37 points in a win over E1T1. The big, physical two-guard has been an offensive force since coming onto the Nike circuit. 
Now that all of that is out of the way, here are a few other performances that caught my eye:
It seems like a normal thing on the EYBL circuit when Southern Stampede combo guard Collin Sexton puts up a big number in the scoring column. The normality behind it makes it seem less spectacular. In reality, Sexton averaged 34.5 points in his two games today, shooting 50% from the floor and getting to the line 38 times in those two games. Now that is impressive scoring prowess.
Boo Williams 2018 wing Keldon Johnson proved why the HoopSeen staff is so high on him, giving him the number nine ranking in 2018. He had a 25 point performance against Seattle Rotary and looked unstoppable going to the rim. 
CP3 shooting guard Michael Hueitt Jr. shot the ball well in both games today, finishing with ten total three's. In his second game against the Georgia Stars, Hueitt hit eight of those three's in a 29 point performance. He was the best shooter that I saw today. 
Mac Irvin Fire point guard Storm Murphy is one of the most unassuming players on the 17U Nike circuit, standing just 5-foot-9. However, he made a huge impact on a Fire win over Southern Stampede, scoring 13 points and adding 9 assists. Murphy is a sound guard that has offers from a few Division II schools and interest from a small handful of low majors. His stock has boosted since joining Mac Irvin Fire earlier this month. 
With the 17U & 16U divisions dominating the schedule at Suwanee Sports Academy, I decided to take a short trip to Discovery High School to check out some 15U games. Nike Team Florida's front court is one of the best young front courts I have seen in a long time. Power forward Vernon Carey, Jr. (pictured) leads that group. Carey continues to develop into an elite level prospect and a candidate for the best in 2019's class. At 6-foot-10 Carey operates very well out of the high post and has a very diverse skill set. He was the standout today, however, 7-footer Balsa Koprivica will be a name near the top of the 2019 class as well. The sleeper in that front court was 6-foot-7 wing Diante Smith. Smith is a high energy wing who made a name for himself today with his motor.