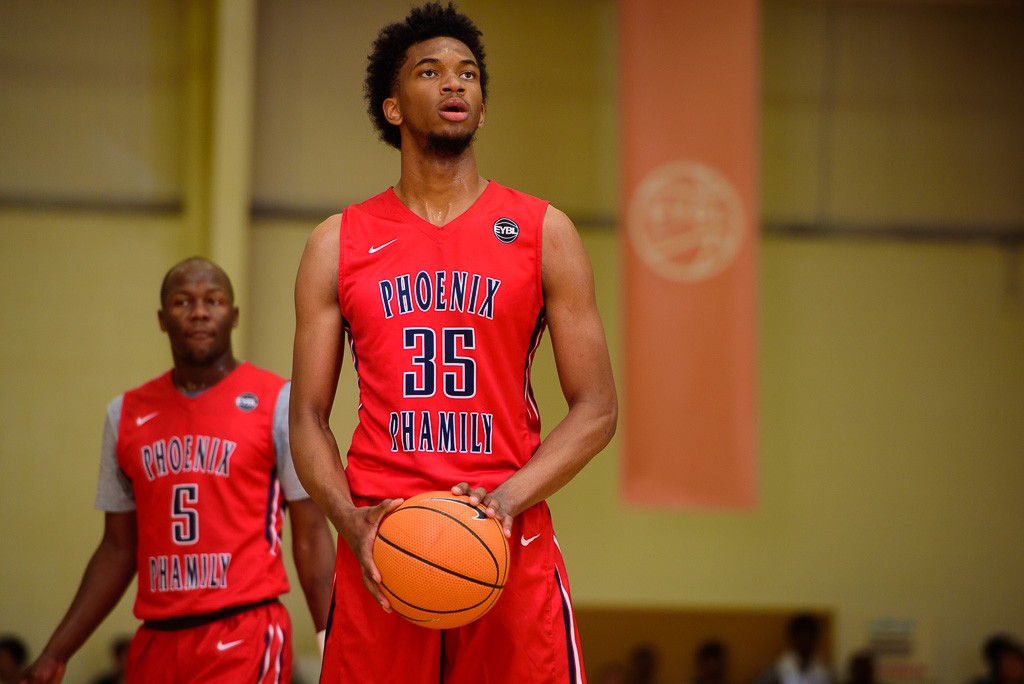 The action at the ATL Nike EYBL stop was terrific on Saturday. Here are the 12 things that I loved about what I saw at Suwanee Sports Academy: 
1. The way Wendell Carter played in the spotlight. 
2. The way Wendell Carter played in transition.

3. The way Wendell Carter played in the clutch. 
4. How Brandon McCoy played his way into the conversation in the game that was supposed to be about Wendell Carter and DeAndre Ayton.
5. Marvin Bagley III's ability to go from 0 to 100 mile per hour and the flip of a switch. His speed and ability allowed him to own the offensive boards and dominate his matchups inside and out. 
6. The versatility of Houston Hoops wing forward Jared Vanderbilt. The 6-foot-8 forward can handle, pass, rebound (boy, can he rebound!) and score from inside to out. He was the most versatile player I saw on Saturday.
7. The way Troy Brown finishes at the rim. 
8. The ceiling of Jaren Jackson, Jr. of Spiece Indy Heat. 
9. Everything Trae Young does. Everything. 
10. What Chaundee Brown did for Nike South Beach today. He made some believers here in Atlanta. 
11. The standing room-only crowd to see CP3 and Georgia Stars play. 
12. The buzz surrounding the Best of the South (July 14-17).