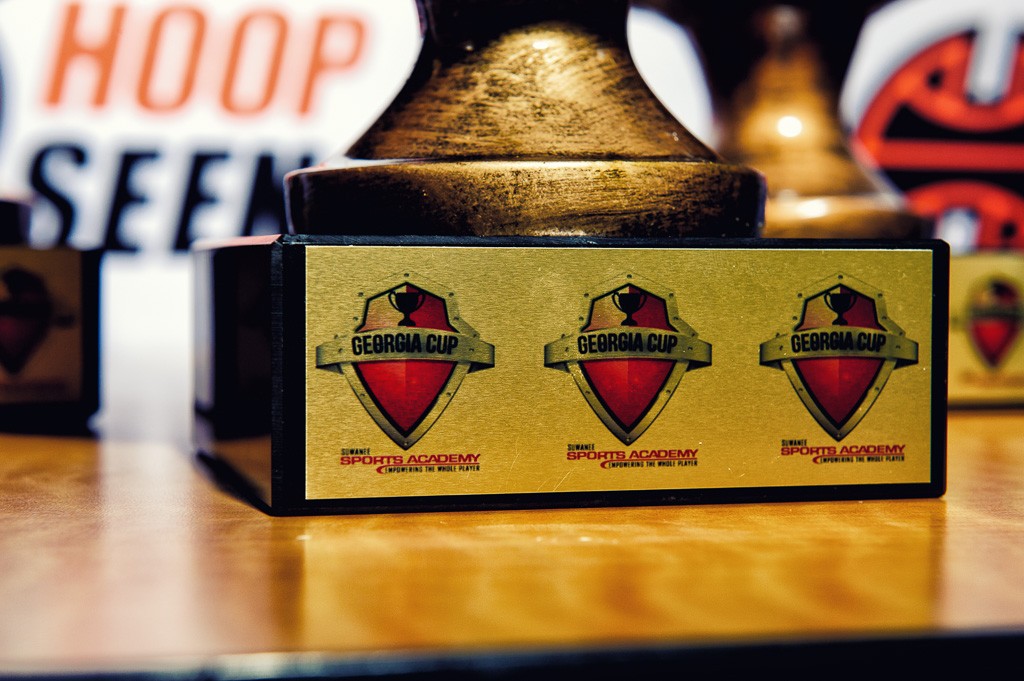 HoopSeen is about story starters. At Georgia Cup II this past weekend held at SSA Cobb, Etowah and Sprayberry, it looked like Antwan Burnett wrote one of the first chapters of his young story. Burnett and the 14U Montgomery Fire made the two and a half hour trip to the Peach State and didn't disappoint, running away with the 14U title 56-44 over Team Attack USA Black. Burnett was unguardable the entire weekend, pouring in 33 points in a 61-59 win over the Louisiana Heat Elite in the semifinals and netting 20 in the championship game. Standing 6-3, Burnett was the tallest player on his team but didn't just anchor himself on the block. He would take rebounds and go coast-to-coast, igniting fast breaks with his advanced playmaking ability.
A couple 13U players turned heads as well. The Georgia Coastal Ballers were led by Jaeden Marshall. Marshall, much like Burnett, was among the tallest players on his team. He made a habit of grabbing rebounds and snaking his way all the way to the basket. Once he got going, he was hard to stop with his ability to finish in the lane.
The most enjoyable one-on-one matchup this weekend came between 13U GA Xclusive NW 2021's Madison Durr and the Louisiana Heat Elite's Dillian "Gage" Larvadain. Both players were ultracompetitive from their lead guard positions. Durr held a major size advantage over the scrappy Larvadain, but Gage wouldn't back down, dazzling with his ball handling and passing. Durr in the end was too much as he overpowered the Heat by taking his man down low when the size advantage presented itself. Durr led Xclusive to a 77-72 win.
Twin towers played well for 13U Team Forrest this weekend as Ethan Swan and Ryan Mutombo caused opposing teams problems in the paint. The 6-3 big men controlled the area around the rim as Swan gobbled up rebounds and Mutombo affected shots. In their 58-11 win over Hoops360 Cobb, Swan scored 19 points and Mutombo added 18 while both players collected double digit rebounds.
Ryan Greer suited up with TNBC 2019 Select this week and led the group to a 15U title. The Lovett High School guard pumped in 11 first quarter points to pace TNBC as they held on against Team Forrest College Bound 57-50. Greer finished with a game-high 26 points and sank four free throws late to put the game away.
The 16U championship was won by Scott's All-Stars. Throughout the weekend Marcus Scott, Jaylon Jackson and Daquan Humphries combined to form the most potent scoring trio in the division. In the title game they combined for 34 points in a 58-42 blowout of Team Forrest.