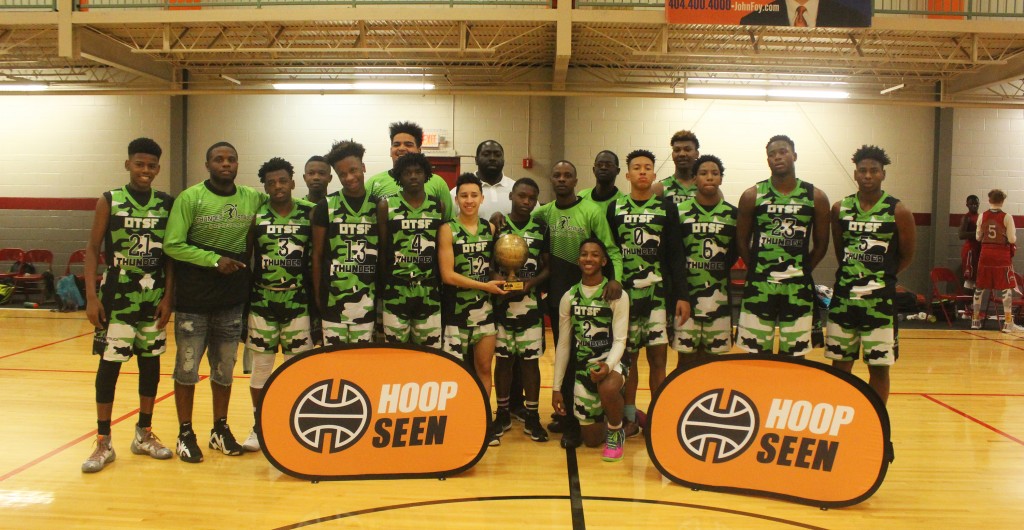 Facing a massive size disadvantage, Georgia Red Storm didn't back down against Florida-based Thunder Struck but ran out of time as Gervon Dexter and Leonard Manuel pounded away inside for a 71-63 victory. Thunderstruck took their Saturday morning meeting with the Red Storm 68-63 before meeting again in the finals.
"The first game, it was our early game so we were still asleep, but now we're woken up," explained Dexter, an intimidating 6-6 center that posted 17 points and 14 rebounds. "I just use my body to get position and do what I got to do."
Dexter punished the Red Storm inside along with Leonard Manuel. Manuel, 6-6 himself, added 19 points and nine rebounds playing on the perimeter before crashing the glass and finishing inside. Jouldan Rivera provided a spark off the bench at point guard. Thunderstruck led 32-21 at the half after Rivera banked in a three with 10 seconds to play. He finished with 14 points and seven steals. 
The Red Storm didn't go quietly in the second half and began to speed up the pace with their full court press. Keith Latney scored all 20 of his points in the second half. Josh Downs, who finished with 17, netted 12 in the second half.