Early Signing Period - Exploring the Big East
Welcome to the early signing period for the class of 2024. Sure, sure, transfers seem to rule the realm for roster building but the incoming high school guys are better than the narrative. In this class of 2024, several players can help right away, even more, who will help in time and an equal number of players who will help a team that isn't the one they sign a National Letter of Intent with. Welcome to college basketball in 2024 (and beyond). 
So, we try our best to introduce you to the next wave based on our experience with the said players. 
Let's dive into the Big East, shall we? 

TOP DOG: Ahmad Nowell, UConn 
The Big East is the one major conference that's lacking a marquee name. There's no bonafide five-star, there's no obvious one-and-done. That's okay though because there are really good multi-year guys coming in. 
In my book, there are three guys to pick from as the top dog in this recruiting class, but I'm going with UConn's Ahmad Nowell. 
A college-ready combo guard, Nowell is physically well put together and brings two-way grit to a program that exudes toughness. 
If someone wanted to consider Thomas Sorber or Jackson McAndrew for this spot, you'd get no argument from me.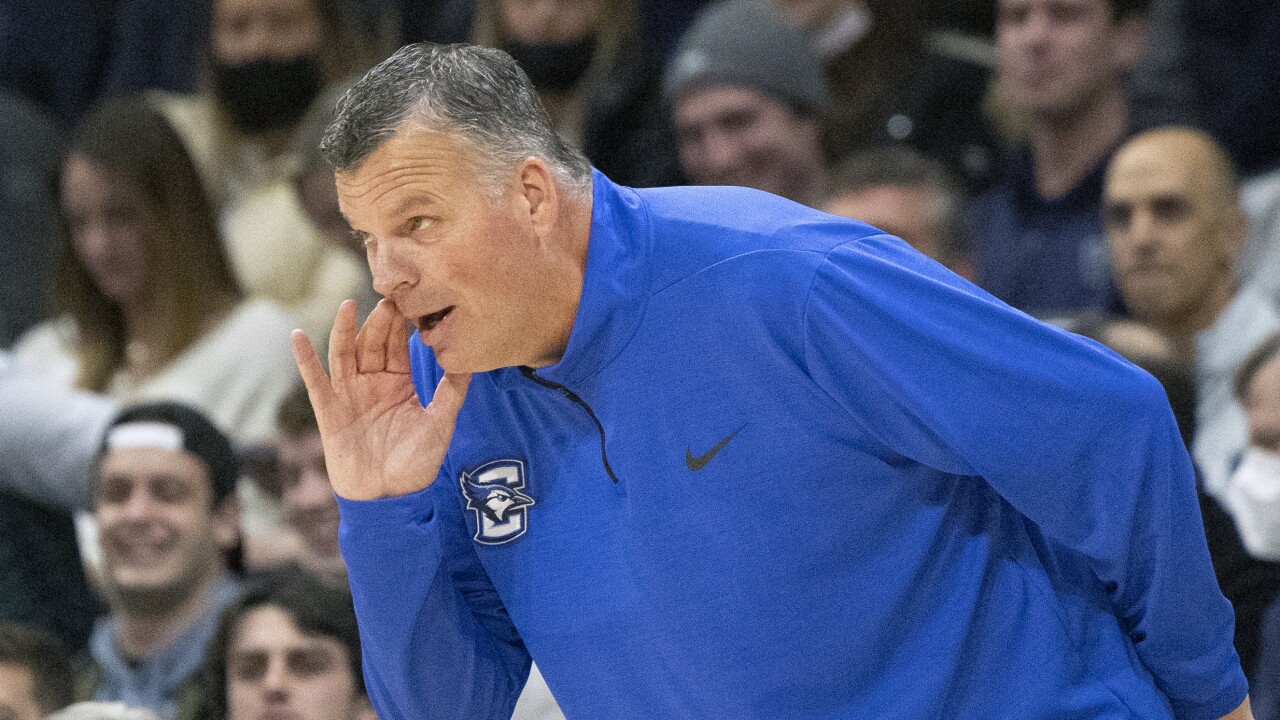 TOP OF THE CLASS: Creighton
The Blue Jays finished off a great class that has a chance to be one of the sneakiest in the cycle. It's not front loaded with headline-grabbers, but it's one that fits Greg McDermott and covers a lot of bases. 
Jackson McAndrew is the crown jewel at the center of it all. At 6-foot-9, he is in the discussion for the best shooter in the class. Period. The guy has a flamethrower with legit size. He's going to be a matchup problem for a lot of teams, and those who follow the sport closely know that McDermott will be able to scheme him plenty of shots. 
The backcourt isn't looking too shabby either. Larry Johnson and Ty Davis were two of the hotter risers of the spring. Johnson is especially intriguing because of his athleticism and defensive upside. He has a chance to be an electric multi-year guy who levels up into a draftable prospect. Davis is a true combo guard with plus size, IQ and toughness. 
THREE CLASSES I LOVE 
1. Georgetown
Georgetown has a case for the top spot in the Big East, there's no doubt about that. Winning recruiting battles has the Ed Cooley era off to a promising start. 
This is the kind of class that can get a former power trending back in the right direction. First of all, it's a class that can stick together barring any transfers. Second, it's a group that fits the Big East. Finally, Cooley is a coach that has proven to prioritize the transfer portal, so these prospects could be pieces to a larger puzzle in time. 
At the top, 6-foot-9 Thomas Sorber is a talented big that will hold down the paint with his broad frame and back-to-the-basket skill set. Kayvaun Mulready may be the most classic Big East player in this class. He's a tweener positionally, he doesn't necessarily have a skill specialty, but man, he's tough as hell. Cooley has established local ties by landing a prospect like Caleb Williams from right in the DC area. 
2. UConn.
Hey, they lost the Cooper Flagg battle, but so it goes. Those are the breaks sometimes. The Huskies still have a solid class coming in. 
Ahmad Nowell spurned schools like Kentucky and Tennessee for UConn. He's a strong guard that looks like he might be able to take a couple of snaps at running back for the football team if needed. 
In 6-foot-7 forward Isaiah Abraham, the UConn faithful can expect a versatile forward that will employ a dirty-work mentality. He'll play physical, he'll play hard, he'll make winning plays.  
3. Villanova. 
I like this Villanova class, but it doesn't jump off the page when looking at some of the traditional power programs' hauls. That could be why I like it. Villanova has been at its best with multi-year players who buy into roles and develop. That's to say that Villanova is at its best when operating the old way. 
A pair of 6-foot-8 forwards, Matthew Hodge and Malcolm Thomas cover classic Villanova recruiting grounds in New Jersey and the DMV respectively. 
Josiah Mosely has a bit of the mismatch factor that Nova made a reputation on during its most recent run of dominance. 
It's not a group that's going to have people tripping over themselves to see immediately, but it could be the one that wins out the most in the end. 

THE OUTSIDE OF THE TOP 100 PLAYER THAT I LOVE
Ty Davis, Creighton: Davis' recruitment took off this spring. He ultimately chose Creighton over several other high majors, and we couldn't love the fit more. 
Creighton is still probably best known as being an offensive power, and Davis can help them in that department because of his versatility at the guard spot. He plays on and off the ball well. Davis is a stellar playmaker with a good feel for the game. He'll bring toughness to Omaha. 
In time, he has a chance to be a fan favorite in one of the best college basketball towns in the country. 
BEST FRONTCOURT: Villanova
When thinking about these superlatives, depth always plays a major factor. For instance, Georgetown has the best traditional frontcourt player in the class in Thomas Sorber. Creighton has Jackson McAndrew at the stretch-four spot. Both of them are the best pro prospects in the class. 
Nova has three guys coming in to hold down the frontcourt, however. 
6-foot-8 Matthew Hodge feels like a Villanova player. He's strong, physical, and versatile. He can hit an open three, and he can play around the basket. He'll impact the game on both ends of the floor. 
6-foot-6 Josiah Moseley is another versatile guy down low. He's a bit of an undersized four, but Villanova has won with those guys in the past. Moseley has skill to his game as well. 
6-foot-8 Malcolm Thomas adds depth to this stable of forwards. He's also a DMV guy, and Villanova has a good history with players from that area. 
BEST BACKCOURT: Creighton
UConn was a serious option here. Ahmad Nowell is the best incoming prospect at the guard spot. 
The Blue Jays ultimately win out here for multiple reasons. They have a pair of good, versatile guards in Ty Davis and Larry Johnson coming in. 
Late bloomer might be the wrong descriptor for both of them, but they're later to the national radar than a lot of their peers. 
Johnson has the higher ceiling as a two-way guard with good athleticism and length. He's just scratching the surface of his potential. A couple of years in college could see Johnson emerge as the best guard prospect in this recruiting cycle for the league. 
Davis has a chance to be a fan favorite in Omaha in time. He's a smart, tough playmaker. For a fanbase as crazy about basketball as Creighton's, a player like Davis should win over hearts during his four years there. 
HEY, I HAVE A HOOPSEEN CHAPTER
Alabama native Ty Davis emerged as one of the hottest prospects outside of the top-100 over the spring and summer. Before ultimately committing to Creighton, he established a lengthy story in the HoopSeen archives. 
After the 2023 Bama Jam, Josh Tec wrote this about Davis' weekend with Pro One. 
"Davis was one of my favorite players in the building. Paired with Simon Walker, the Pro One backcourt was a must-see. Davis has plus size at the PG spot at 6-foot-4. He's an exceptional passer with either hand and plays under control. His vision is outstanding. Davis looks to facilitate, but he can pack a serious scoring punch. He's shown the ability to score on all levels consistently. He's one of the hotter prospects in the south with a host of mid-major offers and high-major interest. He's due for some big live periods this spring and summer."
THE THINGS I THINK I THINK FROM JUSTIN YOUNG
Can we talk about a return to some recruiting relevancy for a minute? Since Ed Cooley has taken over the program, the Hoyas have been prominent in recruiting conversations from prospects all over the country.  When Georgetown is recruiting well, that's good for college basketball. The Hoyas have only won more than 20 games in a season just once over the last 10 years. That probably has something to do with not having players good enough for the program. With Cooley at the helm, there is a newfound energy to the Hoyas and we're seeing it play out on the recruiting front. 
My gut says Rick Pitino will have a major transfer coming into program at St. John's sooner than later. That's not reporting. Sorry, y'all. That's just a gut. He's going to have a pro come out his program. It's friggin' Rick Pitinio, man. He's going to have one. You know this. He knows this. We all know this. It's just a matter of time. 

BIG EAST SUPERLATIVES
TOP PG: Ahmad Nowell, UConn
TOP SG: Kayvaun Mulready, Georgetown
TOP SF: Demarius Owens, Marquette
TOP PF: Jackson McAndrew, Creighton
TOP C: Thomas Sorber, Georgetown
TOP CLASS: Creighton
TOP SLEEPER: Ty Davis, Creighton
TOP SHOOTER: Jackson McAndrew, Creighton
TOP SCORER: Jackson McAndrew
TOP DEFENDER: Ahmad Nowell
TOP PRO PROSPECT: Jackson McAndrew