Blueboods thrive, new bloods rise: Top 15 recruiting classes in 2023
Updated Nov. 17, 2022
The early signing period for the class of 2023 is now closed. The ink is dry and the fax machines are put back into storage. College coaches loaded up their rosters with the next wave of talent. Let's run through our top overall classes from the class thus far.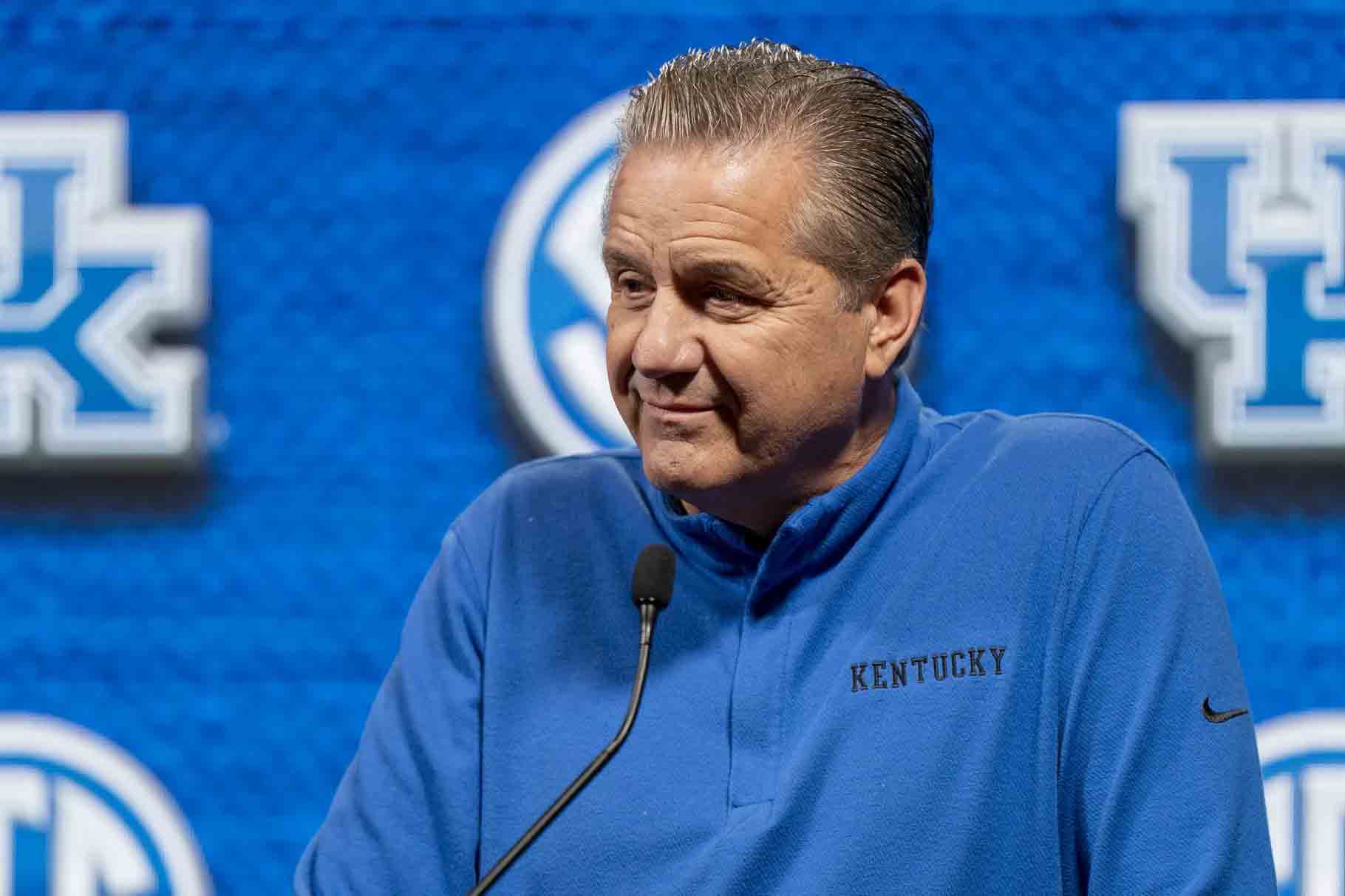 1. Kentucky 
The biggest decision of the early signing period came from DJ Wagner. The five-star shooting guard from Camden (NJ) ended his closely-watched recruitment by picking the Cats over Louisville. The back-and-forth between the two schools was fun recruiting drama to watch.
His decision pushed Kentucky to the top spot overall. The class is just nasty. Wagner joined a big-time four-man group. With him on board it now, it means all five players are ranked inside our Top 40 national rankings.
Stacked.
With Wagner and Robert Dillingham in the backcourt, you have a scary 1-2 punch. Dillingham is so fun to watch and so very hard to guard. He's electric. No doubt about that. The ball-handling and slippery style of play should mold well to the way John Calipari likes to play. 
Justin Edwards has all of the tools to become the next superstar from Big Blue Nation. He's a long wing with an array of offensive tools. The lefty from Philly has an 'it factor' to him that should be felt right away. Pro scouts love what he can become and his trajectory bodes well for another one-year stud in Lexington.
If college basketball is the year of the big man, then there is good reason to be excited about what Aaron Bradshaw brings to the table. The big man from Camden (NJ) could very well be the best pro prospect in the class. He's got all of the base tools to be a starting five-man at the pro level. 
When you build classes full of possible one-and-done guys you need to have players like Reed Sheppard who may give you more value later instead of now. He's a big combo guard with big skill. You can never have enough of those kind of guys.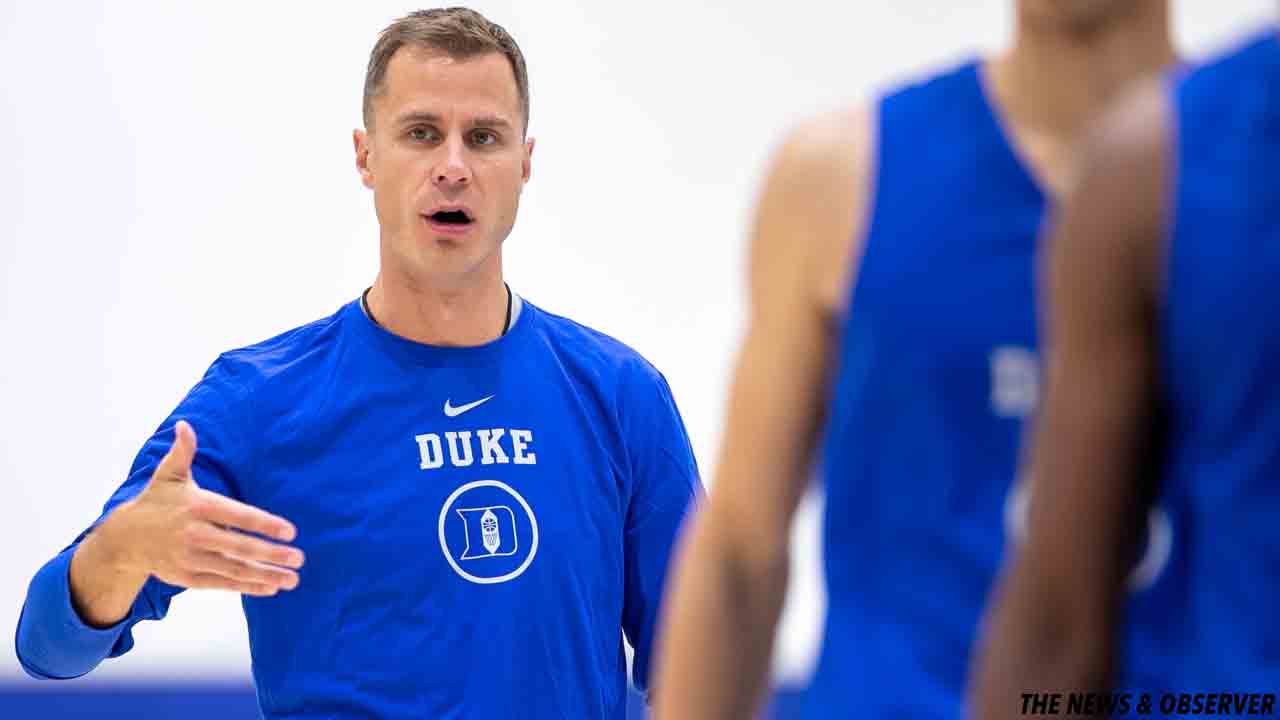 2. Duke
Surprise, surprise. Duke sits atop a recruiting list. Some things never change. Even with a historic coaching shift. The Blue Devils are just fine with Jon Scheyer now at the helm. 
The five-man class is good enough to start on day one as true freshmen across all positions. What a scary thing to consider. 
The backcourt is anchored by two likely All-Americans in Jared McCain and Caleb Foster. Collectively, the two may be the most battle-tested guards coming into college basketball. They've played with a bulls eye on their backs before so putting on the Duke guard armour won't be a tall task for them. 
Making their job easier is the three-headed monster of Mackenzie Mgbako, the No. 4 overall player in the country, Sean Stewart, the No. 12 overall player, and TJ Power, the No. 45 ranked player all holding down the frontline. You can't ask for much more than this. 
How well will this group mesh with the current roster when they get to Durham? Who will be a one-and-done? Who will be part of the sustainable roster as Scheyer builds out his future? This is an important class not only for the now but much more for the future. What a start this is.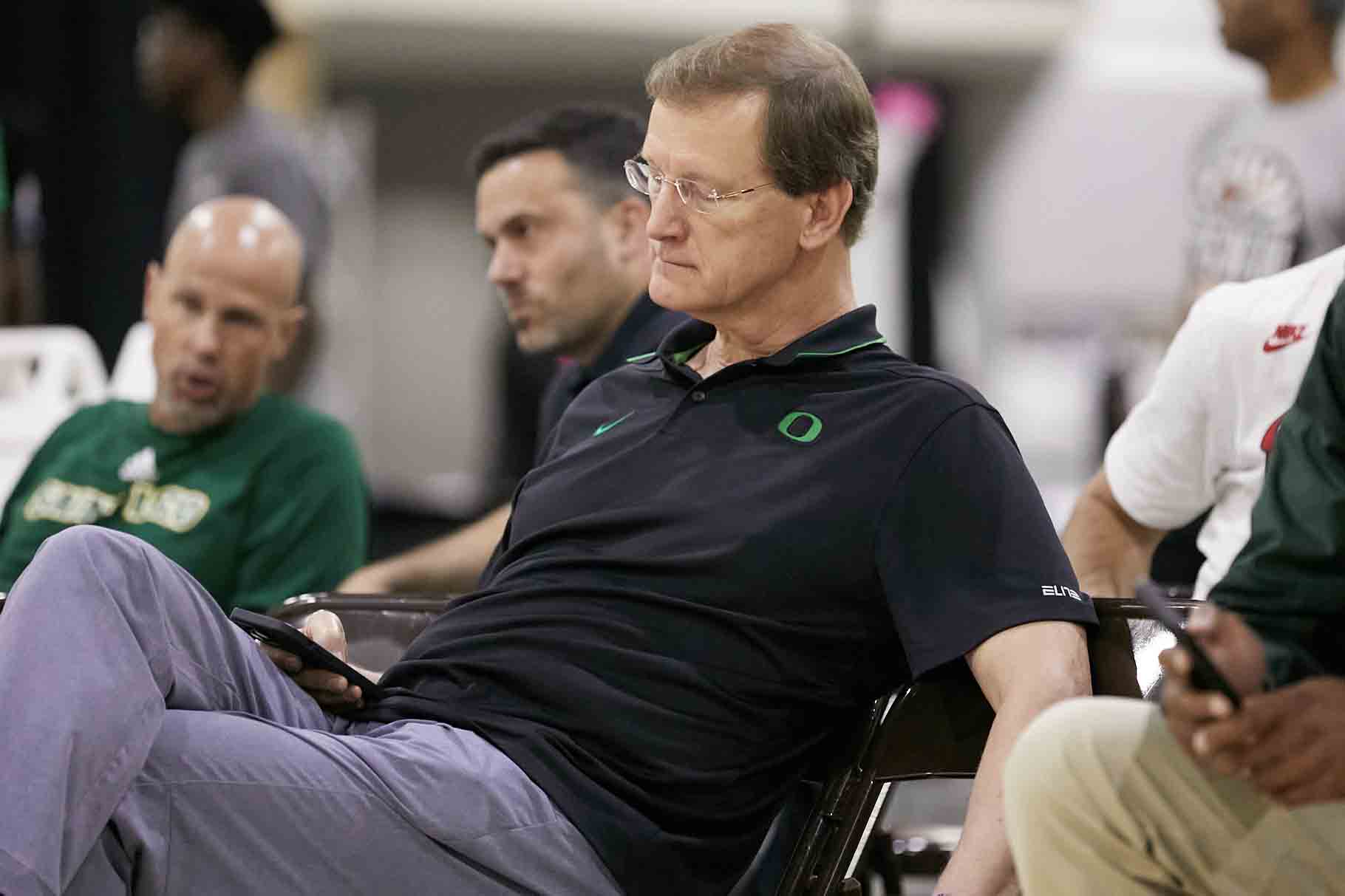 3. Oregon
Mookie Cook is the most important player to come out of the state of Oregon since we saw Lake Oswego's Kevin Love and South Medford's Kyle Singler come up in 2007. The Ducks knew this and landed the North Portland product early when Cook moved to metro Phoenix to attend AZ Compass Prep. 
Then he opened things up. 
For Duck fans, that was a pause that made ya a bit uneasy. But Cook returned back to Puddles and now he's the best prospect to sign with the school. Ever. On the court, he's the most versatile guy in high school hoops and could contend for All-Conference from day one. 
Opposite of Cook is the interesting prospect that KJ Evans. The long and lean forward from Baltimore is one of the best high-ceiling guys in the class nationally. He's been in a fine role at Montverde for the last couple of years. Will that help his transition to the Pac-12 with lofty expectations? Hopefully. If he hits, he's a big win. 
The last time Oregon scored a point guard from West Linn was Peyton Pritchard. That worked out quite well. Enter Jackson Shelstad in the 2023 class. He's got a chance to be a multi-year starter and a key player for the Ducks as they always flirt with short-time players. A top 80 player nationally, he's addition is one of the more underrated additions in the class of 2023.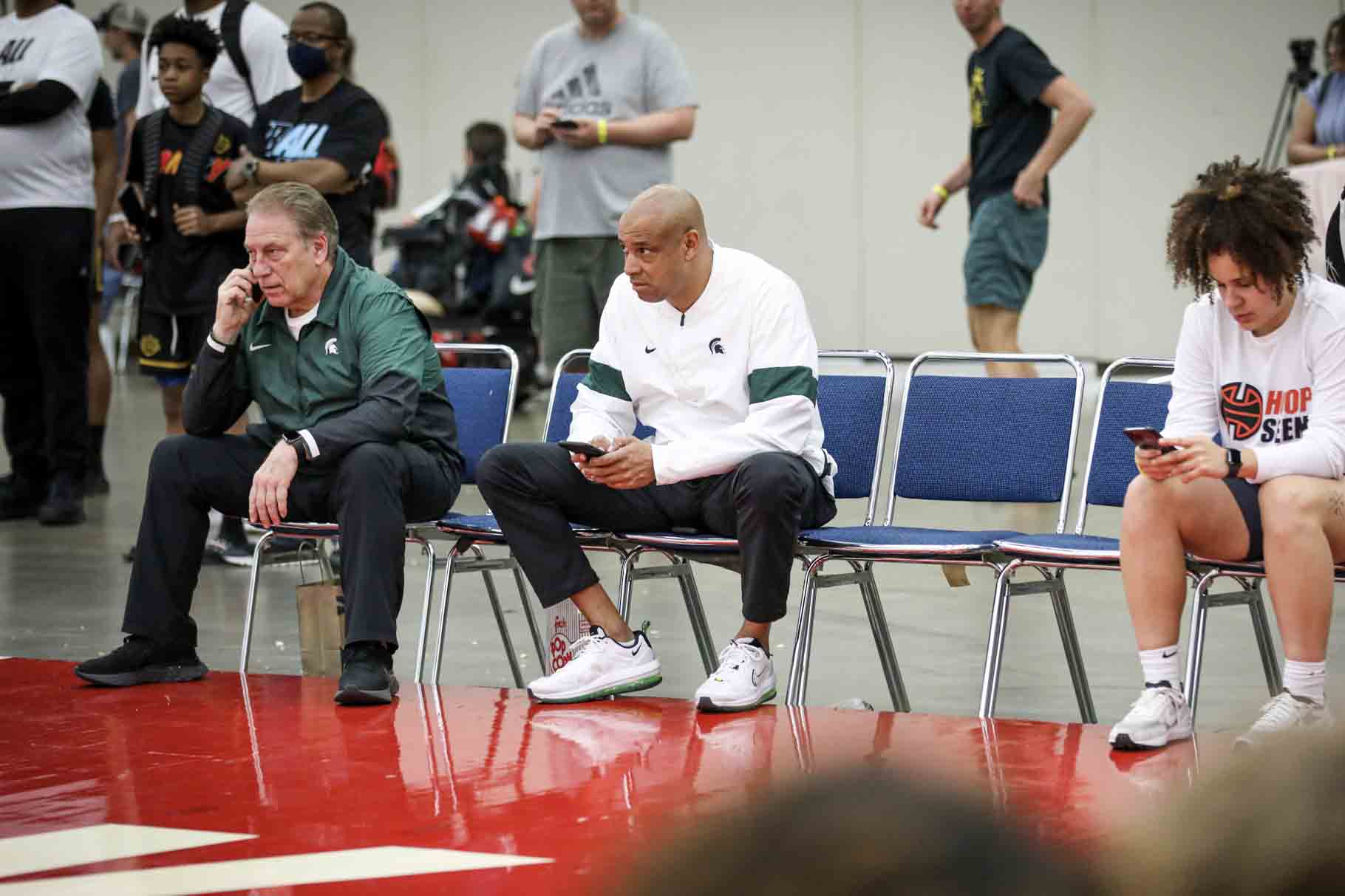 4. Michigan State
What's not to like about this group Tom Izzo and staff have put together? This class is a top to bottom refill of talent who are all built for the Spartans. 
Xavier Booker is clearly the dude of this group. He's undeniably good. We had a front-row seat to his journey from the outset of his recruitment. He's the best incoming high school talent in the Big Ten and one of the best pro prospects in college hoops from day one. 
Jeremy Fears is a classic Tom Izzo point guard. He's composed, competitive and ready to compete from the get-go. Every great Spartan lineup has a point guard like Fears in it. 
Gehrig Normand is going to be in a good position as a spot-up shooter with Fears and Coen attacking the rim and Booker demanding so much attention. 
Coen Carr is bouncy and interesting and could be in line for a role that makes his ranking coming out of high school feel, well, silly.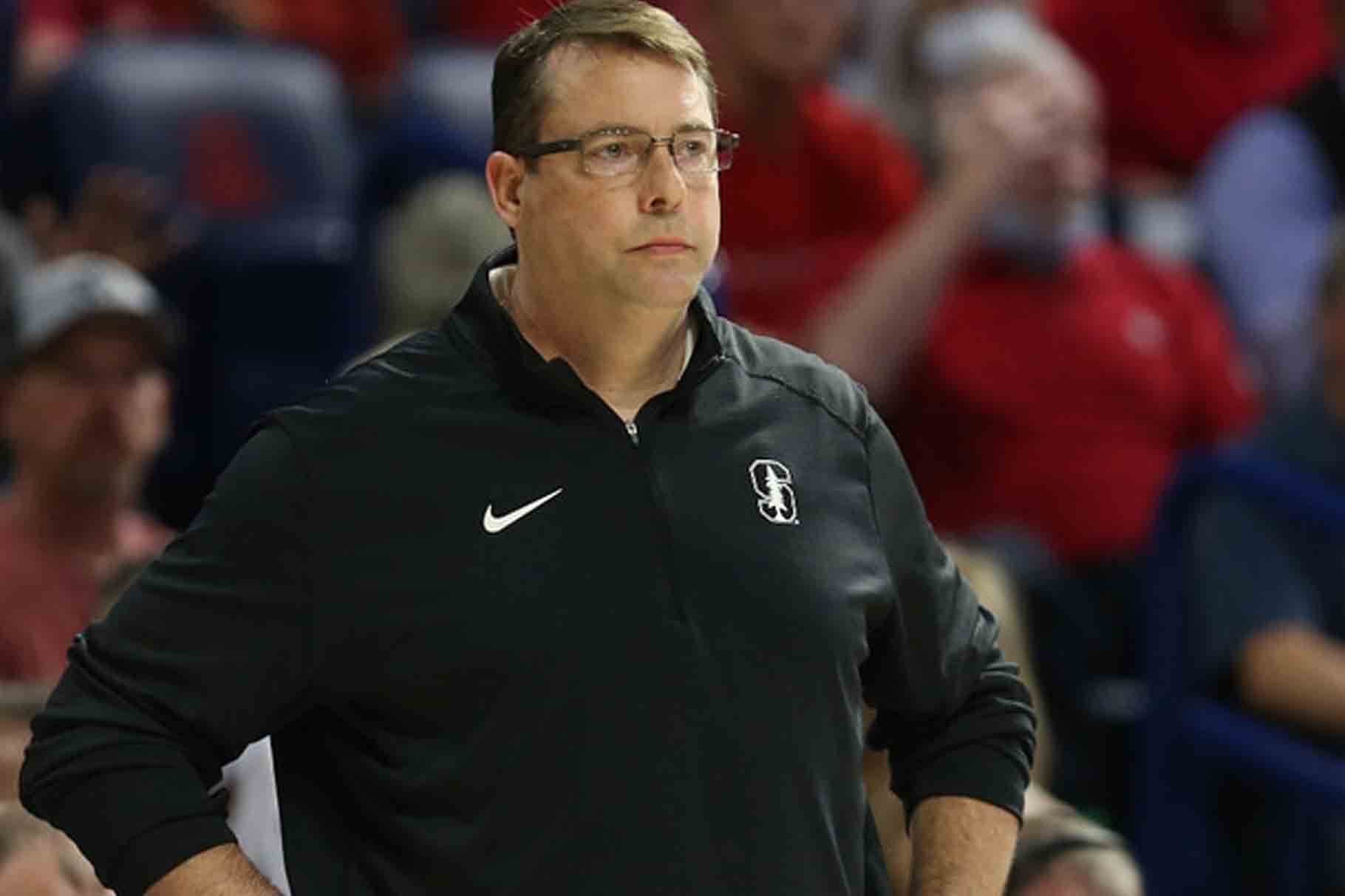 5. Stanford 
With just a two-man class, the Cardinal have one the best two men class in the country. This is a nasty 1-2 punch, y'all. Andrej Stojakovic (No. 15) and Kanaan Carlyle (No. 20) are both likely All-Americans when the prep season is over. 
This is the best two-man class in school history since since 2006 when the Lopez twins - Brook and Robin - signed with the program. Since 2020, the Cardinal have signed four top 20 players. Stojakovic and Carlyle follow up Ziaire Williams and Harrison Ingham as a true blue chipper in the class. 
Stojakovic, the son of former NBAer Peja Stojakovic, could be the next pro-level wing in the Jerrod Hasse era. His versatility is quite a trait to work with and grow with. 
You have a dynamic guard in Carlyle, who could shine on both ends of the court and as a go-to clutch shooter. 
Both guys should be instant starters.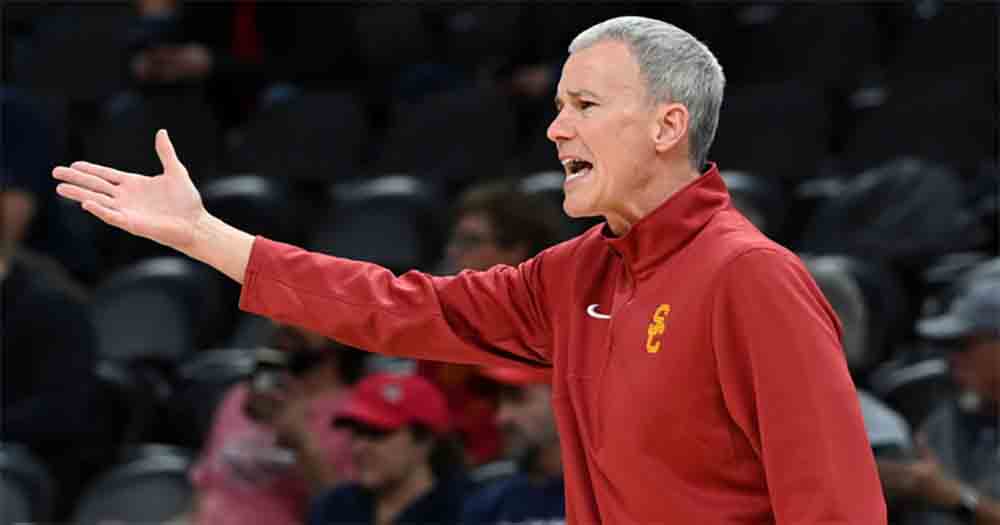 6. USC

Well, when you land the No. 1 overall player in the nation the math works well for you in the team ranking algorithm. The Trojans shot up to No. 6 overall on the last day of the early signing period when Isaiah Collier signed Andy Enfield's program.
Collier instantly becomes the alpha male in the Pac-12 Conference and the Trojans have a legit go-to guy to lean on. Collier has the ability to carry such a load back in his family's hometown. Putting high expectation on his addition is fine by us. The Marietta (GA) Wheeler guard has the ability to be a Player of the Year as a freshman.
Joining him is his high school teammate Arrinten Page, an upside potential big man who can thrive in USC's system that so wonderfully develops and uses big men.
North Carolina's Silas Demary, Jr. gives the program some great balance and longevity in the class as a whole.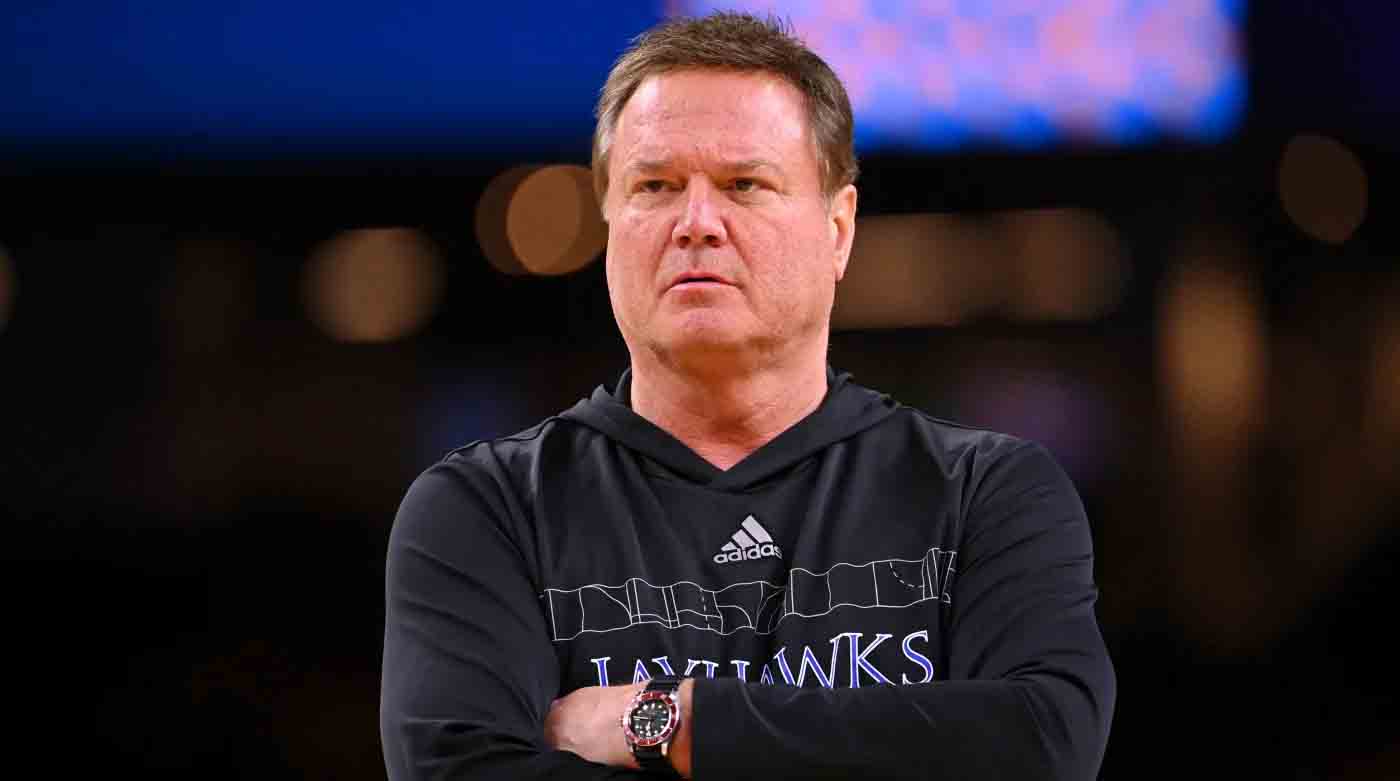 7. Kansas 
The three-headed monster of Elmarko Jackson, Chris Johnson and Jamari McDowell is a fun group to think about down the road. As is usually the case when you look at the KU backcourt. 
The 1-2 punch of Jackson & Johnson (sure sounds like a great law firm if you ask me) could be a real problem in the Big 12. Both guys have All-Conference ability. Jackson brings some Northeastern toughness and grit to Lawrence while Johnson has the tools to be one of the leading scorers in conference play. When you can land your backcourt of the future in the same class, well, that's a pretty great day.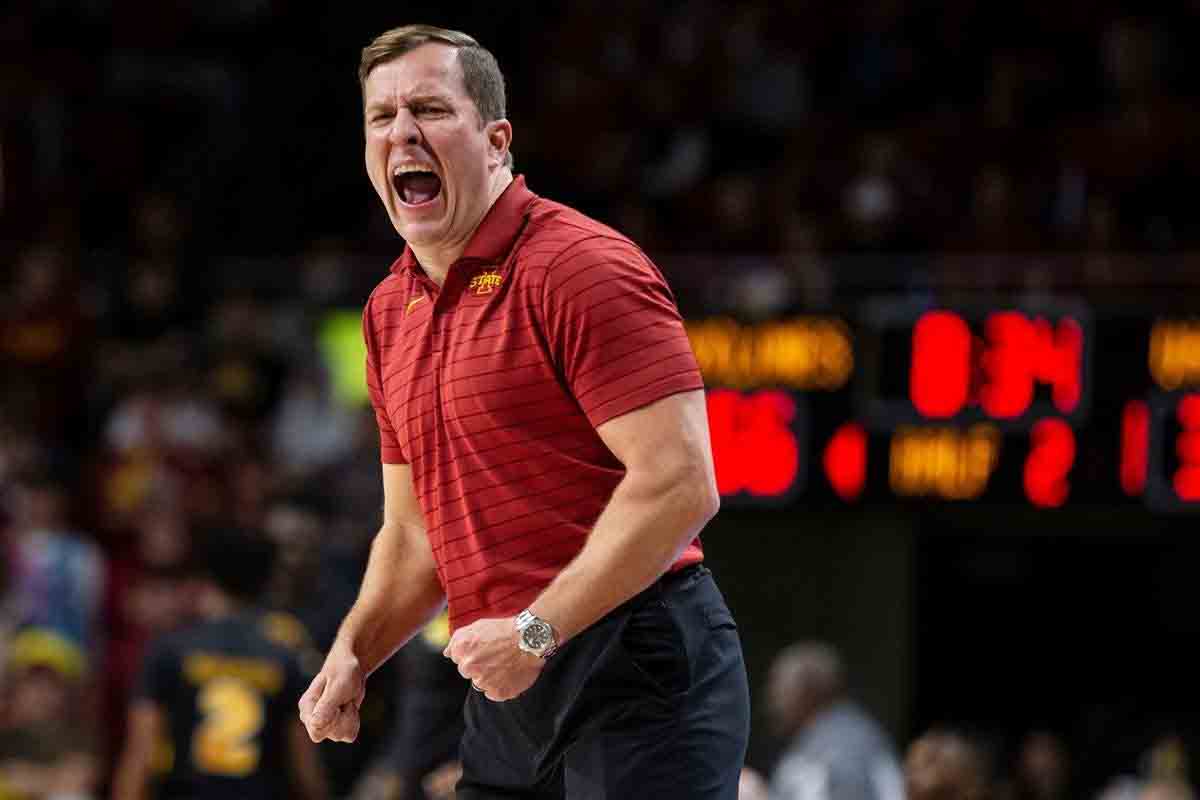 8. Iowa State
There is reason to be excited if you're a Cyclone hoops fan. This is a historic class for the program. With an in-state recruit like Omaha Billew on board, ISU fans are signing the praises of the staff for not just landing a blue-chipper but a class to support such star power. 
You better believe expectations for Billew are going to be sky-high. 
He's one of the best recruits in school history. That's saying something. Now pair him with another key recruit - Milan Momcilovic - and you have a dynamic 1-2 punch in the frontline. The 6-foot-8 forward from Wisconsin is a sweet-shooting who visited UCLA, Virginia and Minnesota. 
Jelani Hamilton is a key piece to this group, too. Don't mistake that for one second. I think he's got a chance to be a sneaky good player for the Cyclones and an important one once this class moves into the upperclassmen years of their college careers.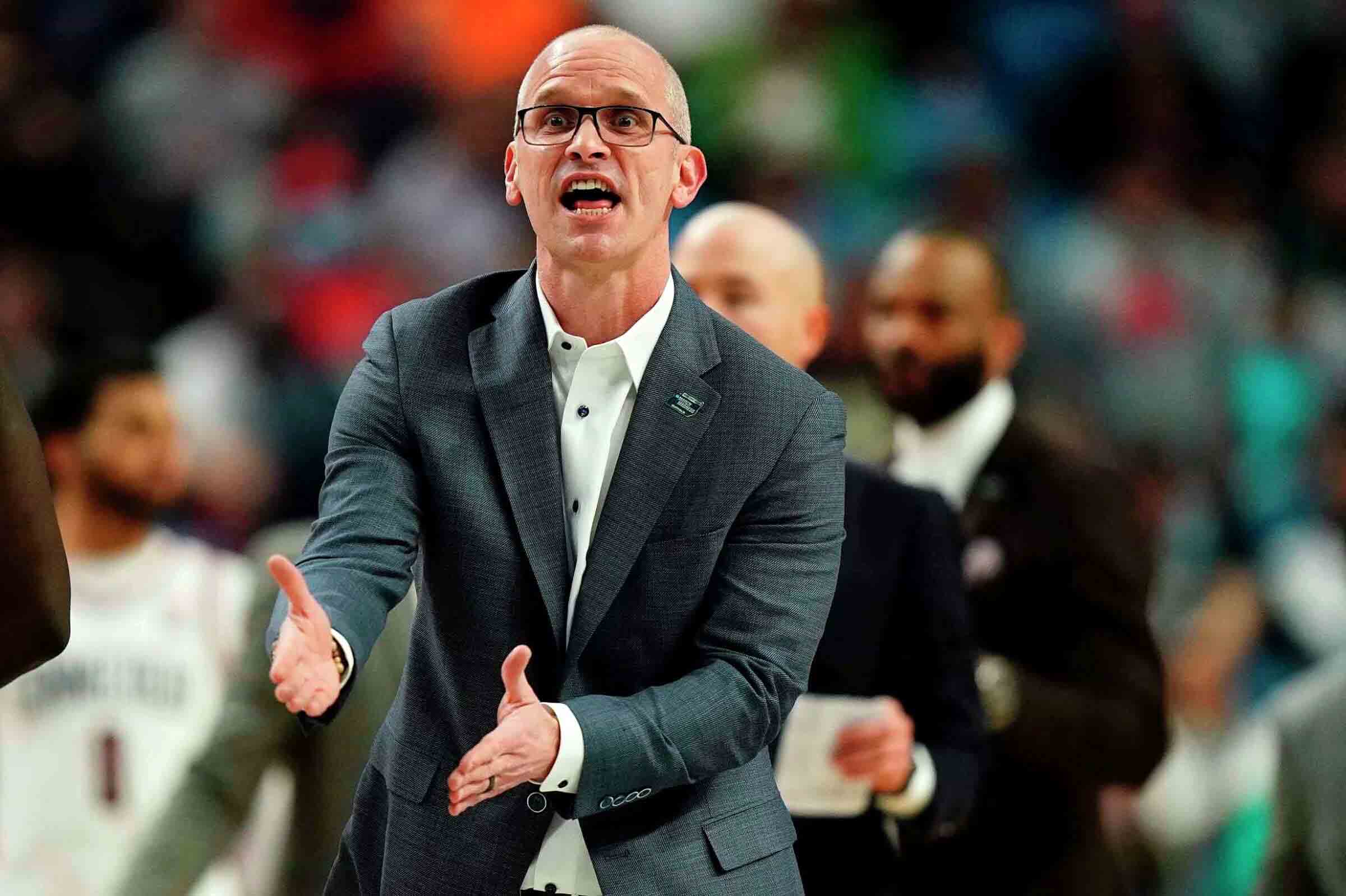 9. UConn
Whenever you sign a five-man class with a top 20 player, you better believe that program will have a home in our top 10 rankings on the opening day of the early signing period. 
The Huskies stocked up with high school players in 2023 and have a good group to build with. You have to start with No. 19 overall Stephon Castle. The Georgia native is a big guard with big game. He's likely to be Dan Hurley's first high school All-American since he's taken over the program. 
Because of this, the Huskies are back on top in the Big East. They took the seat back from Villanova. 
Solomon Ball, Jaylin Stewart and Jayden Ross all give size at their positon and great playable depth from the outset. 
And, of course, no good UConn class comes without a big man. Seven-footer Yousouf Singare rounds out this very impressive class. 
10. UNC 
Just a two-man class…right now…but there is some serious punch with this bunch. Simeon Wilcher is the kind of guard that we have come to expect to see in Chapel Hill. The 6-foot-4 Jersey guard brings all the swagger you'd expect from a battle-tested guard from the Northeast. He is going to play a monster senior season schedule and his approach has always been about going for the on-court kill. 
Balancing out the class is the consistent play of Zayden High. The Texan is the perfect kind of power forward that Roy Williams used to recruit. Let's see if Hubert Davis has the same kind of vision for the position. High is a high-energy interior player that is finding an early start to his college role at AZ Compass Prep. He'll merge quickly with the ACC action. 
As a two-man class, this is a pretty good group now - as freshmen - and later - as seasoned college players.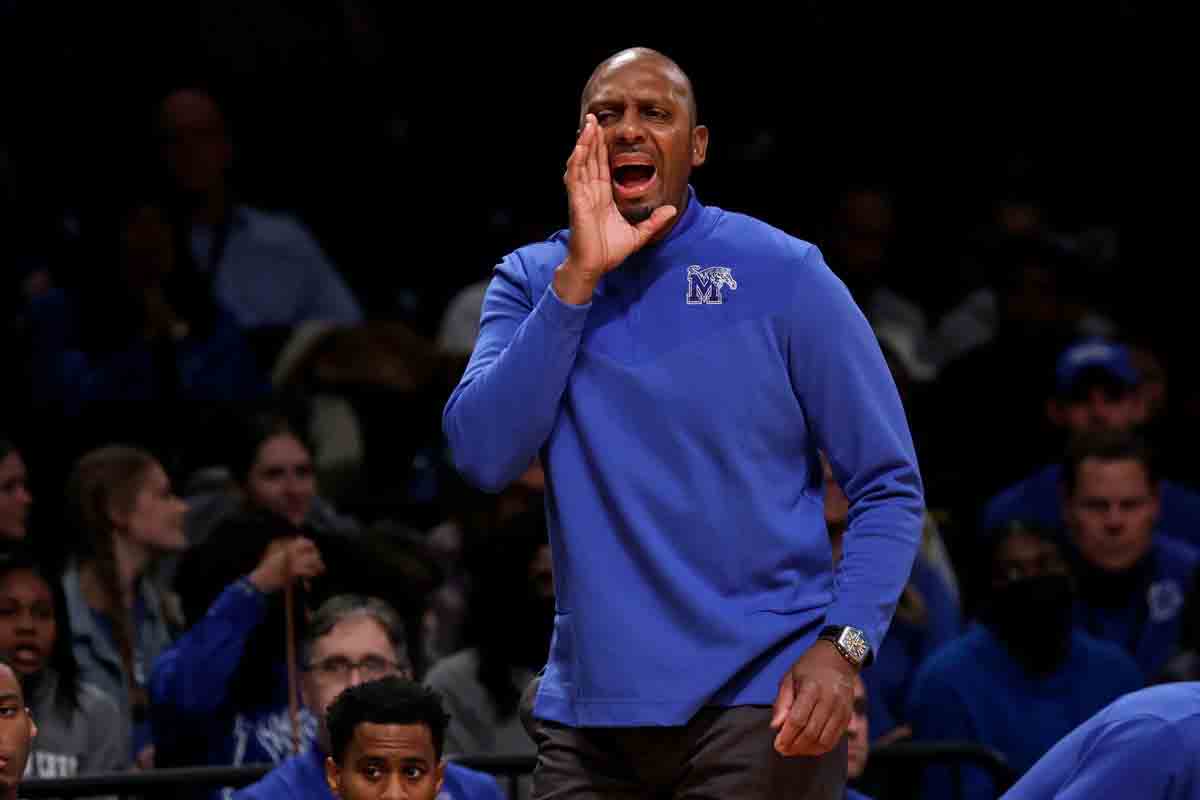 11. Memphis 
The Tigers were the storyline of the early signing period, landing five of the class's seven players in the last week.
That's how you close out a recruiting period. The headliners are Mikey Williams and JJ Taylor, now teammates at San Ysidro in San Diego. Williams, the enigmatic guard, will bring a lot of fanfare to the program much like Emoni Bates did coming out of high school.
Taylor, a native of Chicago, was at Donda Academy from the outset up until the basketball program shut things down. He comes to college with a big rep and big potential but also big expectations.
The real gems of the class may be found in the backcourt. Northeastern guard Ty-Laur Johnson is a major snag, pulling him away from NC State, the program we thought he was going to pick. Johnson is one our favorite PGs in the class of 2023.
He'll be balanced out by a long-time HoopSeen favorite and top performer Carl Cherenfant.
Rounding out the class if Penny Hardaway's son, Ashton, and Dream City Christian wing David Tubek.
This is the largest class of any of the teams in this ranking.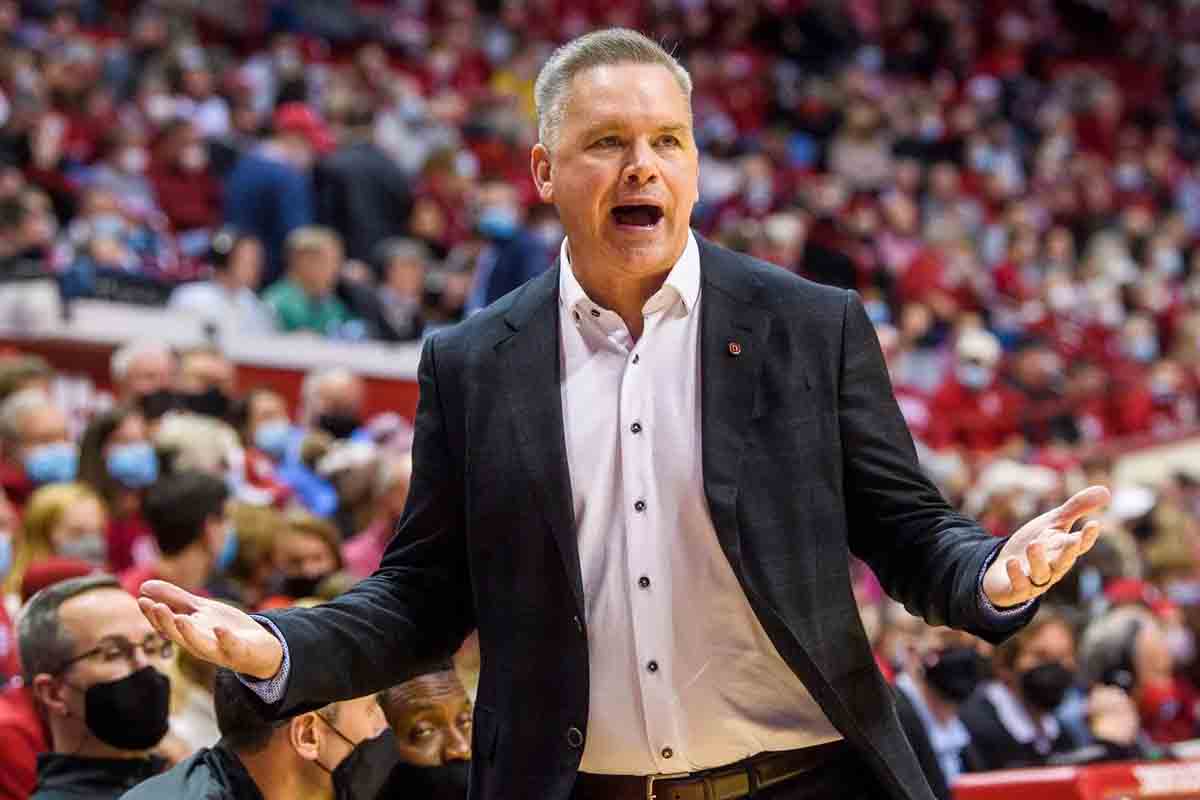 12. Ohio State
This is the perfect kind of class for the Buckeyes. All four guys are perfect Big Ten kind of guys. Taison Chatman has all the natural abilities to be the best scorer of this really good four-man class. The Minnesota guard can really shoot it and he can do it effectively from all three levels. Of this entire class, I could see him being on the floor the very most. 
By the time he leaves Columbus, Scotty Middleton could be the real prize of the class. The big wing should be a 3&D player from day one as he continues to develop his amazing natural abilities with the Buckeyes. He'll come to college with a great resume from his time at Sunrise Christian.  
Devin Royal is a nice interchangeable forward who could provide some big minutes on the defensive end of the floor all the while being secure enough in his role as a motorman on offense. He's going to be a great second-chance guy around the cup because of his constant activity. Austin Parks, a big 6-foot-10 paint filler is an important in-state prospect who projects to be a rostered player for four years. In today's game of roster management, you can never have enough of those types of players.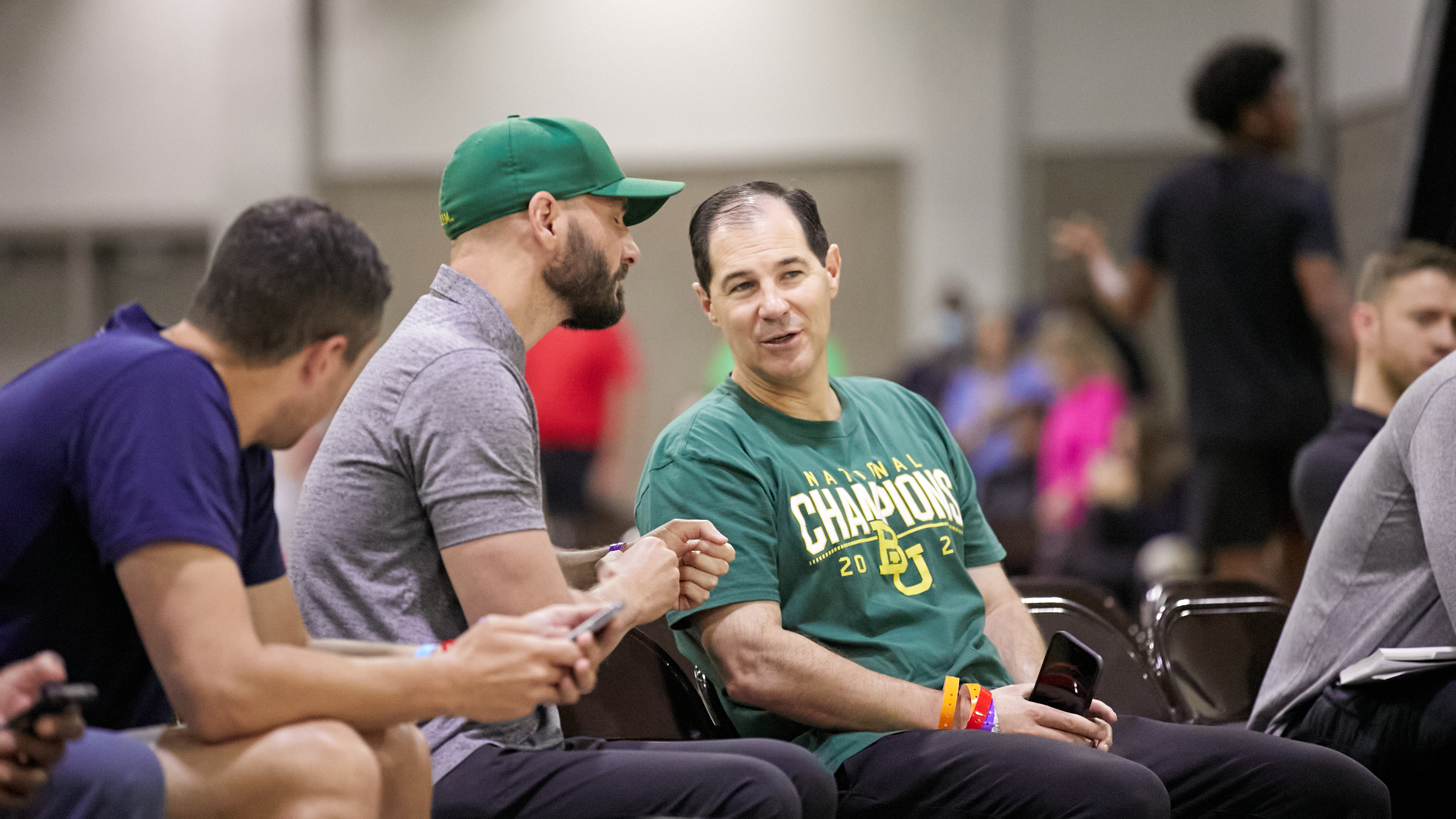 13. Baylor 
Ja'Kobe Walter is cut from the mold of every elite guard that we've seen come out of Baylor since Scott Drew has built his program into a powerhouse. The native Texan is a big guard with big play ability. The All-American level player is an instant impact player and the perfect fill-in for Keyonte Geroge when he leaves for the NBA after his freshman year. If you liked LaceDarius Dunn, you're going to love Walter. 
As we know, Baylor loves international talent. Incoming point guard Miro Little of Finland is one of the best incoming international players in college basketball. He's a big, strong guard and is getting prepared at Sunrise Christian.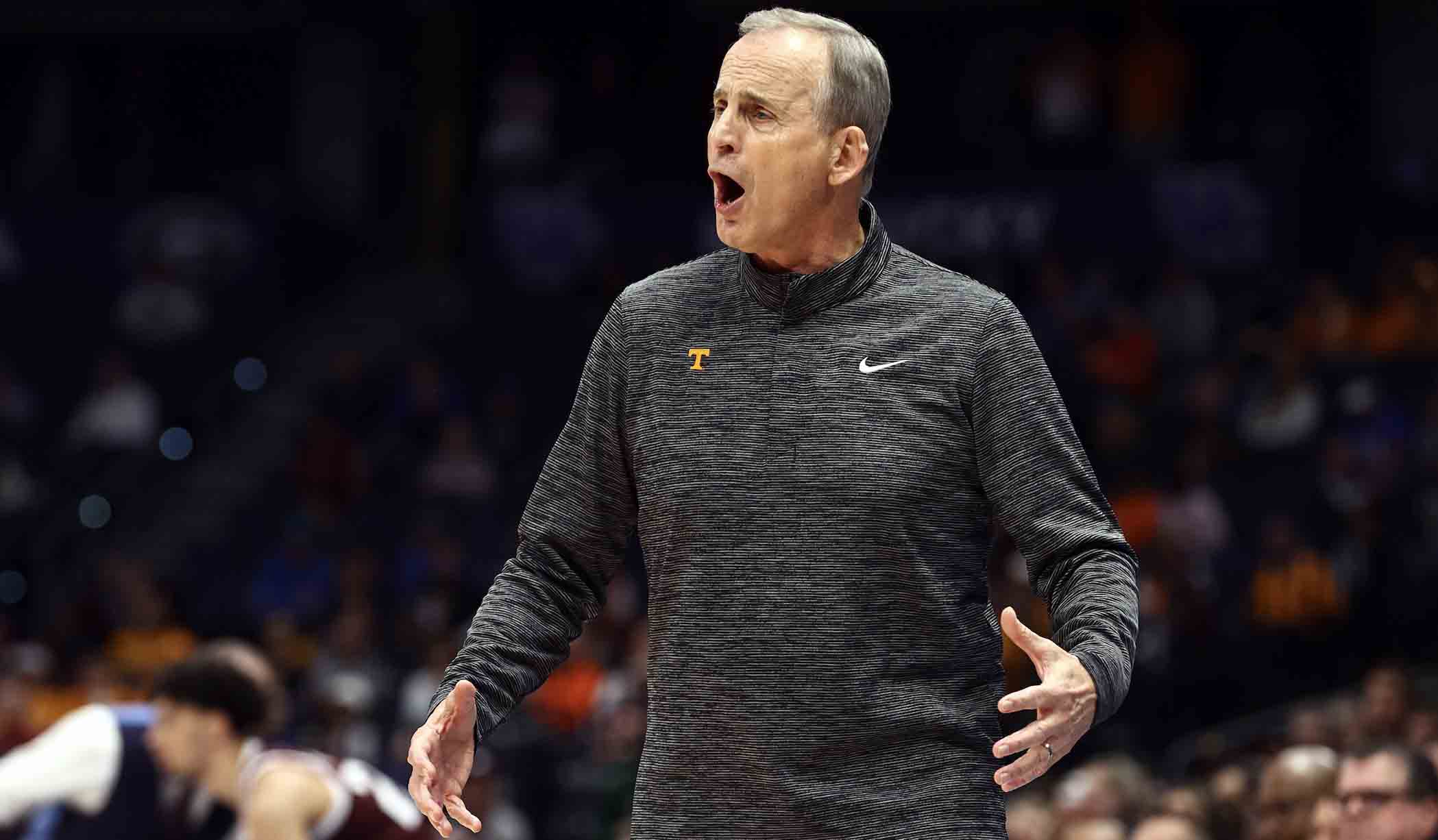 14. Tennessee 
 
Tennessee added one player during the final week of the early signing period. The Vols even made it out to Dallas at The Scrimmage to see Cameron Carr one last time before he made his decision.
The high-upside guard for Link Academy popped right after the season tip-off event and gave the Vols a nice cherry on top of this four-man class.
The headliner is North Carolina guard Freddie Dilione. He's a big guard with big game and some flair for the wow. His ball-handling and creativity will shine through in the SEC.
Big men always thrive in any Rick Barnes system and this class boasts two good ones to work with. JP Estrella and Cade Phillips both have inside and outside skills on offense.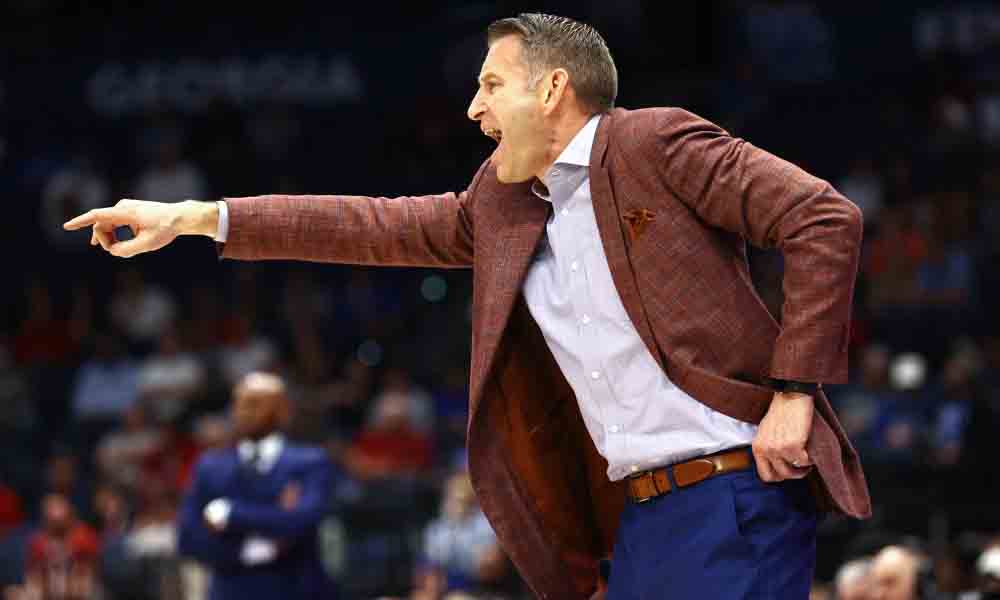 15. Alabama 

Sometimes the value of a recruiting class is taking a step back and observing the group in its totality, seeing a clear picture as to what exactly the staff was trying to do.
For the Crimson Tide, it was about building a group that has versatility and a splash of shooting that makes the four-man class work so well.
The headliner is big man Mouhamed Dioubate, a rugged, high-energy forward from the Northeast. He will be able to add value on both sides of the ball.
The shooting of Devin Cosby and Sam Walters will certainly be put to use during their tenure in Tuscaloosa. Cosby is one of the best shot-makers in the class and Walters could very well develop his game that warrants looks from the next level.
In-state champion RJ Johnson is a rough and tough point guard who will constantly touch the paint with his hard-driving skill for kick out passes to the snipers.