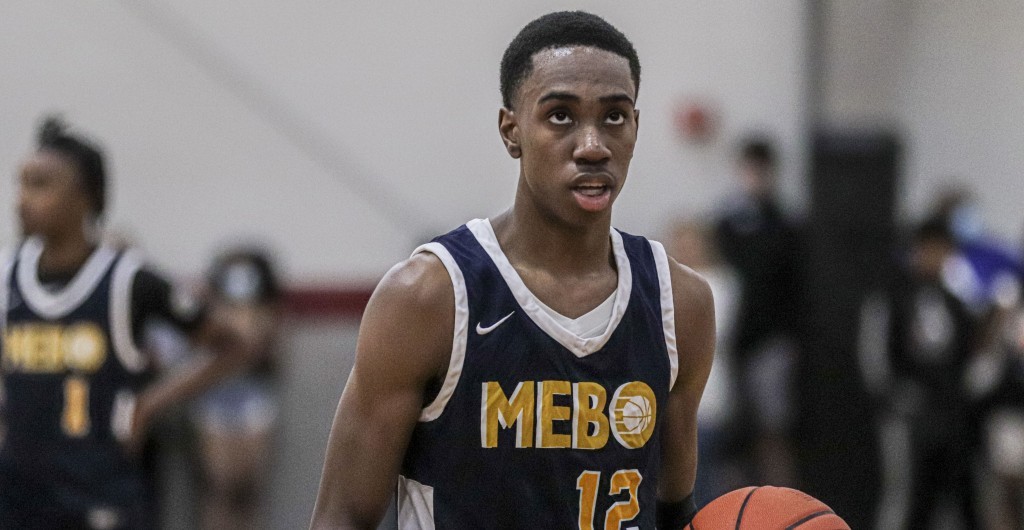 With the early signing period now behind us, let's take a look at some of the best available players in the class of 2022. Who is left in the state of Mississippi and where are these players in their respective recruitments? Magnolia State expert Lavel Johnson takes a deeper dive into four players college recruiters should know more about.
Sam Murray, George Marshall, Mason Manning and Mark Drone are tops on his list of available players in the state of Mississippi. Let's dive into each player's situation. 
Johnson said he spoke to Murray's father and as things stand now, DePaul, Georgetown and Houston are in the mix. Tulane and Baylor are as well.
Murray was one of the more interesting players we saw at the Pangos All-American Camp in Las Vegas over the summer. His length and versatility catch your attention right away. His game could really blossom at the collegiate level. We've seen players from the state of Mississippi thrive when they get to the next level. Murray has the natural tools to make a quick climb. 
We saw Marshall up close and personal at the Bob Gibbons Tournament of Champions with the Jackson Tigers. He was one of our top overall performers from the event and D'Courtland Christian had big praise for the Jackson guard.
George Marshall is a 6-foot-3 PG playing with MEBO Team Hood, and no player turned more heads than this kid. Marshall kicked off this weekend with a good showing on Friday night. He picked up 16 points and grabbed four rebounds. Marshall allows the game to come to him; he picks the best moments to attack the defense. Along with his swifty drives to the basket, Marshall has one of the smoothest jump shots, making him an all-around threat on the floor. In one of his best games, he showed just how clutch he could be. Marshall knocked down a big three and some critical free throws to get a 61-58 win over AOT in overtime. Marshall finished with 30 points and provided three steals with some hard nose defense.
Marshall said Murray State, Southern Miss and Jackson State are showing the most interest at the moment.

Manning is an interesting prospect. Johnson said the Mississippi native is in the process of setting up visits to Pittsburgh and Ole Miss. He's back at First Love in PA for a second season. His recruitment has long had a high-major/mid-major plus flavor to it. 
First Love will tip off their season soon. Don't be surprised to see a surge of schools taking a good look at him into the winter months. 
"He's an interesting story," Johnson said. 
To explain...After playing at the varsity level at Provine HS as a freshman, he tore a cal ligament as a sophomore and missed the season. As a junior, Drone took classes online and didn't compete at the high school level. After flirting with moving to PA to play at First Love, his heart reminded home and Drone stayed in Mississippi. He's off to a hot start at Lanier. With game games of 31, 37 and 42, his team is off to a 4-0 start.
Johnson, not one for the hyperbole, said Drone may just be the hottest player in the state of Mississippi right now.