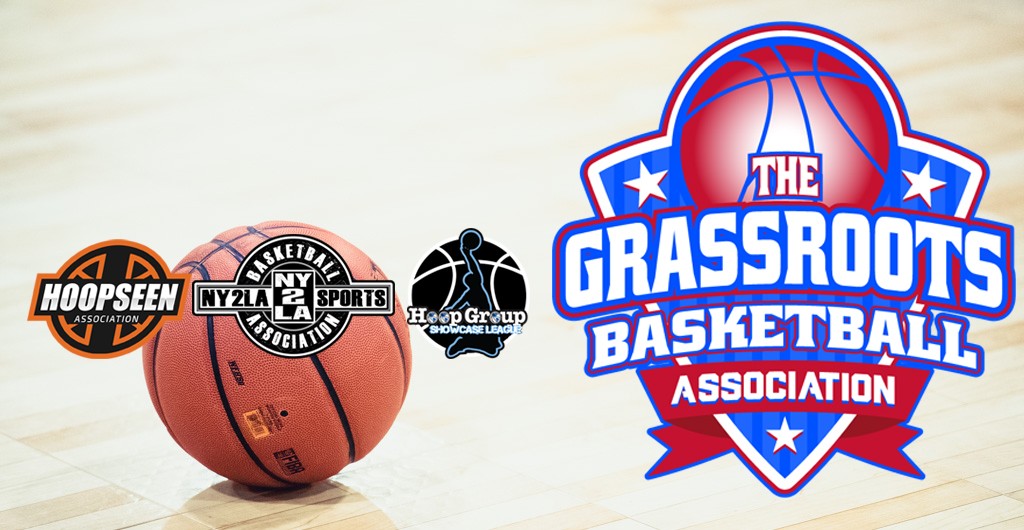 The three biggest independent travel basketball organizations have partnered to create the largest and most impactful platform in the country. NY2LA Sports, Hoop Group and HoopSeen will all be a part of The Grassroots Basketball Association in 2021. 
The need to have the best platform possible for college-bound student-athletes has been forefront in each organization's mission. The three groups work year-round to create opportunities that best connect grassroots programs with the college coaches. By joining together the three groups will create an unparalleled stage for independent programs at a national level. 
Each organization will continue to host their respective travel circuits as divisions of The Grassroots Basketball Association  (NY2LA Basketball Association, Hoop Group Showcase League and HoopSeen Association).  Participating teams will have opportunities to compete against some of the best teams from other regions of the country at joint circuit stops as well as the potential to be seen and promoted by three of the most influential voices in grassroots hoops.
Teams from each circuit will come together to compete for a national title at The Grassroots Basketball Summer Championships. This finale to the travel season will be held under one roof at the Orlando Convention Center at the end of the summer. 
By creating The Grassroots Basketball Association, the groups involved hope to create a more cohesive solution for independent teams and college coaches to maximize their travel basketball season.