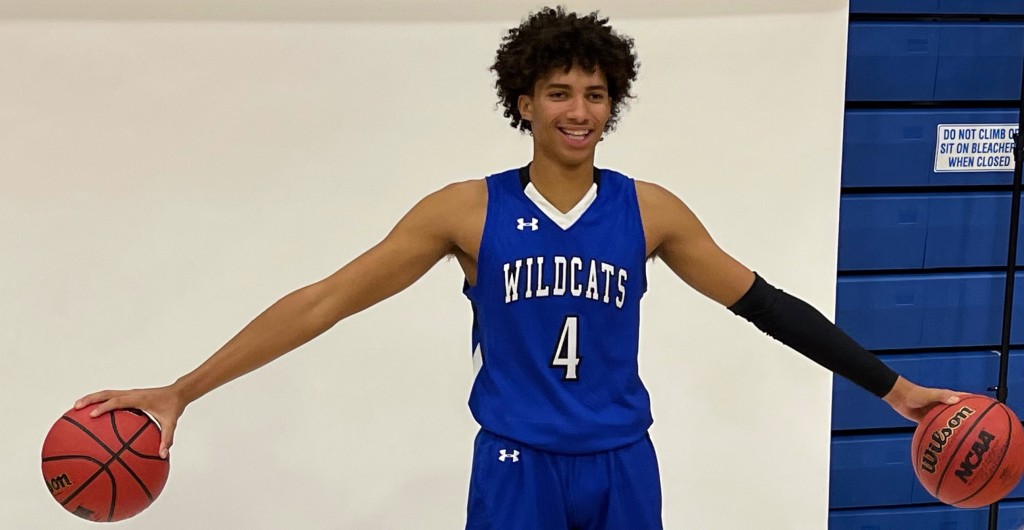 It is starting to happen for Kadyn Betts. The 6-foot-8 forward from Pueblo (CO) Central is trending upward as a player and a prospect. Along the way, college coaches are starting to lay the groundwork for a busy recruiting season.
The Colorado native is enjoying a great start for his team, which currently stands at 11-1. He is averaging 23.6 points, 11.7 rebounds, 3.3 blocks and 2.2 steals a game.
A problem inside and out, the 6-foot-8 forward is working on his overall versatility and his production is showing off the work that he's doing behind the scenes.
"I can do a little bit of everything. I can score however you need me to and I think I'm a good shooter," Betts said. "I can drive it as a wing but I think I also have good post skills and I'm pretty good as a shot-blocker."
The growth as a full-time wing has been a focused effort dating back to last travel ball season with P.L.U.T.O. Basketball, one of the best independent travel teams in the country. Betts said he's developing his game to translate to the collegiate level as a wing who can produce outside and in.
"I think bringing the ball down would be huge for my recruiting," Betts explained. "I mean, I do it now on the break and can go coast to coast. But I also want to be more like a point forward not just a small forward…I'm working my butt off to evolve a great ball-handler."
College coaches are paying attention, too. Betts currently holds scholarship offers from Akron, Colorado State, Northern Colorado and Wyoming. To date, he has a long list of suitors also in tow. Betts said he has heard from Butler, Colorado, Denver, George Mason, Iowa State, Loyola Marymount, Montana, Minnesota, Nebraska Omaha, Princeton, Radford and Rice.
He's taken visits to Colorado, Northern Colorado in Greeley, Wyoming, Colorado State in Fort Collins and has had a couple of visits scratched because of game cancellations, most recently to Butler (Jan. 6).
With a host of schools starting to recruit him from all parts of the country, what will be the filters he will sort through with all of the opportunities that will come his way?
"It's going to be about the coaches and how the relationship is with them," Betts explained. "I'd like to look at the system and if I can play a lot. I want to do great things there."
Player development will carry a lot of weight, too, he said.
"I haven't thought too much about it," Betts admitted. "I think I will after I have more offers after the summer and should sign in November (2022)."
Mid Season Highlights!!https://t.co/KwZuVgKAAr

— Kadyn Betts (@BettsKadyn) January 10, 2022