HoopSeen Recruiting Update : Jahnathan Lamothe Talks Blue Blood Programs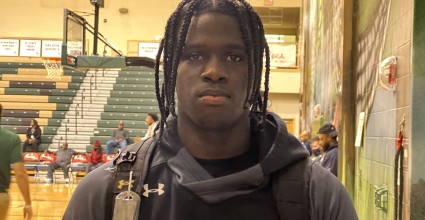 Baltimore, Maryland. Crab Cakes. The Orioles. Catholic League Basketball. 
The Catholic League is one of the toughest leagues in the country. NBA players, college standouts, and guys playing overseas have all came through the league. St. Frances Academy's Jahnathan Lamothe is the next one. 
Regional All Access Pass
Subscribe to one of HoopSeen's Regional Passes and get access to all premium articles and player rankings in your area!
SAVE 30% on membership between now and the end of the year. Use code hoopseen30 at checkout!
Already a subscriber? Log In