2022 Spotlight: G Jamil Muttilib, Team Temple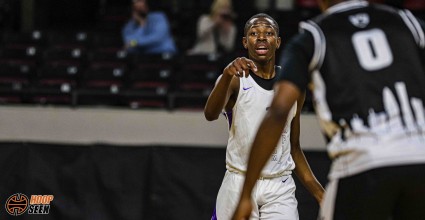 One of the byproducts of a nationwide stage is watching players take full advantage and raising their profiles. Texas guard Jamil Muttilib was a perfect example of this.
The 6-foot-4 guard had some big moments with Team Temple this season on the Grassroots Basketball Association circuit. We saw an interchangeable guard with good size, length and feel against quality opponents. His slashing and length of the defensive end of the floor was hard to overlook.
Regional All Access Pass
Subscribe to one of HoopSeen's Regional Passes and get access to all premium articles and player rankings in your area!
SAVE 30% on membership between now and the end of the year. Use code hoopseen30 at checkout!
Already a subscriber? Log In