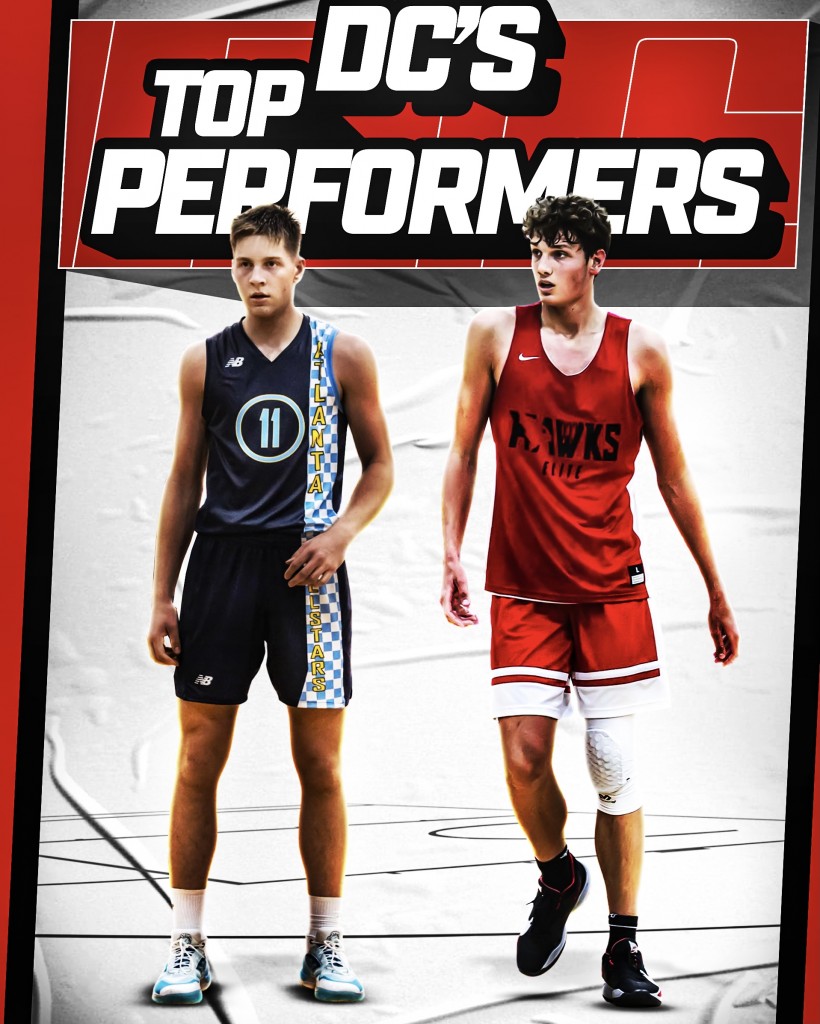 This was an incredible travel season, and I saw many great ballplayers from the start of our Bama Jam to the very end at the Grassroots Summer Championship. I composed a list of some standout Forwards/Bigs that I saw throughout the summer. Take a look at the second list of players listed in no particular order.
Alex Steen exemplified the true meaning of consistency this travel season. From the beginning of March to the last tournament in July, it's been great to see how much his game has grown. Steen is a 6-foot-7 forward that can provide great play from the wing and down in the paint. Steen has a great shot from the mid, but he is most dominant driving the baseline scoring over defenders. With his incredible reach, Steen is a great rebounder and a solid rim protector.
Haston Alexander is a 6-foot-10 big man playing and solid summer playing with the Alabama Generals. Alexander has continued to grow with his play in the post and is constantly improving on scoring over defenders. Alexander is an elite rebounder and does a great job clogging up the paint, leaving no room for easy baskets.
Tony Carpio was one of the best Bigs I enjoyed watching this entire travel season. Standing at a solid 6-foot-7, Carpio possesses all the great qualities of being an elite forward. For instance, his motor on the floor is nonstop; he has that competitive nature that every coach would love. Offensively Carpio is a walking double-double; there's nothing more a coach would love than a player that can rebound and be a threat in the post. This kid is definitely a blocking machine; his number one goal is to make driving into the lane as difficult as possible. Carpio played great this summer and finished as a member of the 2021 HSA: 1st team.
Will Shaver is a 6-foot-11 big man playing for the Pro-One Basketball travel team. Before the live period began, Shaver took himself off the board early and committed to North Carolina. This future Tar Heel has already proven to be the top player in Alabama after capturing a state title last season. Shaver has excellent footwork in the paint and does a phenomenal job working the pick & roll. After showing his commitment to mastering his post-game, Shaver used the travel season to highlight his elite shooting beyond the three. 
Landon Jacobs, a 6-foot-6 Big playing with UWIN, has put up consistent numbers in the post this summer. Jacobs plays with a lot of energy and will give his coach 100 percent from top-off till the last buzzer. Jacobs is a beast going for rebounds; he possesses that don't quit attitude. He is an intense high scorer in the paint and can also slash past defenders from the top of the key. 
Christian Thompson is one of the top Bigs coming out of Alabama that really played great this summer. He is a 6-foot-6 forward that can finish great at the rim and plays with a lot of tenacity. He understands the mechanics of the pick and roll; if given the ball in the post, Thompson is guaranteed to provide you with a bucket. On top of being a good score, he can also provide major work on the boards.
Lewis Covile is a 6-foot-6 forward playing with the GA Canes. Covile is very explosive and was one of the well-rounded athletes I have seen all summer. The first thing that comes to mind is "Power," Covile is a monster in the paint. His footwork around the post is simply impressive, and he has an excellent mid-range jumper and can extend out to the three. Covile is a dominant rebounder; I have witnessed him snatch a rebound away from the opposing team, showing that he never quits.
Deakin Pereira is a 6-foot-9 forward playing for Team Speights AL. In just a short time, it was quite evident that Pereira was a high-caliber player. He has the ideal size for a big and will drive head up, finishing through any contact that comes his way. His ability to rebound is next level and gives excellent protection around the rim. Pereira's release from the three is flawless; he could definitely be a significant threat in a pick & pop situation.
Corneilous Williams is a 6-foot-10 forward playing with Mebo Team Hood, and this kid is a double-double machine. Williams is an elite scorer and has incredible footwork in the post. One of the qualities that I like about Williams' game is that he demands the ball in the post. He's an adamant player and doesn't run away from adversity. Williams has a top-notch wingspan that allows him to outrebound everyone, and he has signs of being an excellent defense of stopper. 
Logan Feltman, a 6-foot-6 Big man, playing with Winfield High, has really begun to make a name for himself this travel season. If taken lightly, Feltman is a player that could drop a quick 20 if not defended closely. Feltman does a great job finishing at the rim and makes it look easy with his smooth post moves. He also has a great shot from the three and midrange, making him a threat on the offensive end. Feltman is an excellent rebounder and plays with great confidence.