2023 Best of the South: Nic Niare, Rylan Kelly, more shine in underclass divisions
ATLANTA, GA - The HoopSeen Mega Event in downtown Atlanta is underway. That's right, another year of Best of the South has HoopSeen taking over the Georgia World Congress Center. 
For a change of pace, for the sake of getting a head start on next year, I spent the first two days watching primarily 16U and 15U games with some halves of 17U games sprinkled in here and there. My schedule will shift more toward 17U from here on out. 
Here are some of the highlights from two days' worth of games.
Related: Justin Byerly's notes from Thursday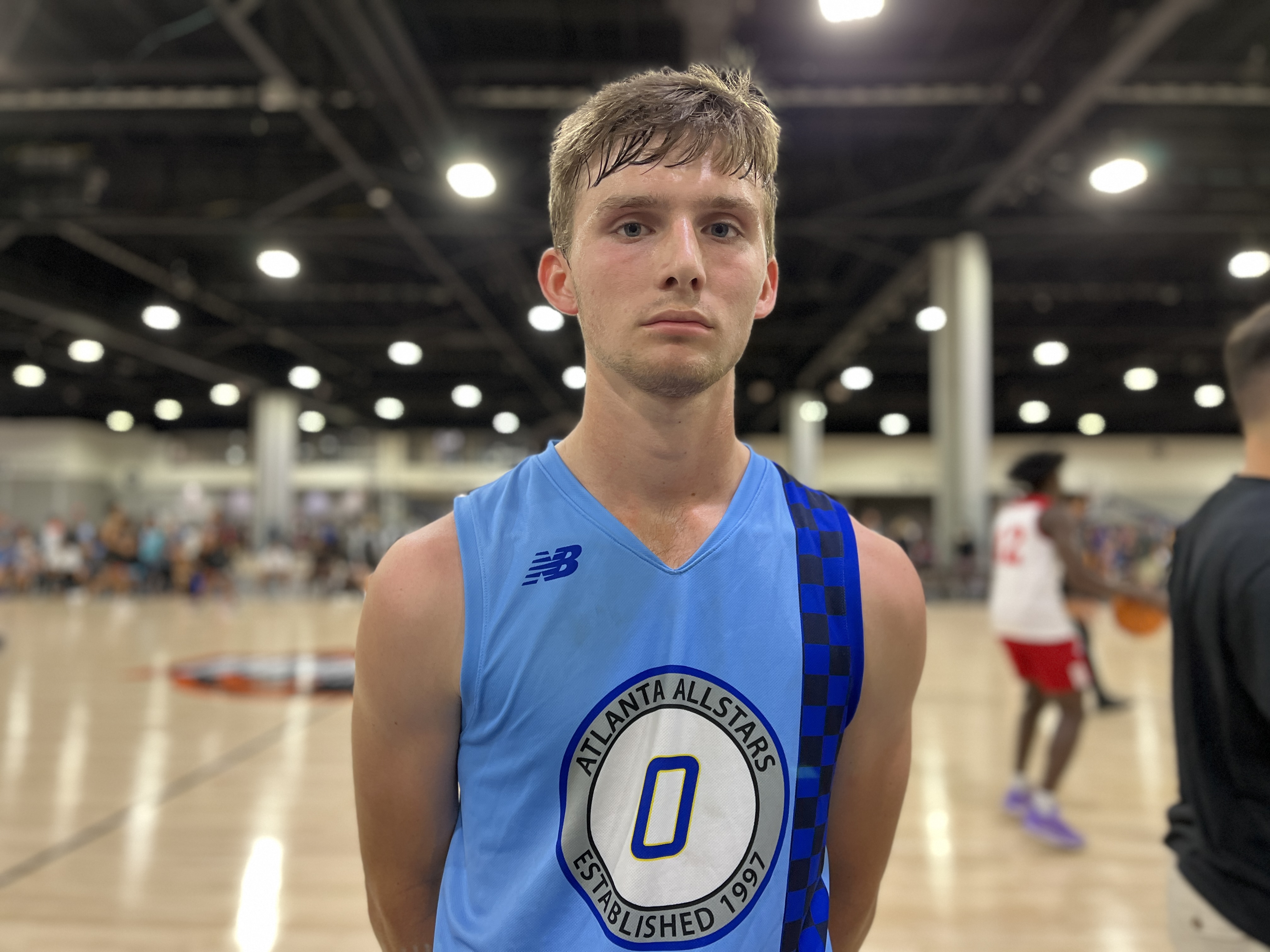 2024s I'd recruit after two days
I spent nearly all of two days watching 16U and 15U, but I did catch some 17U action here and there. 
This is an important weekend for them, so I wanted to start these notes by shouting out some of the must-recruit 17U players I was able to see. 
Elyjah Freeman has been making waves all season with the Wellington Wolves. I caught them for about a half on Thursday. His mid-range game is one of his best assets and he hit several shots from there en route to 17 points. At around 6-foot-7, Freeman is a productive wing with his ability to handle the ball and his consistent rebounding numbers. Freeman looks like a guy that will really start to develop and take off when he's on a college campus. He looks like the guy that turns into a good upperclassman in time. 
Jax Abernathy with the Atlanta Allstars is another prospect I'd highlight in my notebook. He might have the most well-documented career of anyone at Best of the South. Abernathy is a scoring machine, and that's been the case forever. He's going to get buckets at the next level and do it throughout his entire career. We've been seeing him do it forever at HoopSeen. He was good again for the Atlanta Allstars on Thursday. 
To be honest, Florida Pro as a whole could be mentioned, but when I got to catch them on Friday, Grant Randall was the stand out. He's got a good combination of size, skill and athleticism. On Friday, he led with 17 points. There was a stretch of play in which Randall took a charge on one end, hit a three on the other, grabbed an offensive rebound on the other, delivered a beautiful outlet pass, and hit a mid-range jumper in the span of a few possessions. In other words, he did a lot to impact winning in a short amount of time. That's been the story with him since I've started watching him a lot. He just produces.
Jalik Nicholls ended Friday with a hot shooting performance. The 6-foot-7 lefty is another that's been a standout all year. 1 of 1 is playing? Nicholls is likely performing at a high level. He had his jumper working from deep on Friday, and that's just one of the many things he does well. This is a team with several must-recruit players. 
Give me Nic Niare stock
I'm gradually buying more and more Nic Niare stock with each viewing. There's just so much to like in the 2025 guard/wing's game. 
Right off the bat, he has a good frame with solid length. His toughness has always stood out as well.  He shoots the ball well and has plus athleticism too. Niare is a multi-level scorer who can put points on the board in a hurry. Just look at his 30-point game on Thursday as evidence. 
On Friday, his versatility as a defensive stopper is what stood out. His length and athleticism can swallow up each perimeter spot, and he has a high motor that makes him even harder to go against.
That was a slight exception to the rule, but not in a drastic way. He stacked consistently great performances for Monarchs in the spring while playing up in the 17U division. 
Niare is flying a little under the radar right now, but he's too good of a player for that to be the case for much longer. He's tracking to be a no-brainer prospect for mid-major programs to at least take a look at. 
Rylan Kelly's resume is expanding 
2026 guard/wing Rylan Kelly is quickly building out an impressive resume with TNBA South Teal. The last time we saw this squad, Kelly led them to a championship at the Bob Gibbons Tournament of Champions. He used championship Sunday to make a name for himself. 
What he did then, he's carried over to this weekend. Kelly started Best of the South with 17 points and 18 rebounds. He followed that up with a 15 point game on Friday. 
Kelly does a lot well at a young age. He has a next-level frame with plenty of athleticism. He's an aptitude for rebounding and slashing. His athleticism and motor shine in those areas. Kelly has also shown that he can knock down shots. I had a pair of 3-pointers on Friday.  
It's still early, but he's looking like he's going to be a name that just keeps developing buzz.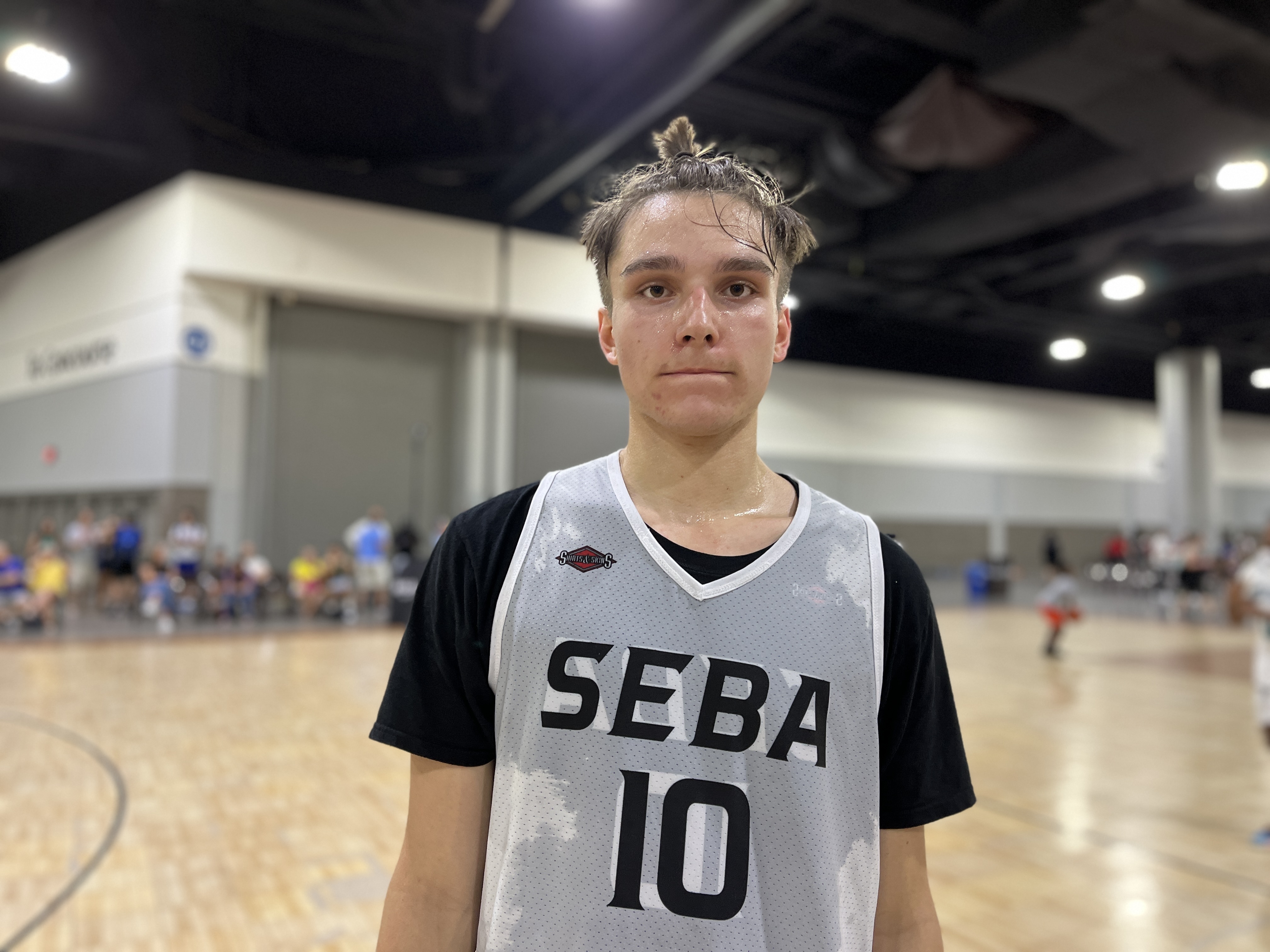 2026 PGs of note
One of my goals to end the travel season is to start to get a feel for the 2026 class on a deeper level. 
Two point guards in the class stood out on Thursday. 
Tony LoPresti led the way to a SEBA win to start the weekend with 28 points. LoPresti showed his ability to score on all levels. His mid-range game worked especially well for him. He was able to get by his man routinely with some craft and wiggle and balanced scoring and passing well in those situations. He has good feel on both ends, and that was apparent on defense more than anywhere else. He has good hands and knows when to make a defensive play. 
If you've checked the site after an event over the last year or so, you've seen plenty about Bad Boys Basketball out of Florida. Their 2026 group had a point guard named Juawayne Walters who caught my eye. He's on the smaller side right now, but his passing was outstanding. He makes them with both hands, and he's creative with his delivery while remaining functional.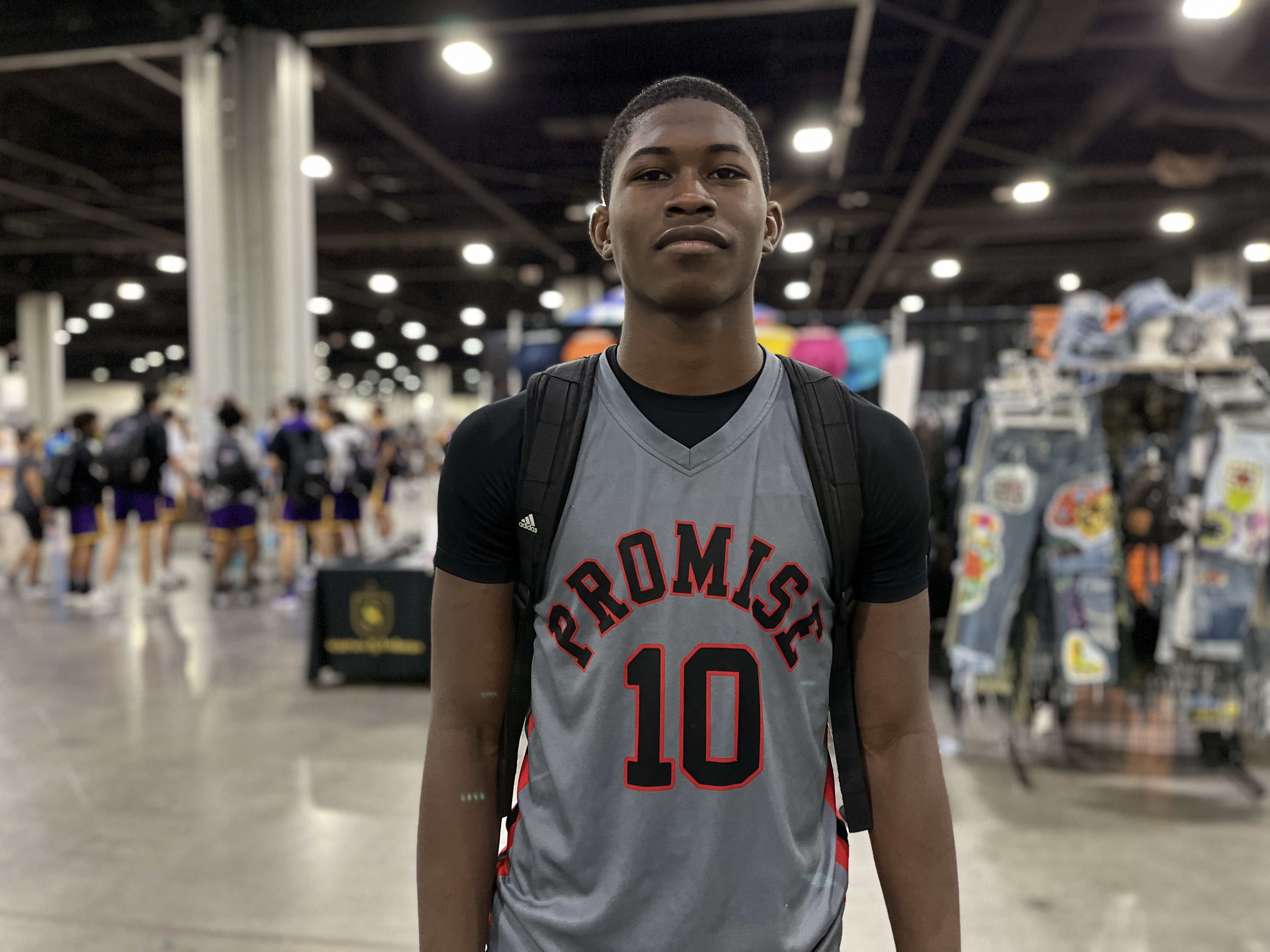 More quick hitters
Alex Pierre-Louis has been a walking bucket all year for Bad Boys Basketball. He's helped them to a lot of wins, and that was the case yet again. It's like clockwork with him. He always delivers. Pierre-Louis is a volume scorer, but it's never egregious. It's by design because he's good at putting points on the board. He had another good one on Thursday, and I'd expect that to keep going throughout the weekend. 
Stars Basketball usually has something for me. At the very least, I know I'll see some well-coached basketball with players that know what they're doing. Blake Dean certainly looked like he knew what he was doing when he dropped 21 in a double OT game on Thursday. Dean can shoot it well and showed that with 5 3-pointers, including a clutch one in the second OT. He was the guy with the ball in his hands when it mattered most, and it worked out well for them. 
2025 W Garrett Shoemaker had an eye-opening weekend debut with a 16-point game to lead Corey Brewer Select to a 16U win. In the 6-foot-7 to 6-foot-8 range, Shoemaker was the primary initiator on offense and showed plenty of dexterity with the ball in his hands.  
2025 G Owen Frayne hit an improbable buzzer-beater to lock up a comeback for Monarchs (Canada). He's a PG to keep an eye on. He's been consistently good for the last year that we've been following him. Apparently, he's the guy to get the ball to late too. 
Christian Hodge had a good outing with JL3 16s. He finished with 24 points, and a lot of his production came from playing harder than anyone else. He was in the middle of every play on both ends of the floor. 
Dwayne Lawton had one of the performances of the weekend on Friday morning when he dropped 45 points to lead Promise Elite (2026) to a win. 
The Atlanta Timberwolves 16U squad has impressed multiple times now. Zach Bleshoy is emerging as one of my favorite point guards in Georgia's 2025 class. He checks so many boxes at the position. His passing and feel stood out on Friday. Kaleb Gallman has a quick trigger from deep. He knocked in four 3-pointers in their win on Friday morning. 6-foot-7 Connor Neill finished with 16 while Cooper Heller added 14.

2026 King Jones is a new name to my radar after seeing him drop 21 points in a really good win. He's got a frame that can handle physicality on drives. He made a killing around the basket for Scoot.
2026 G Grayson Scragg has been on fire for the Tennessee Tigers this weekend. I caught the end of a 15 point game, and he had a 24-pointer on Friday. Since first seeing this team at Bama Jam in April, Scragg has been a notable player in the 2026 crop of Tigers. Good things are ahead of him in this program. 
2026 G Zyvaun Puckett has had a monster year with LionChaser U. He has so much upside. We've seen it for months. The athletic guard led them to a win with 15 points, but none were bigger than the 3-pointer he hit in OT to seal the deal. Clutch, lefty, athlete, there's a lot of positive descriptors for the young hooper.