Pangos All-American Camp Risers
LAS VEGAS, Nev.—The Pangos All-American Camp is a June event that can serve as a springboard for the rest of the summer. It's one of the points that can be looked at as an elevator for some. 
This past week's camp saw several players add standout Pangos performances to their resumes. 
Greer was one of the best from the camp. He used the platform to up his stock as well as anyone else. 
It was his athleticism that shined early on. Greer opened the weekend with a 21-point game that was highlighted by a series of dunks that quickly generated buzz in the building. From then on, he continued to shine throughout the remainder of his games, mixing in some good shooting performances from deep, doing his part on the glass, and being a vocal presence on both ends of the floor. 
Greer immediately followed up his Vegas success with a strong showing at the Nike Elite 100 Camp in St. Louis. Widely considered a top-50 player in the class of 2025, Greer is adding resume-bolstering performances early this summer that will keep him firmly in that discussion.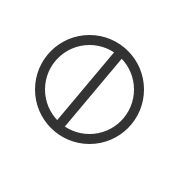 We got to see Jones at the Bob Gibbons TOC with Team Judah Nation, and he impressed then, but he supplemented that with his week at Pangos. 
Jones shot the ball exceptionally well in Vegas. That's where he was at his best. At his size, his ability to consistently hit from deep is what's going to get him on the floor early in college. Jones was a mismatch throughout the camp. Outside of his shooting, he ranked as one of the most productive rebounders as well. 
If RJ Jones was one of the camp's best shooters, Nathan Guerengomba has to be talked about in the same conversation. 
Guerengomba was among the leaders in scoring and made 3-point field goals. He did more than just shoot it well though. Guerengomba used his strong frame well on drives as well as on the defensive end. He's someone that did a little bit of everything when on the floor, but in the camp situation, his scoring and shooting were eye-catchers. 
Man, there weren't many more prospects with upside like Darrion Sutton's. He flashed potential in bursts of head-turning moments. 
A long wing, Sutton's athleticism was fully on display with high-level plays at the rim. It was especially stark to see him create and finish emphatic dunks off the dribble. He looks like a prospect that's just getting going too. Sutton could be a player who rapidly progresses in college. He certainly has the physical tools to do so. 
Khamenia made the top-60 game at the end of the weekend for good reason. He had a productive weekend and left with his name circled on a lot of roster sheets at the end of the week. 
Khamenia didn't light up stat sheets in one particular area, but it was total production that was intriguing. He was the do-everything guy throughout the week. Camp settings aren't known for high-level defensive efforts, but Khamenia showed a willingness to do his part on that end. He continued to dismiss general camp trends by not forcing offense. More often than not, he looked for the best shot for his team rather than to get his own.