Pangos All-American Camp: Larry Johnson, Flory Bidunga, Tahaad Pettiford, more shine in camp opener
LAS VEGAS, NV - The Pangos All-American Camp is a must on the summer circuit for those involved in scouting or recruiting services. Perennially, the event hosts some of the nation's best prospects and unofficially tips off the summer. 
While short, the first night of the event set the tone for what should be as good of a weekend as there'll be for evaluating players this month. 
Here are some of the notables from the games I was able to take in. 
Larry Johnson steals the show
Night one's brightest performance came from one of the country's most prominent risers, Larry Johnson. The 6-foot-5 guard had his offense working well for him. 
He finished with 25 points and scored in just about every way. In particular, his athleticism at the rim was on full display, and it led to resounding dunks. 
Johnson stepped out and knocked down two of his four shots from deep as well. 
Of course, he's shown plenty of defensive upside in the past as well. With more nights like this, the buzz around his name will only continue to grow. He jumped in to the top 100 recently, but that's already looking like it's too low.
Flory does Flory things
Flory Bidunga is one of the top players on HoopSeen's latest 2024 rankings for good reason. 
The athletic big man is as strong of a presence as there is around the basket in high school basketball. It's not difficult to see why schools are after him so hard. 
Bidunga just owns everything around the basket on both ends. He's a rebounding machine, blocks and alters shots, and looks to tear the rim down every time he finishes a play. 
The trend at the college level has seen more traditional big men thrive, and Bidunga showed, yet again, that he's as good as it gets in that regard. 
Tahaad Pettiford sets it off
In the first game of the weekend, Tahaad Pettiford, an Auburn commit, set the weekend off on a high note with 24 points. 
It was his 3-point shooting that worked especially well for him. The lefty was able to lull defenders, and utilize stepbacks to get his shot off. Pettiford went 6 for 8 from deep. 
He had athletic finishes and used his speed to his advantage when going to the rim. 
Pettiford made the climb to the No. 18 spot in HoopSeen's rankings in the most recent update, and he bolstered his rise with a strong outing to kick things off in Vegas.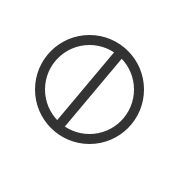 I last saw Jones at the Bob Gibbons TOC a few weeks ago. He had a great weekend with Judah Nation. 
It was his ability to consistently stretch the floor at his size that separated him that weekend, and he kept that up in the opener here in Vegas. 
In his first game of the week, Jones went 4 for 5 from the 3-point line en route to 18 points. 
Using his physical frame, Jones was able to carve out space around the basket and do his part on the glass too. 
Judging by what I've seen out of him recently, he seems to be building positive momentum going into an important summer.
Hudson Greer makes a statement
Hudson Greer had a loud 21 points to close out the first day of the event. 
Greer flexed his athleticism with dunk after dunk.
More than just a dunk show, Greer also pulled 7 rebounds. What was most impressive in the camp setting was his communication. His voice stood out on both ends of the floor. 
His performance came at an opportune time as most services—including HoopSeen—will be updating 2025 rankings in the coming weeks.

Other quick hitters
Cam Scott impressed with efficiency. That's not always the case from players at camps, but Scott's 14 points came from playing to his strengths rather than trying to do too much in front of NBA scouts. A lot came via his athleticism, but he went 2 of 3 from deep too. 
Darian Sutton showed flashes of his potential with impressive drives and athleticism. He could be a player that has a big breakout down the line. His physical tools are all there.