Josh Tec's 17U Notes from EYBL Session III Day One
LOUISVILLE—Any excuse to get me to Louisville is a good one. Any excuse to go to Louisville for work is even better. The situation reaches its apex when I can combine a trip to my hometown with covering an event of the caliber of EYBL Session III at the Expo Center. 
This weekend combines one of my favorite convention-style setups with the highest quality of basketball in this world. Of course, that leaves me with a lot to excitedly punish my hosts with when I get back home for the night. Preemptive apologies to Scott and Maggie. Hopefully, I can save them an earful by getting some of my thoughts from the first day of the weekend out of the way here. 
Scholarly Morning
DJ Wagner—one of the top prospects in the 2023 class—kicked off the weekend in an impressive way. In the state with two rival schools that are largely considered the favorites to get him when the time comes, there was a different buzz in the building when the Scholars and Wagner took the floor. He didn't disappoint either. The NJ Scholars guard put up a loud 29 points to start his weekend. He's a player that makes the game look easy. Wagner gets to the rim whenever he wants. He consistently set the crowd abuzz with shifty, highlight-reel drives to the basket. Wagner brings great positional length to the floor too. All in all, he very much looks the part of a guy that should be in the No. 1 discussion. Seldom does a player with that hype leave a significant impression on me, but Wagner certainly did in a major way.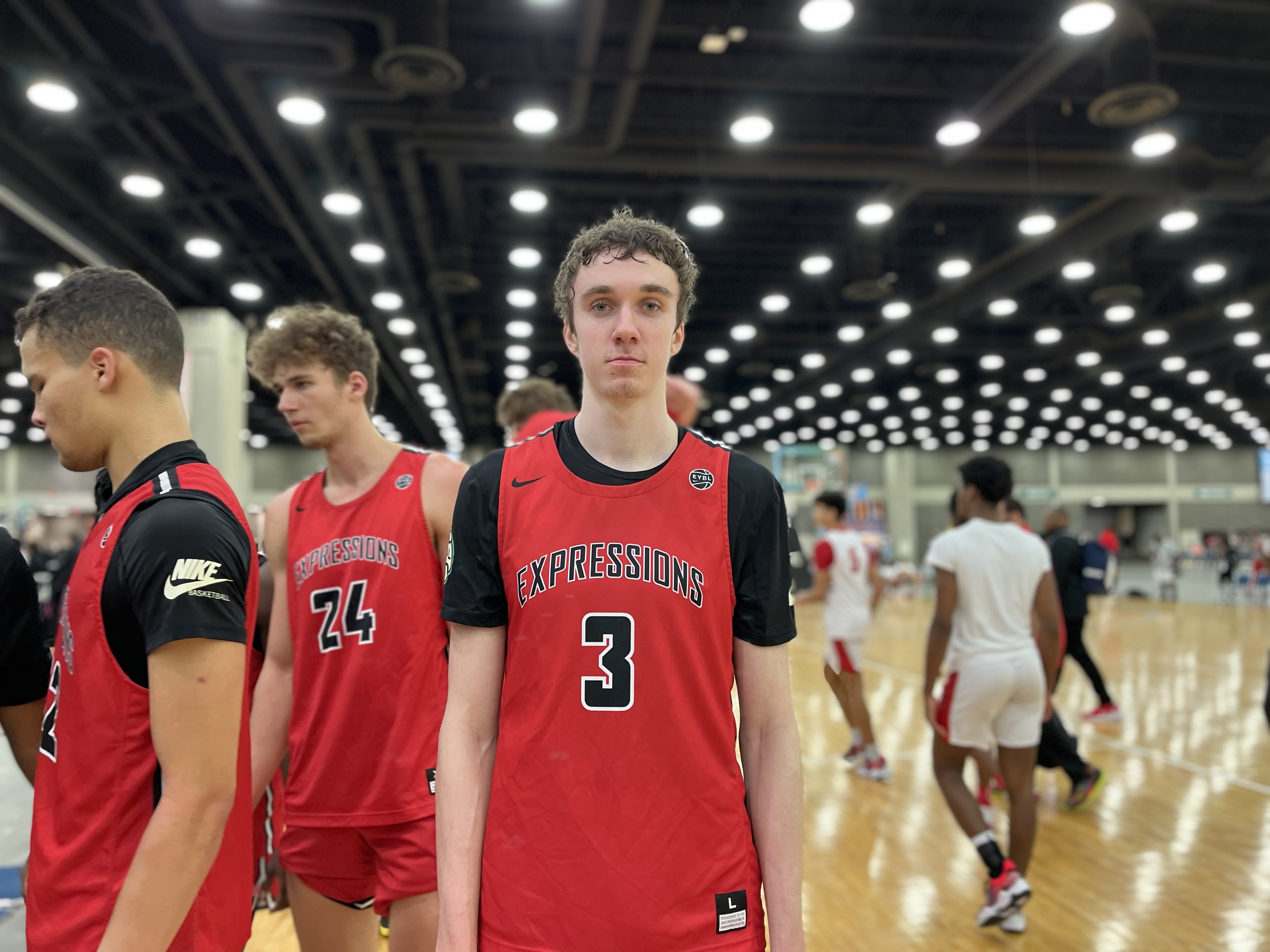 Express Yourself
The team that I'm leaving Saturday having been most impressed with has to be Expressions Elite. The skilled gamut of forwards they run out on the floor is the deepest, most talented group I've seen. Gavin Griffiths and Matas Buzelis do a phenomenal job when it comes to spacing the floor and serving as big, playmaking options from the wing. Buzelis is an exceptional ball handler at 6-foot-9, and his jumper looks silky smooth. He's widely regarded as one of the ten best players in the 2023 class, and I understand why after watching him operate. Taylor Bowen's ceiling is incredibly high. He's athletic, and his strength is on the defensive end. He's a high-level disruptor on that end. Bowen can score the ball well and make plays from the wing. He looks comfortable shooting from distance too. When I saw Bowen, I saw a player with even more developing to do, which is scary for future opponents.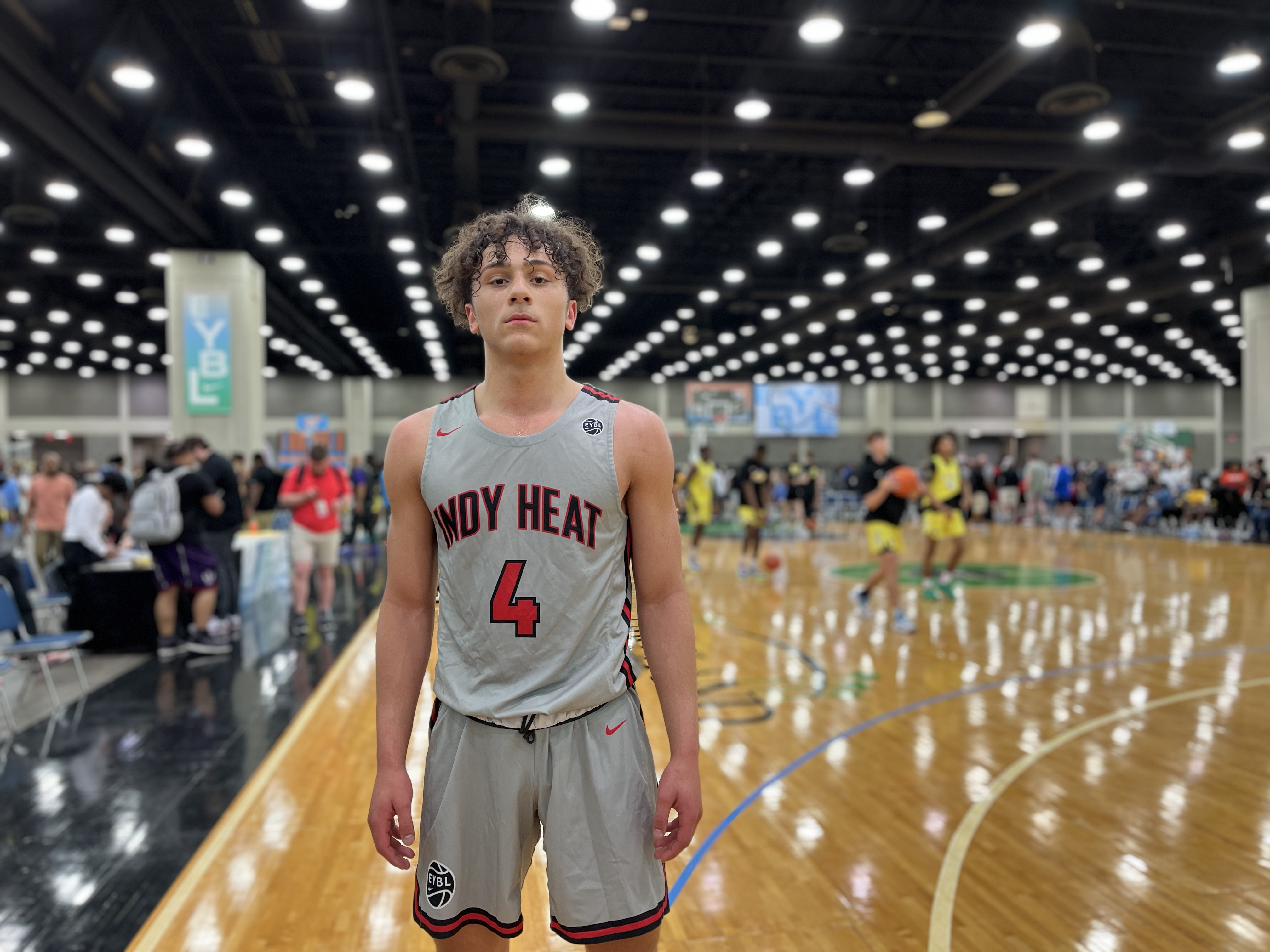 Bringing the Heat
Indy Heat had as good of a day as anyone to start the weekend. They kicked things off with a win over Strive for Greatness, and they followed that up with a win over Team Thad in the afternoon session. In both games, Jacob Meyer, Kaleb Glenn and Dra Gibbs-Lawhorn and Jeremy Fears led Indy Heat. 
Starting with the team's leading scorer in both games, Jacob Meyer was the guy who made the best first impression on me throughout the day. Meyer is a dynamic, smooth scorer that's especially dangerous from 3-point range. The WKU commit was among the best pure scorers of the day from what I saw. 
Then, the big, physical and athletic Louisville commit, Kaleb Glenn, hulked his way into my notes with a great day all around. On the glass, he's dominant for his position. Already physically imposing, it looks like there wouldn't be many college wings that could keep Glenn off the glass, so at this level, his physicality is stark. More than a bruiser, Glenn is a skilled playmaker that can create off the bounce from the perimeter, and he can shoot it well too. 
Dra Gibbs-Lawhorn has been one of the best scorers on the EYBL circuit this season, and it showed on Saturday. He's a dynamic guard that's explosive in transition. When he's aggressive and attacking the basket, he's difficult to stop. When Gibbs-Lawhorn's shot is falling, he can do serious damage from the perimeter. Gibbs-Lawhorn is committed to Purdue and could be a favorite in Mackey Arena when his time comes. 
Another Big 10 commit, Jeremy Fears is a stat sheet stuffer from the guard spot for Indy Heat, which should make Michigan State fans excited about what he can bring to East Lansing. He flirted with a triple-double to start the day, and he added another set of stats in the afternoon against Team Thad.