Two OTs, Two Game-Winners. Georgia Cup II 17U Championship Recaps.
SUWANEE, Ga—Championship Sunday at Georgia Cup II sees both of the 17U Championship games end via game-winning 3-pointers in overtime. In the Orange Bracket, North Metro Elite got the best of Norcross Heat, 61-58, and in the Black Bracket, Team Grind pulls out a 56-54 win over T-townKings. 
17U Orange Bracket
In a battle between the clear top teams in the Orange Bracket, North Metro Elite completes an undefeated weekend with a hard-fought win over Norcross Heat. 
Exchanging runs, the first half sees Jordan Howe give North Metro Elite a 2-point lead going into the half with 12 points while Keishawn Hampton's hot shooting leads Norcross Heat. 
The Norcross Heat frontcourt step up in the second half to bolster some of the scoring load and help get the game to an extra stanza. 
Overtime sees more back-and-forth play, as both teams trade baskets. In the final seconds, NME's Zavier Askew breaks free in a corner to drain a dagger 3-pointer to secure championship gold for North Metro Elite. 
Jordan Howe uses his physicality to bully his way to 22 points to lead North Metro Elite. Jackson Bell finishes with 13 points to average double figures in scoring over the course of the weekend. Zavier Askew adds 10 points, including his game-winning 3-pointer. 
Keishawn Hampton wraps up a great weekend by leading Norcross Heat with 21 points, including five 3-pointers. Mike Kinnard and Eddie Hendricks add 9 points each.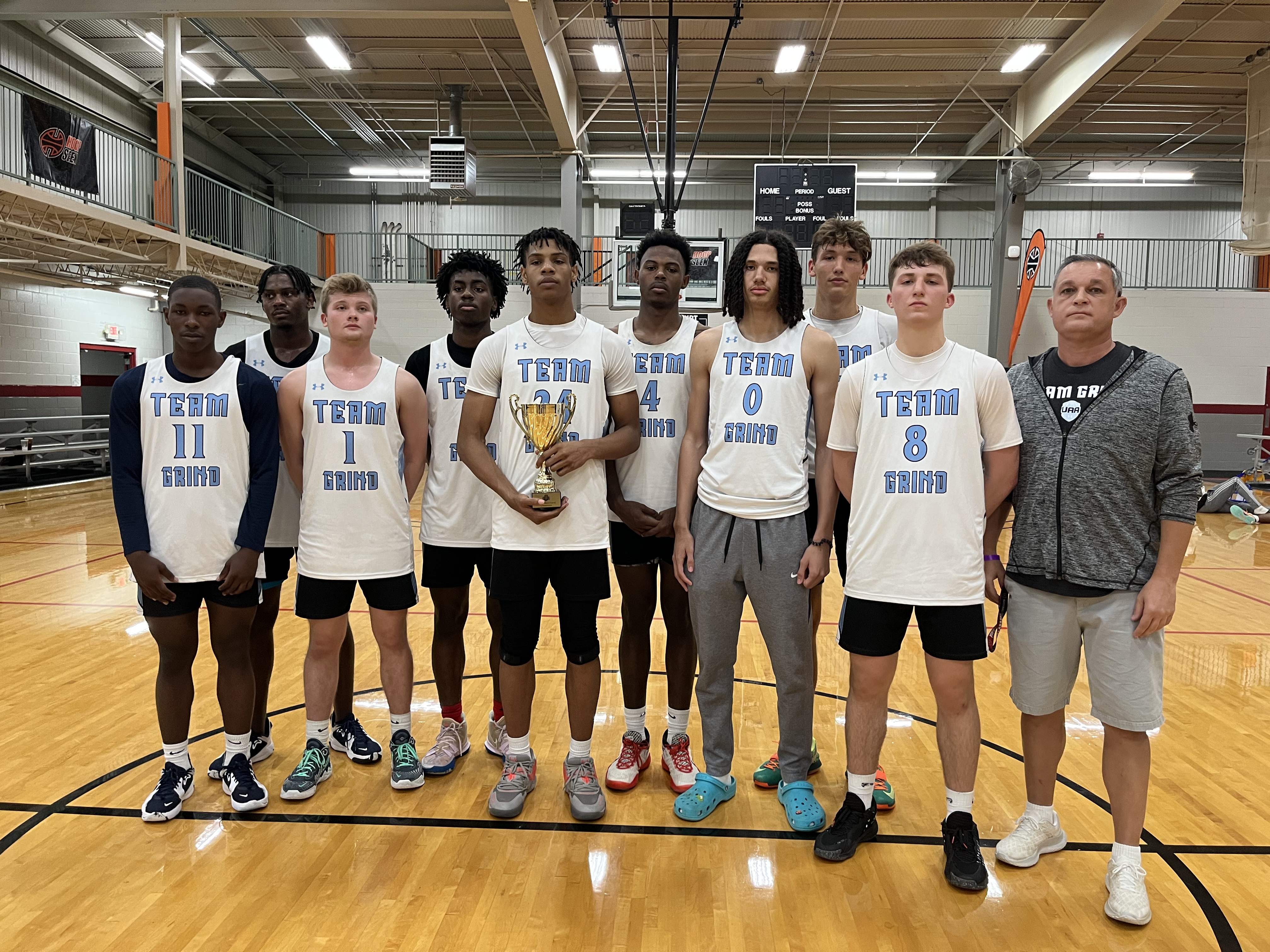 17U Black Bracket
To get to this point, each team roll through their schedules, amassing several double-digit wins each. It's only fitting that the two Alabama teams meet in the final.
Early on, Team Grind builds a lead behind 8 first-half points from Jonah Williams, but their in-state counterparts respond by winning the second half to knot the game at 51 at the end of regulation. 
Fletcher Boatright gives the Kings a 54-53 lead with 3 overtime points. As the game enters its waning moments, Team Grind's Austin Cross hits a 3-pointer to give Grind its final 56-54 victory. 
MJ and Caleb Smith lead Team Grind with 11 points and 10 points respectively. Austin Cross adds 10 points, three of which come via his game-winner. 
Fletcher Boatright leads the T-townKings with 24 points, which includes five 3-pointers.