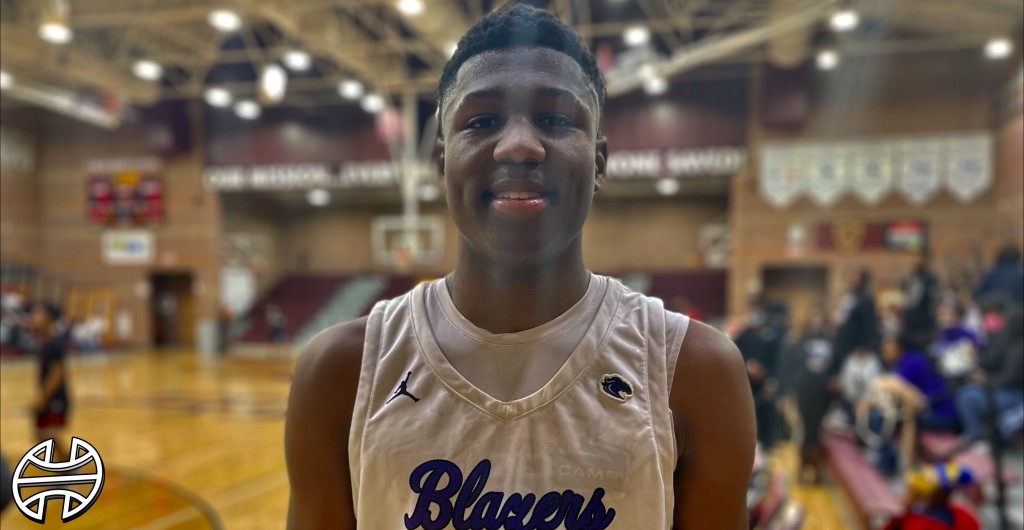 LAS VEGAS, NV - The high school division has tipped off at the Tarkanian Classic and with several brackets competing at the same time, there is action all over town.
LET'S TALK ABOUT THAT TOP SPOT IN 2023
So, let's get right to it. The class of 2023 national scope may be in the hunt for a top dog for the duration of the next two years. That's fine. There are a number of candidates currently playing out their audition - for a lack of a better term - during these all-too-important holiday tournaments.
South Carolina big man GG Jackson will certainly be in the conversation. He's big, strong, versatile and all kinds of interesting. On Friday night, we had a front-row seat to the big fella and his teammates from Ridgeview out of Columbia. Let's not bury the lead - they lost. Pretty handily to a well-coached and well-executed JSerra team from California.

In the loss, however, we saw a lot of unique facets from the 6-foot-10 big man from the Palmetto State. Physically, he draws you in right away. Long, strong and agile, Jackson is one of the most impressive physical prospects in the class nationally.
There is a reason why Hubert Davis and a full staff from North Carolina came out to see him during their time in Vegas. There is a reason why the Tar Heels brought him for an official visit. There is a reason why Duke wants to have him in for a visit next weekend.
He's effective around the cup as a rebounder, put back scorer, low post passer and a shot-blocker. Then he can stretch out the floor as a shooter and pick and pop scorer. He can handle the ball, run the floor and play above the rim.
Then again, Jackson can be a bit ball-dominant and take some shots that he should consider passing up and moving along to another pass in the possession.
Jackson is at that interesting crossroad of a prospect where he's on the big upswing and he's figuring out just how good he can be. It's fun prospect theatre and we saw some really good things even in a bad defeat here on a national stage.
ON GUARD
Tyler Rolison, St. Bernard (CA): In the best game of the Tark Classic thus far, we saw some real magic from the California kid against a very tough and competitive Oakridge team from Orlando. In the back-and-forth battle, Rolison scored 24 points and kept pushing the dagger in as the game grew older. He was outstanding in the homestretch, causing problems on the defensive end of the floor thrived when the intensity ratcheted up. His recruitment has a Pac-12 flavor to it currently with the likes of Southern Cal and Washington in the fold. Long Beach State, Loyola Marymount and San Diego State also in the fold. His Friday night showing was one of the single best guard performances of the event so far.
Tyrese Proctor, NBA Academy: If you are real hoop head, you're going to hear his name more and more in the years to come. The 6-foot-4 combo guard from Australia is here with the NBA Academy from Africa and making the hoop mavens pay close attention.
Playing with a group of players he's not played with before, we saw him get better each and every game out here in Vegas. With slippery ball-handling and electric creation, Proctor can go to a lot of places that most prospects can't. His natural ability is fun to watch.
He moves like a graceful wide receiver and plays with a power that challenges the best of defenders. Armed with confidence and competitiveness, it is easy to see why he's on the come up.
A solid following of NBA teams have been in the shadows of the African Academy games this week in Vegas. The belief that Proctor will be a guy who trends in the direction of the draft is quite high. Hard to disagree with that. The college route is starting to have some serious options materialize, too. Arizona, St. Mary's, Tennessee, Louisville, Oklahoma and a host of others are throwing their hat into the ring.