Hoop Hall West: UCLA bound players shine, 2024 guard battle and more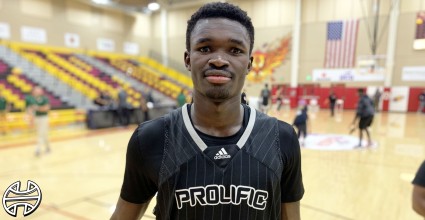 SCOTTSDALE, AZ - The rematch came, AZ Compass delivered, a terrific in-state rivalry and a nightcap of one of the powerhouse programs in the nation dotted the pages of the first day of action at the Hoop Hall West Classic.
THE STORYLINE
The rematch that everyone in the state of Arizona wanted to see was the first boys game of the loaded Hoop Hall Classic event in the West on Wednesday night.
Regional All Access Pass
Subscribe to one of HoopSeen's Regional Passes and get access to all premium articles and player rankings in your area!
SAVE 30% on membership between now and the end of the year. Use code hoopseen30 at checkout!
Already a subscriber? Log In