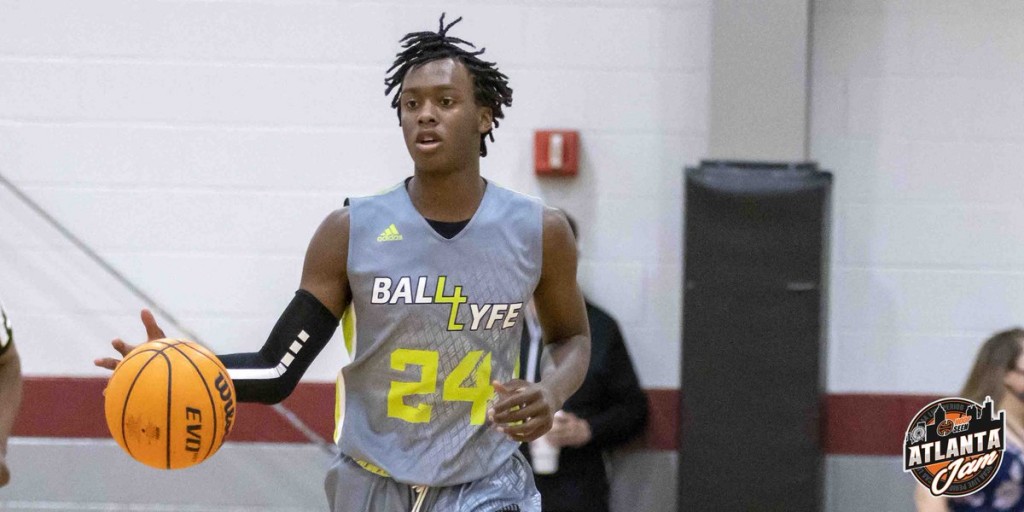 We have finally come to the last live period event of this travel season and we are doing it big. On the road to find out who will be crowned as the top independent team, day one of action showed a lot. Here are some of my takeaways.
Welcome Back Anquan
Anquan Boldin Jr.'s absence was noticed at BOTS; however, it took no time to make his presence known again. The 6-foot-5 guard had a great day in front of a number of coaches. Through two games, he is currently averaging 27.5 PPG. He is an explosive guard that can go and get a bucket whenever needed. He knocked down multiple big shots down the stretch in Ball4Lyfe's close win over Miami Triple Threat where he finished with 30 points. His ability to score the ball from any spot on the court was on full display today. 
Akuchie Continues to Impress
Andrew Akuchie has been a name that has picked up a lot of buzz throughout this live period. Literally each event that I've seen him at this month, I have heard coaches on the baselines talking about the upside that he has. At 6-foot-9, he is a versatile player with great size. He is a true inside-out threat that can easily step out to knock down threes. He has great hands and converts at a high percentage around the basket. On the defensive end, he impacts the game with his shot blocking and rebounding. Rice and Princeton were among the coaches on hand Friday night to watch him play. With his size and potential, his offer list should continue to expand. 
30-Balls..... and Other High Scoring Performances
I saw three 30-balls given out today and a number of other performances that got close. As I mentioned above, Boldin of Ball4Lyfe scored 30 in a win. Jasiah Taylor of Skill Center Elite and Arturo Dean of Miami Triple Threat also joined the club. Dean may have had the highest scoring performance on the day on his way to 36 points. Taylor finished with 31. Deshawn Jean-Charles of Team Me came close finishing with 29 points in an OT win over the Florida Sharks. RJ Morgan of the Florida Bayhawks finished with 25 points in a big win over JH1 Elite, and Cam Johnson of Game Elite Blue finished with 25 to end the evening.