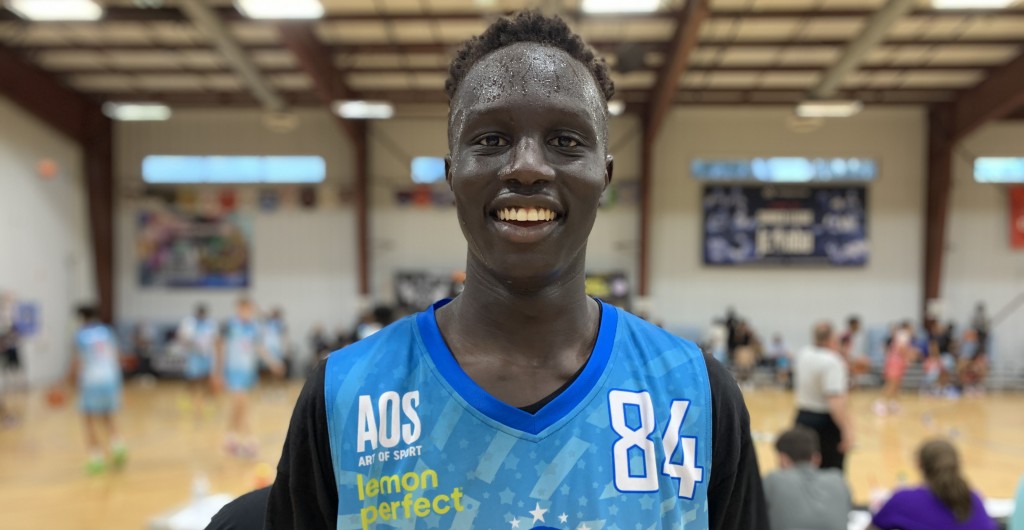 Looking back on the loaded 2021 Pangos All-American camp, there were a number of players that were off the charts talented and productive. As we continue our deep dive into the top overall players, we look closer at four wing forwards that stood taller than the rest.
Bowen is perhaps my favorite guy I knew nothing about prior to the camp. He was tremendous and one of the five best prospects I saw in the field in Las Vegas. His versatility is off the charts. Bowen took over the game in so many categories. He's all over the floor and produces in all of the areas that equate to winning plays. As a slasher, he's hard to slow down because of his aggressive long strides to the rim. We saw him shine as a shooter. As a rebounder and defender, he walled up and got big as a rebounder. There is a fire that comes with him that says he's a guy willing to do the work to be great. The chapters are just beginning for him. Look for him to be a major name in the national conversation for the class of 2023.
The ever-present model of consistency, Dailey, Jr. has put together a great camp. He's talented and skilled enough to switch between forward positions and guard both equally tough. Physically, he's ready for the next level right now. The lefty pushes defenders back like a defensive tackle trying to get to the quarterback. His strength gets him right to the paint where he is prone to finish with little pushback. Dailey, Jr. is consistent on every stage he plays on and this three-day showing in Vegas didn't change our opinion of him as a top 35 guy nationally in the class of 2022.
I loved watching teams like Baylor, Houston and Arkansas in the NCAA tournament this season. There were dudes on those rosters. Guys who can guard multiple positions and fueled by heart and effort saw the floor for this championship level teams. Bunch must have been in heaven watching these types of teams. He plays in that same spirit. The 6-foot-6 long slasher plays with that same kind of energy that can span across several positions. He's a tremendous athlete with bounce and aggressive tendencies as a rebounder and transition starter. He's outside of the top 100 national rankings but he should see an uptick on our updated rankings list.
Defensively, Lewis may have been the very best guy at the position in the entire camp;. The El Paso guard locked up the opposition when they tried to get by him with the dribble. His footwork allowed him to cut off any sort of drivers to the rim. He played vertically and made things difficult to shoot against. He had a couple of blocked shots on three-point attempts. Athletically, he's top notch and thrives in the open floor. He's going to be a major target for teams in the Big 12 zone but don't be surprised to see more national programs come out in pursuit of him. Big time wing guard.